Marinate chicken in lemon juice, garlic, fresh parsley and extra virgin olive oil; then place them on skewers for these deliciously light and moist Gremolata Chicken Skewers.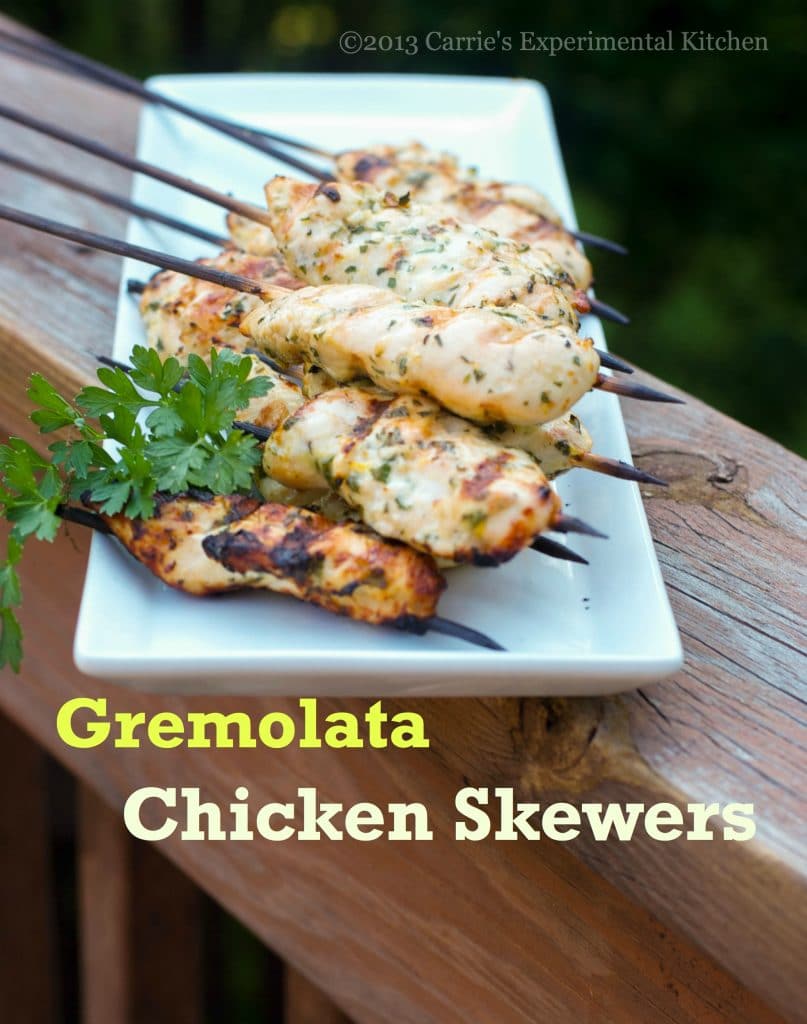 These chicken skewers make a fantastic, quick weeknight meal and the kids will LOVE them! They can be prepared the night before, then just grill them when you get home. The simple flavors of fresh parsley, lemon and garlic would also make these Gremolata Chicken Skewers a fun, healthy appetizer for your next get together with family and friends.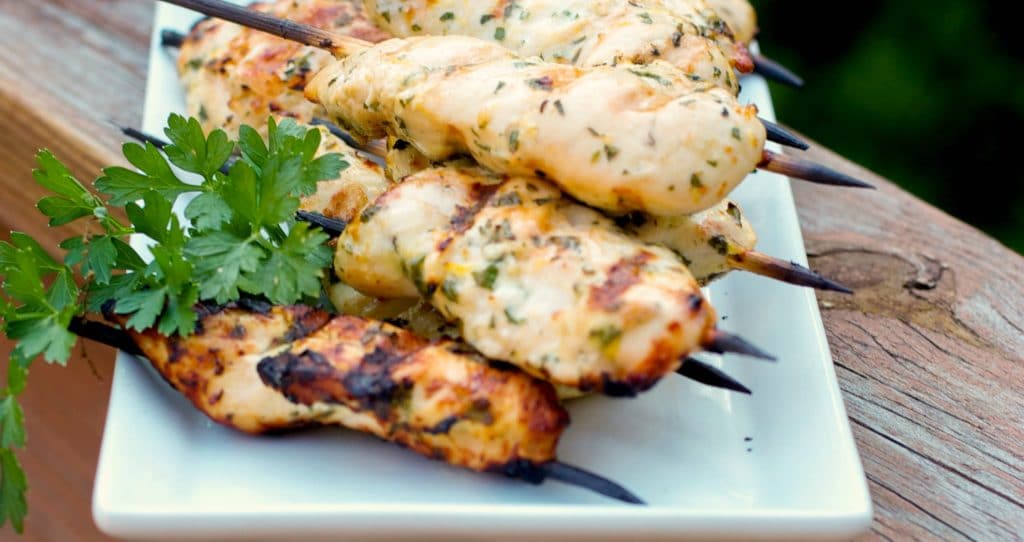 Gremolata Chicken Skewers
Prep Time: 2 hours                         Yield: 12
Cook Time:  10-12 minutes            Servings: 4
Total Time: 2 hours 12 minutes
Ingredients
12 Fresh Chicken Breast Tenders
1 Lemon, zest and juice
2 tbsp. Garlic, minced
1/2 c. Fresh Parsley, chopped
1/4 c. Extra Virgin Olive Oil
12 Skewers
Directions
In a small bowl combine the lemon zest and juice, garlic, chopped parsley and oil. Whisk together.
Add the chicken to a large resealable plastic bag and add the marinade and refrigerate for at least 2 hours.
Heat grill and remove the chicken from the bag. Grill chicken until it is cooked through; approximately 5-6 minutes per side (grilling times may vary depending on type of grill and whether or not you close the lid. Cooked chicken should be 165 internal degrees).
Enjoy!
Nutrition Facts per Skewer
Calories 90, Carbs .8g, Fat 4.5g, Protein 11.4g, Fiber 0g, Sugar 0g
*Calculations based on ingredients entered into Calorie Count and may not be 100% accurate.