If you're a beginner when it comes to using an air fryer, have no fear. These 35 easy Air Fryer Recipes will satisfy any palate!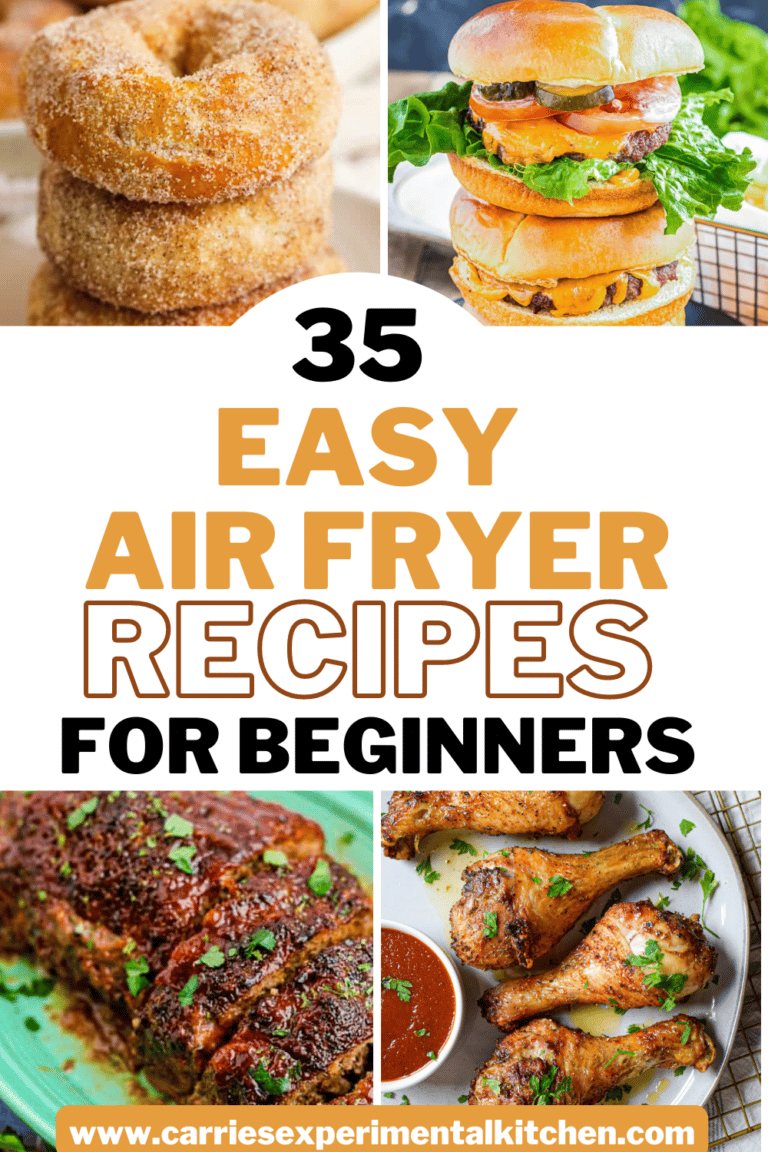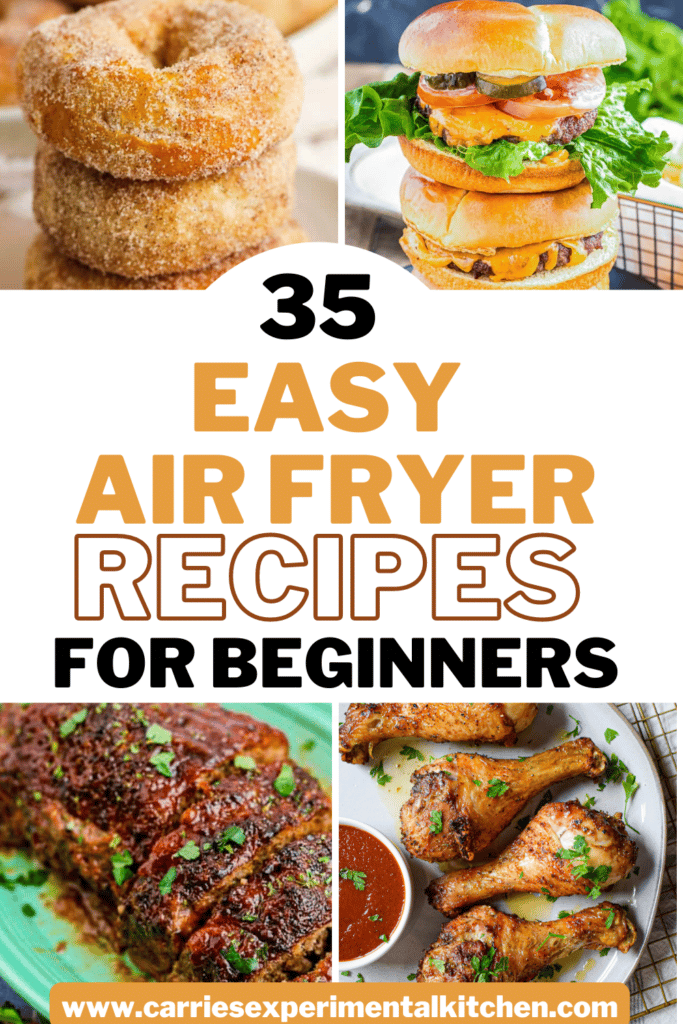 An air fryer is a kitchen appliance that works by circulating hot air around the food while leaving the exterior crunchy and crispy. It's a healthier substitute to frying food; which in turn means less fat in our diets.
Air fryers also generally take less time to cook food; which saves time on those hectic weeknights.
From main meals to sides to desserts, these easy to make air fryer recipes will be you new go-to guide for weekly meal planning.
35 Air Fryer Recipes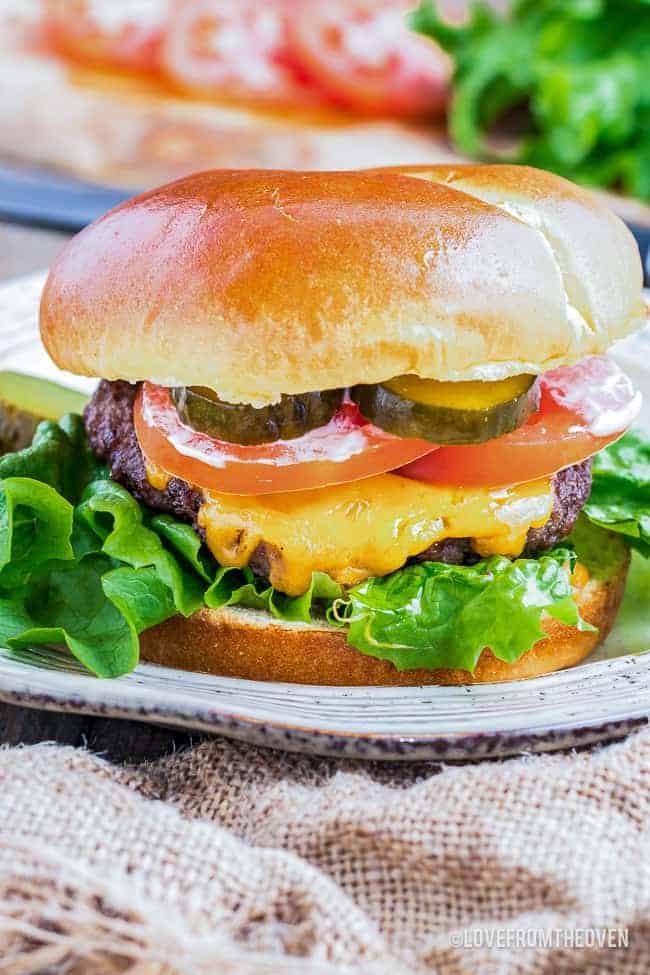 Take burger night to the next level with this Air Fryer Cheeseburgers recipe. You'll be amazed by how easy it is. Juicy ground beef patties topped with melted cheese cooked to perfection in the air fryer. Serve with all your favorite burger fixings!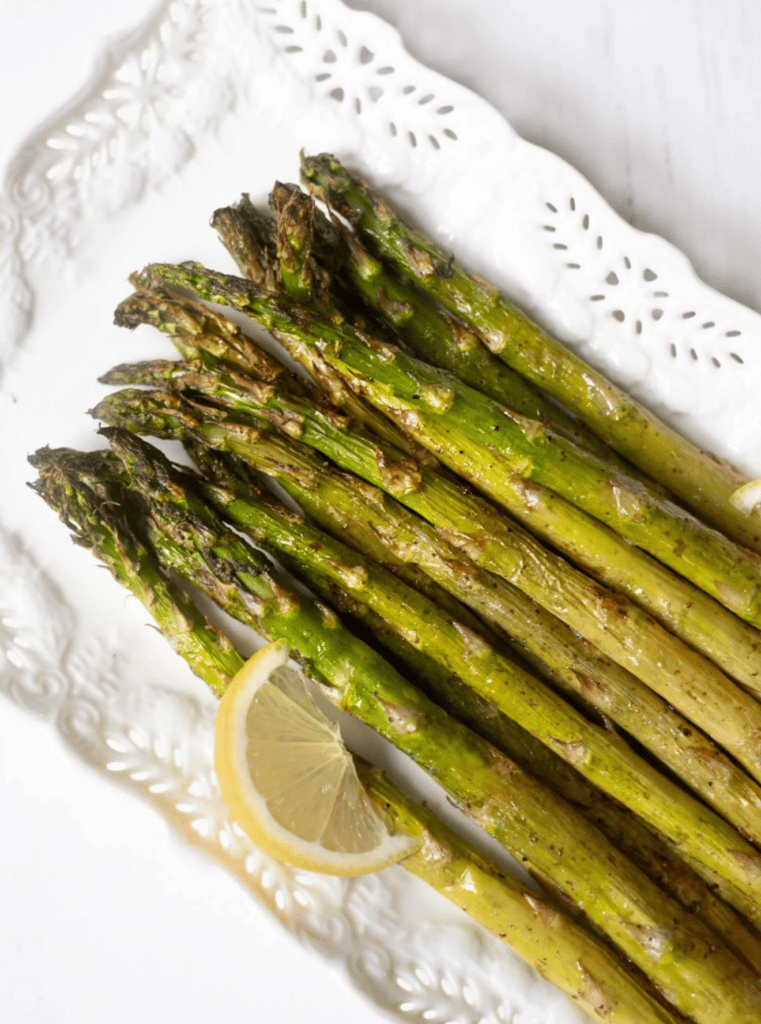 Here is an easy way to cook asparagus and turn it into a healthy, delicious side dish. This Air Fryer Asparagus is perfectly seasoned and cooks quickly while keeping it tender-crisp.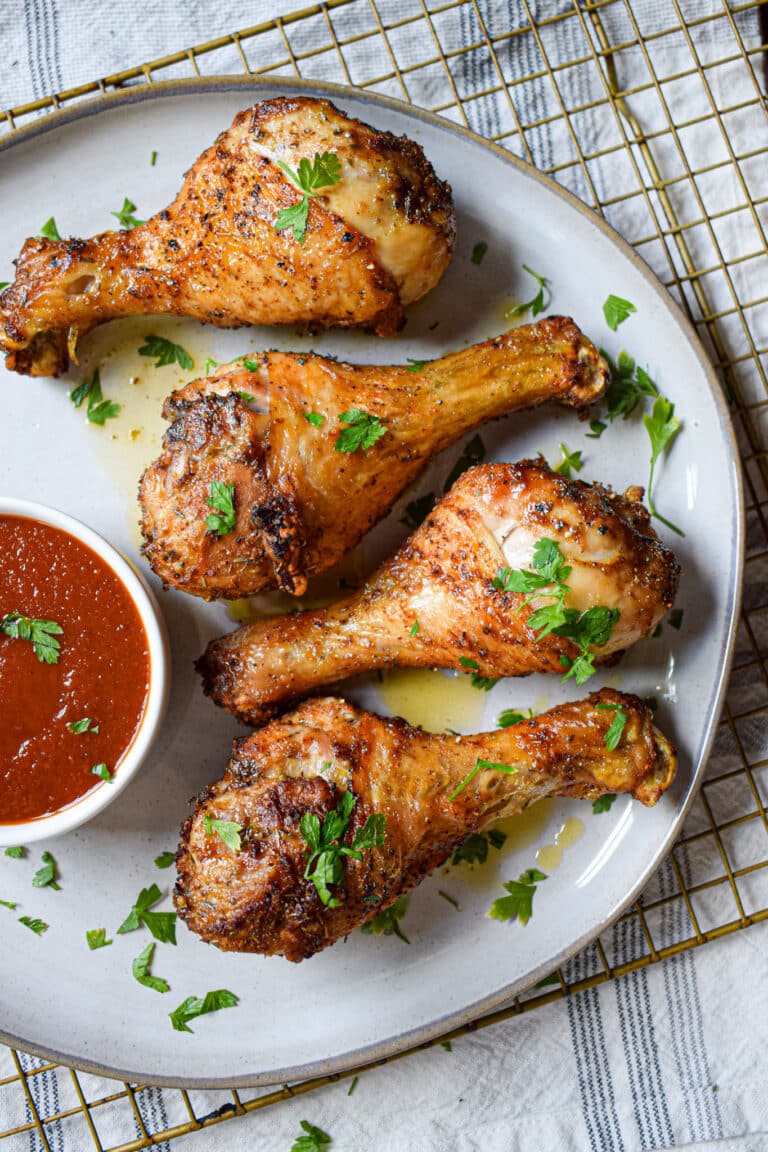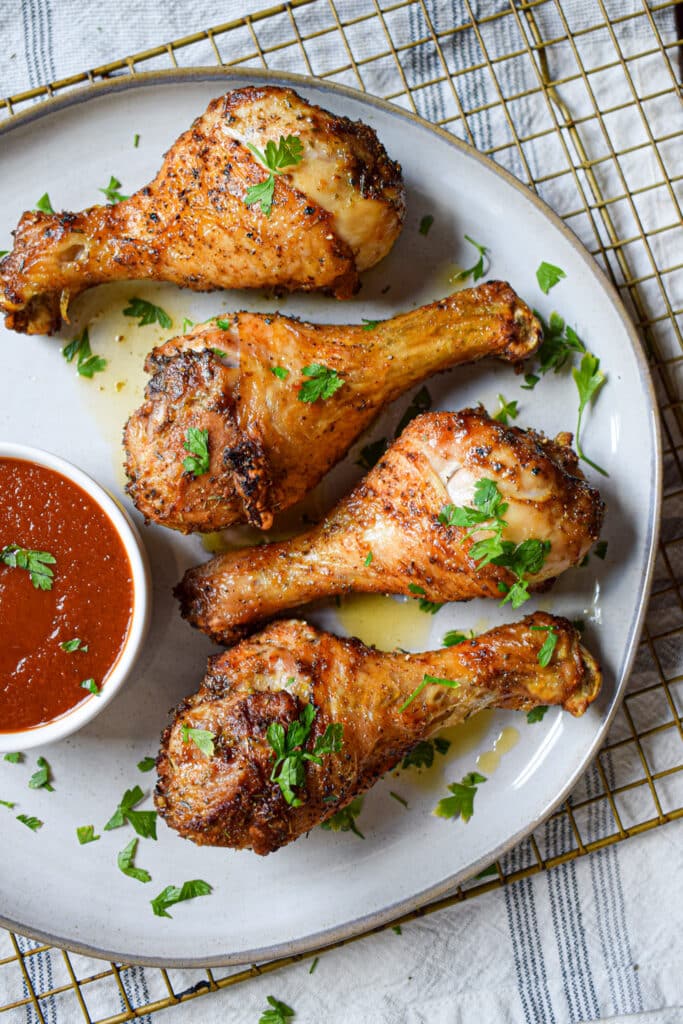 These Air Fryer Chicken Legs are seriously the best chicken legs you will ever have! Seasoned to perfection, they come out perfectly juicy with crispy golden skin.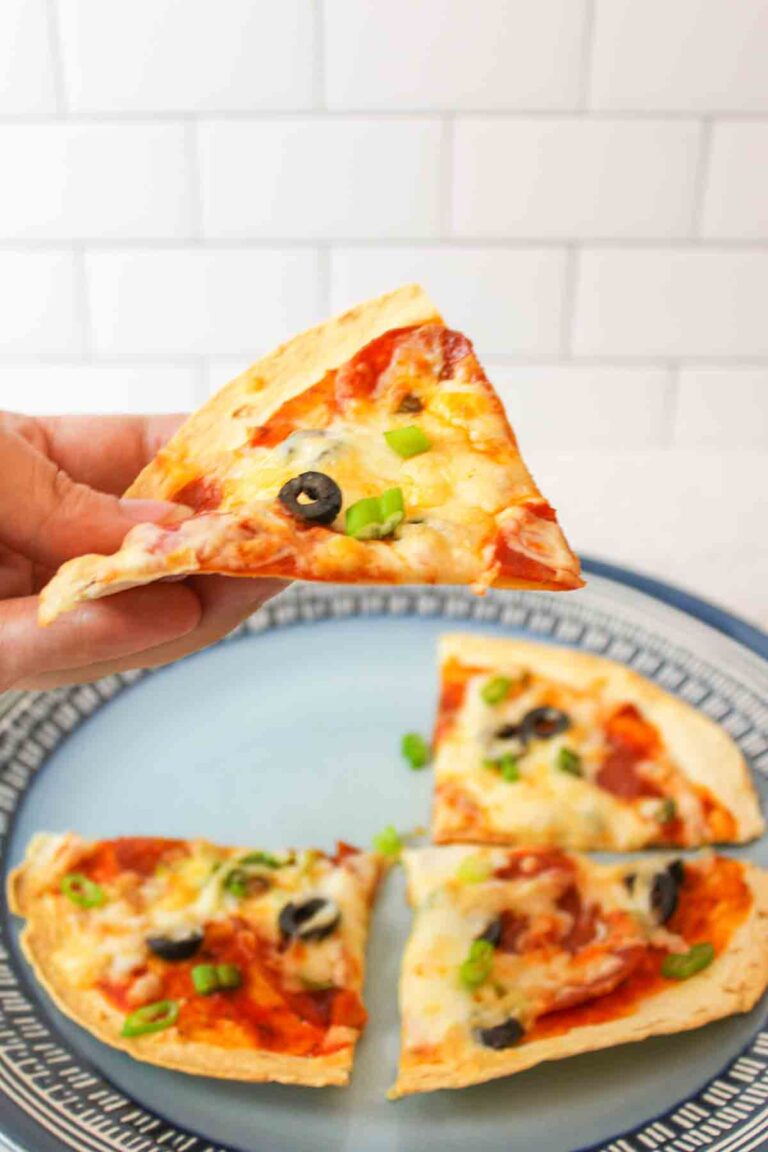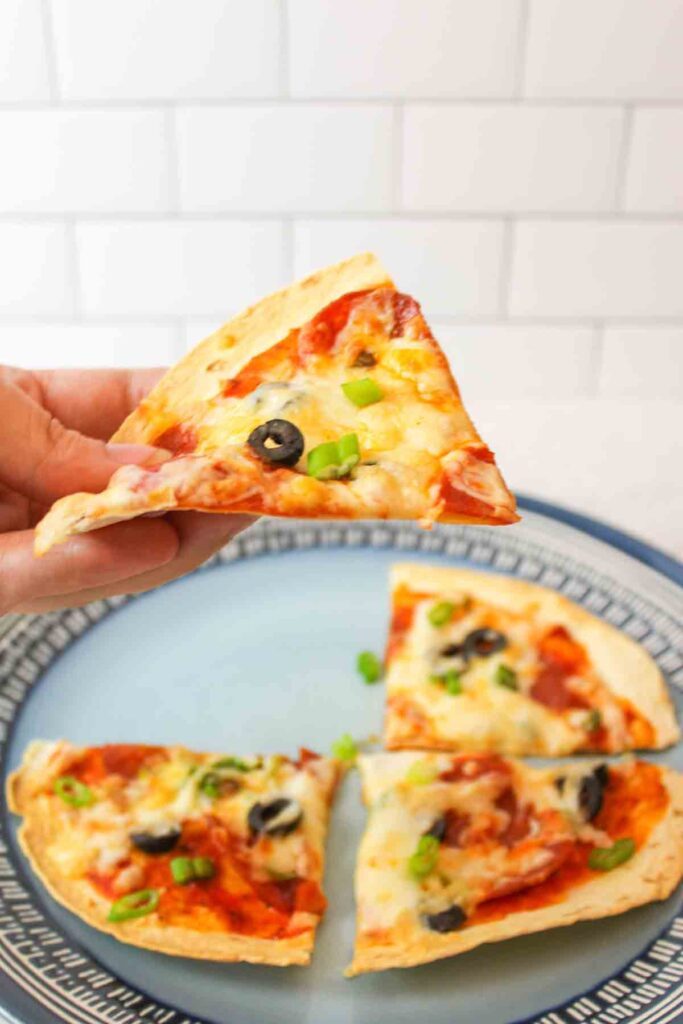 Air fryer tortilla pizza is a 5-minute start to finish tasty light lunch or snack option that tastes like a crispy version of your favorite food. Made with a flour tortilla, pizza sauce, cheese, and toppings this is one recipe you won't soon forget.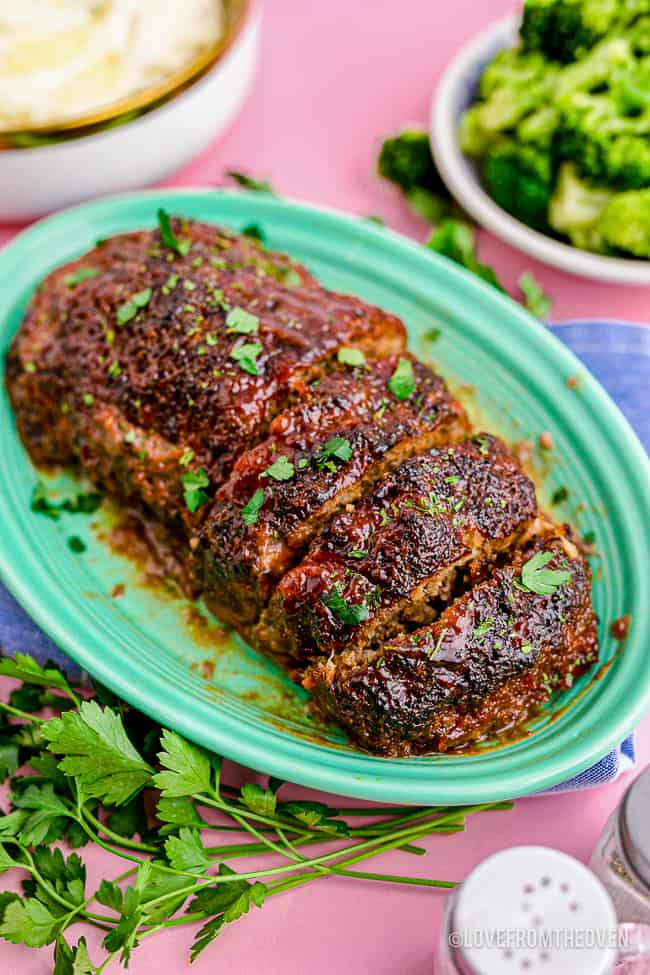 If you haven't had air fryer meatloaf, you're in for a real treat! Not only is this recipe incredibly quick and easy to make, but it comes out bursting with flavor and so juicy!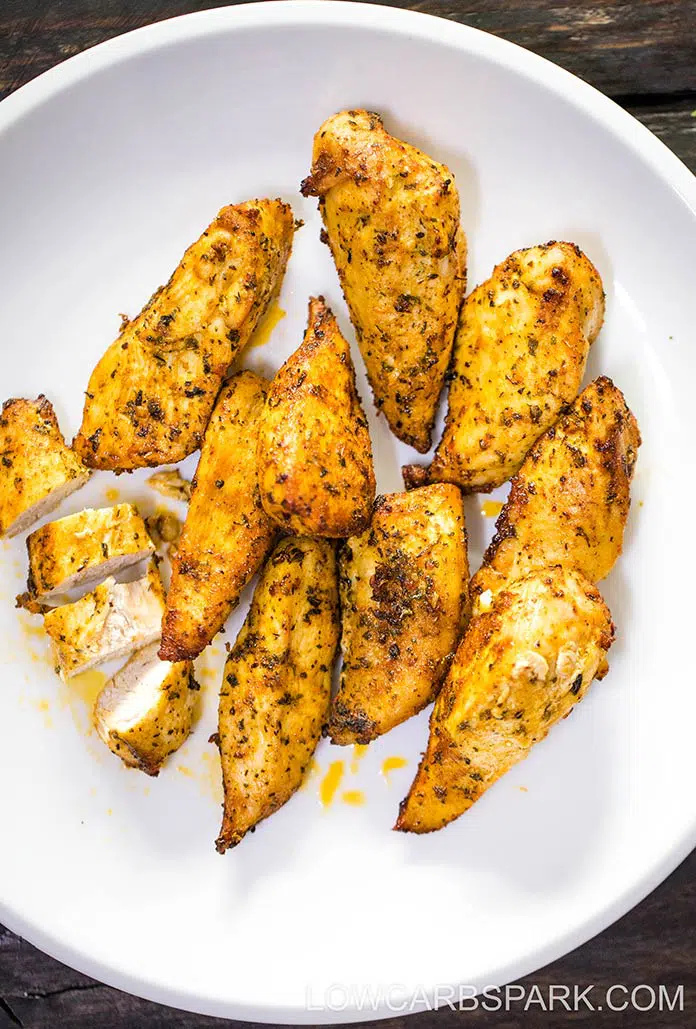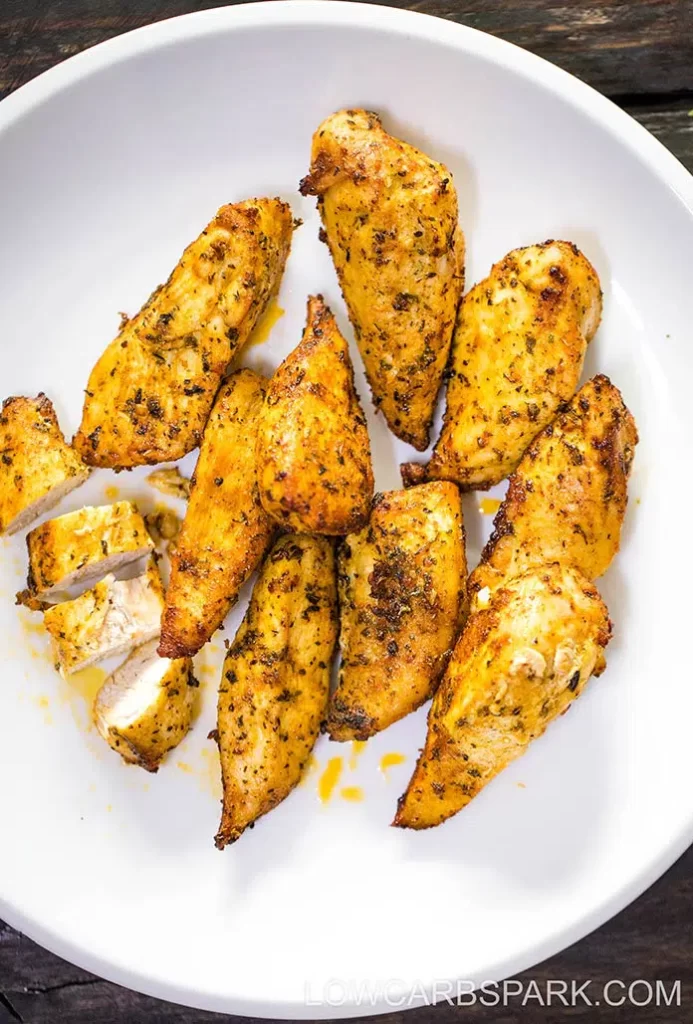 Air Fryer Naked Chicken Tenders is the best recipe for the whole family. It's a wonderfully juicy air fryer baked chicken tenders recipe coated with a delicious chicken seasoning and cooked to perfection.
Make the best Air Fryer Shrimp in just 10 minutes! Juicy, succulent shrimp that are seasoned to perfection and so quick and easy to do, you'll wonder why you haven't made them this way before!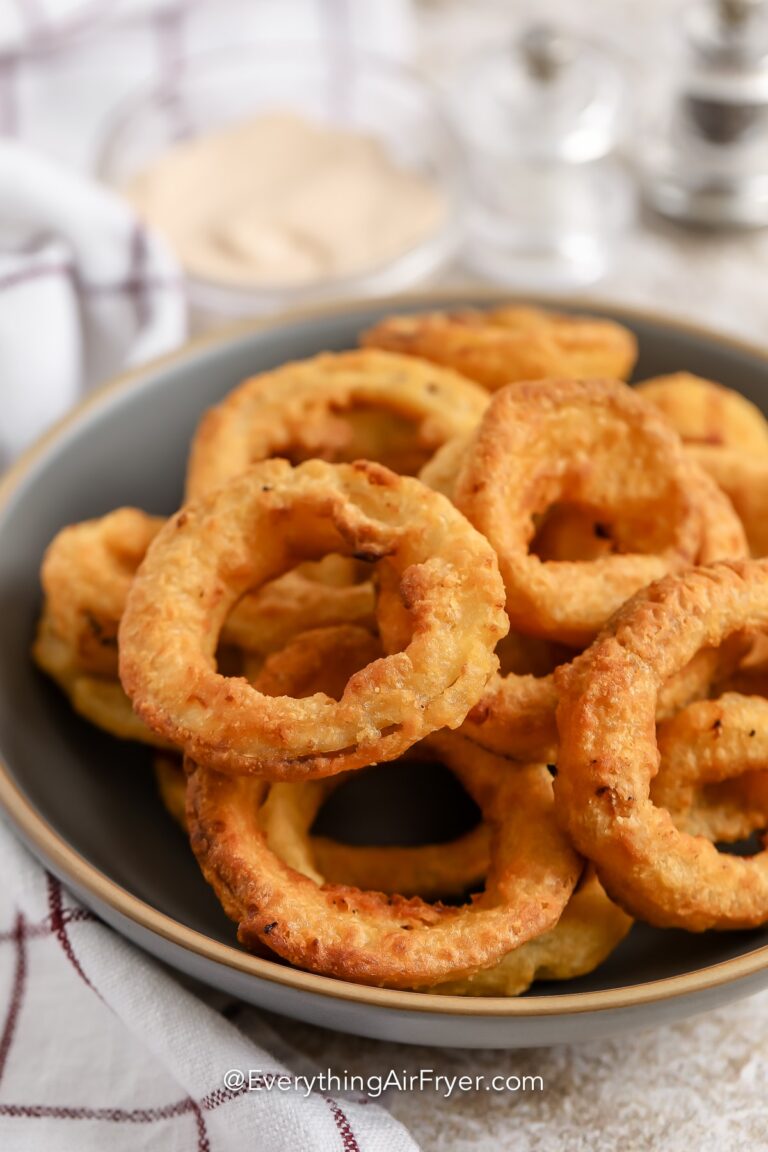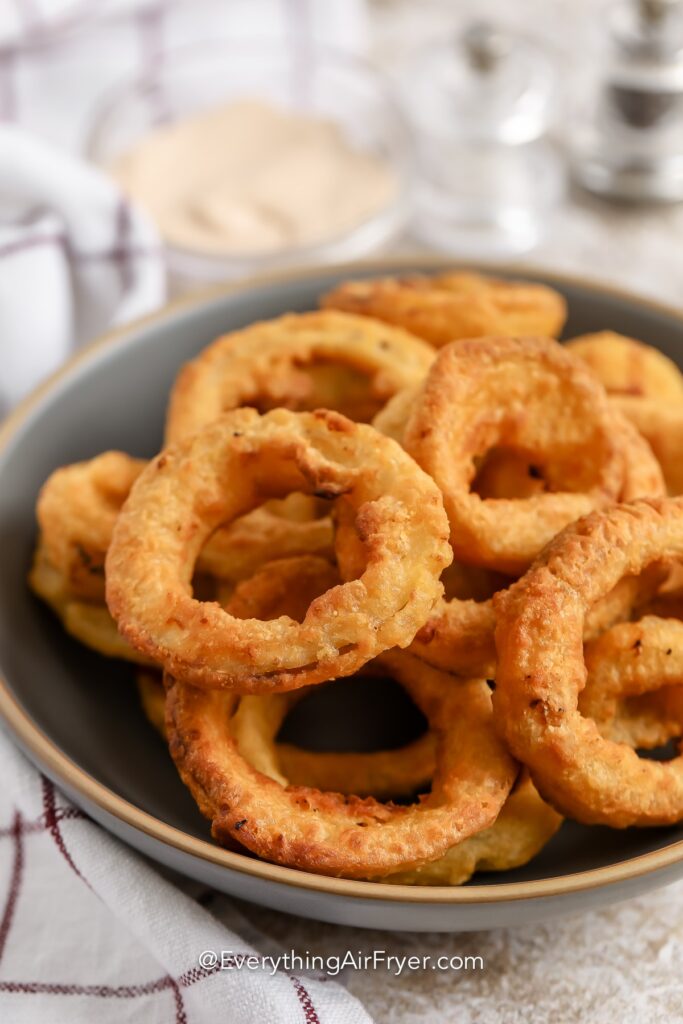 Crispy, piping hot, and perfectly dippable, frozen onion rings cook to perfection in the air fryer. This simple recipe shows the best way to cook them in the air fryer so that they turn out crunchy on the outside and soft on the inside!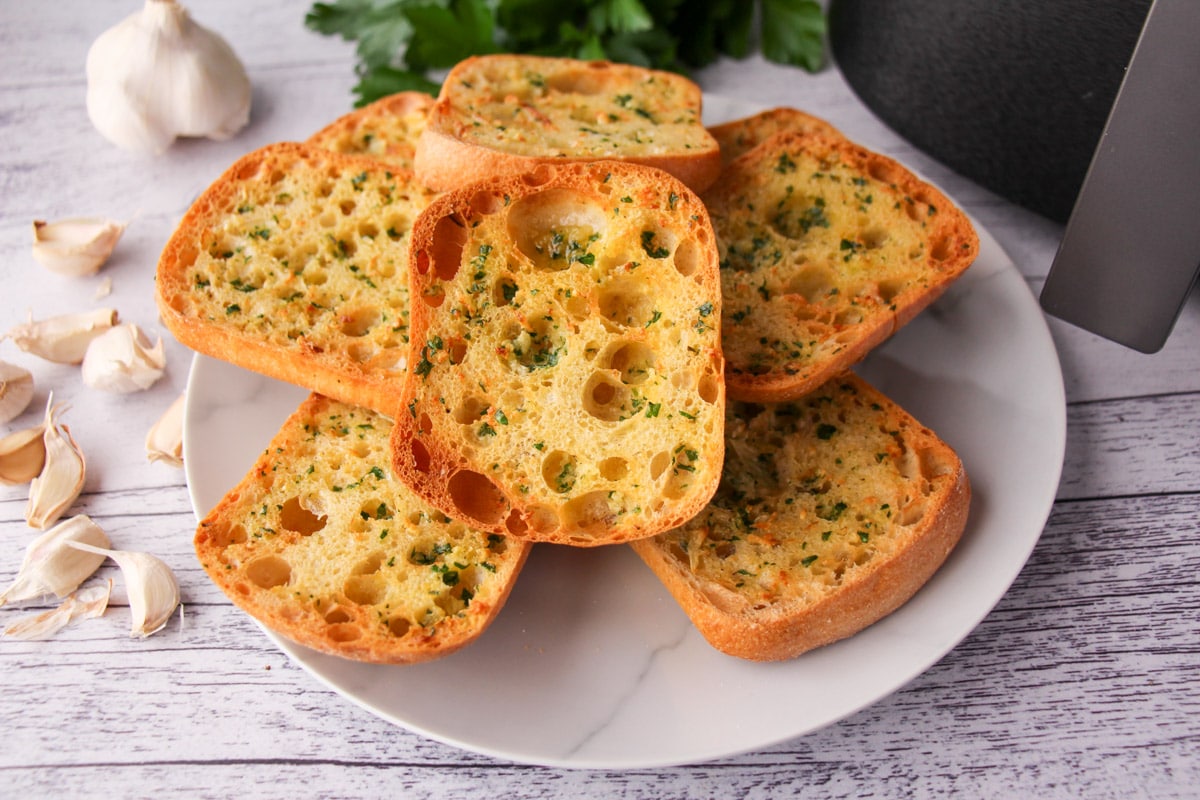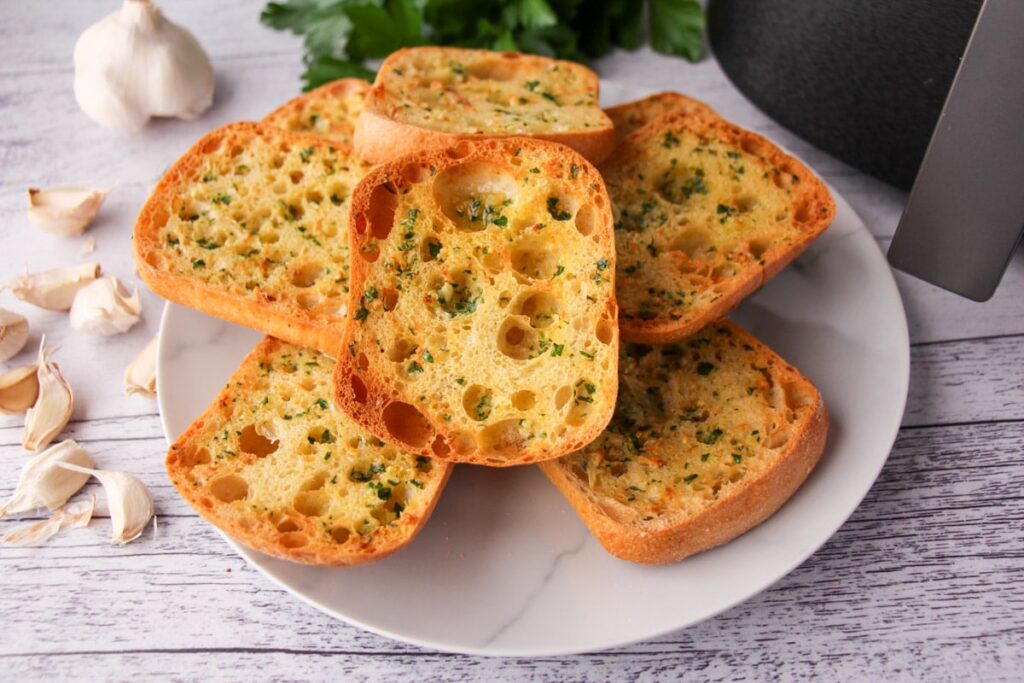 This air fryer garlic bread is ridiculously quick and easy. With just six ingredients, it's on the table in ten minutes. A great side dish or a delicious snack.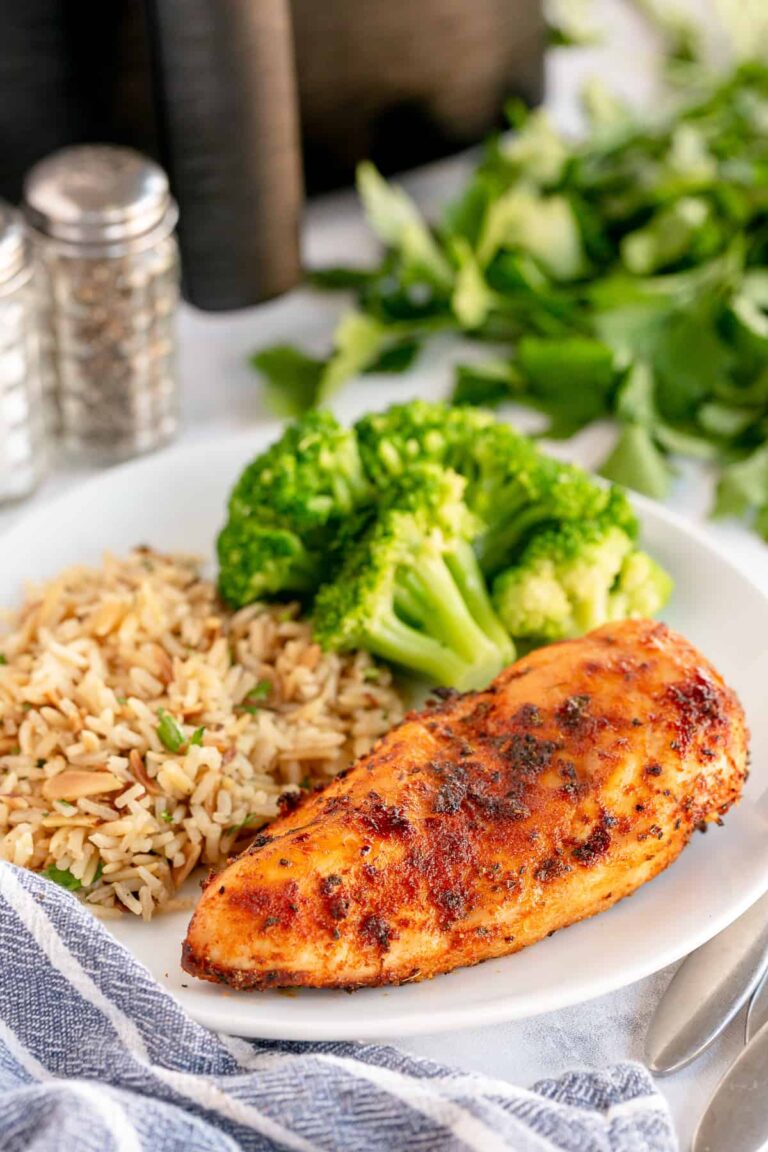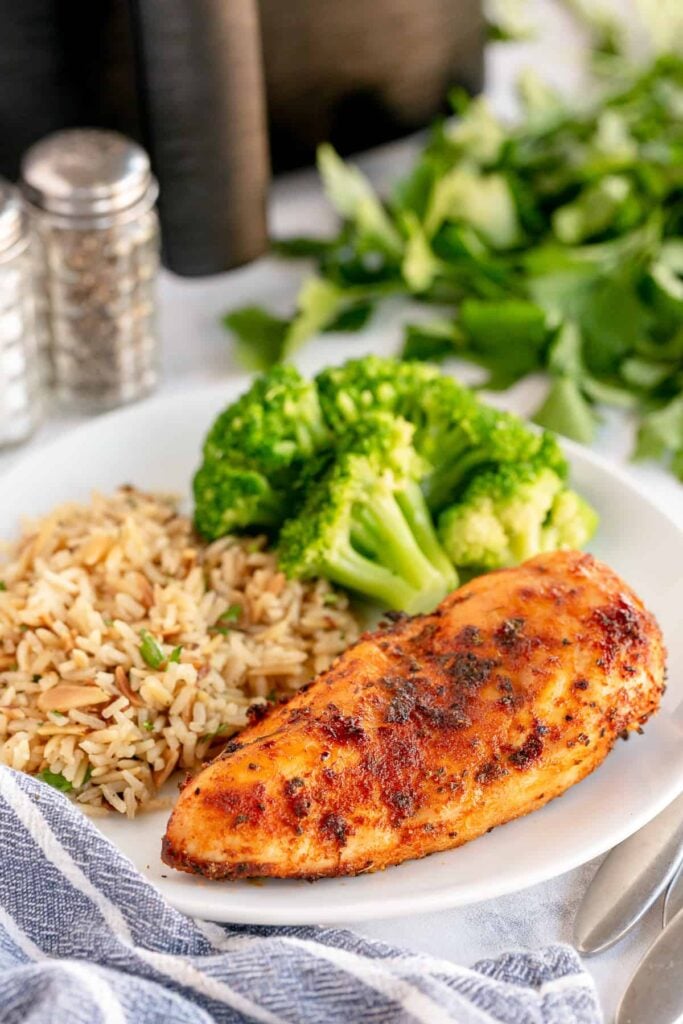 This perfectly tender and juicy Air Fryer Chicken Breast is fast, easy, and loaded with flavor. This all-purpose chicken is great on salads, sandwiches or served with simple side dishes for a fast and easy dinner.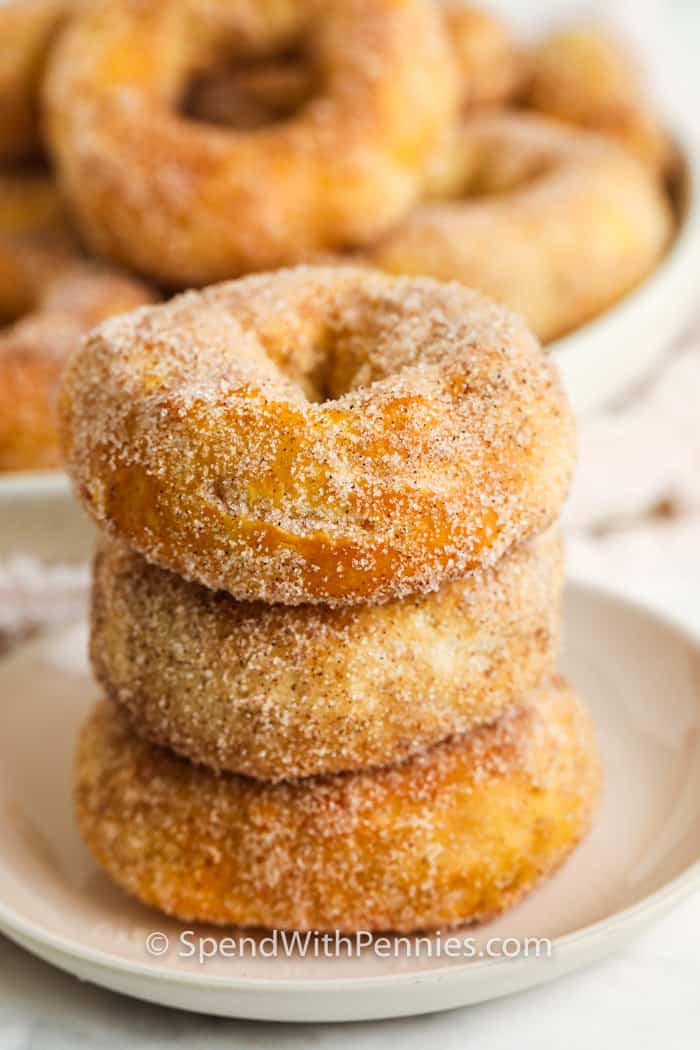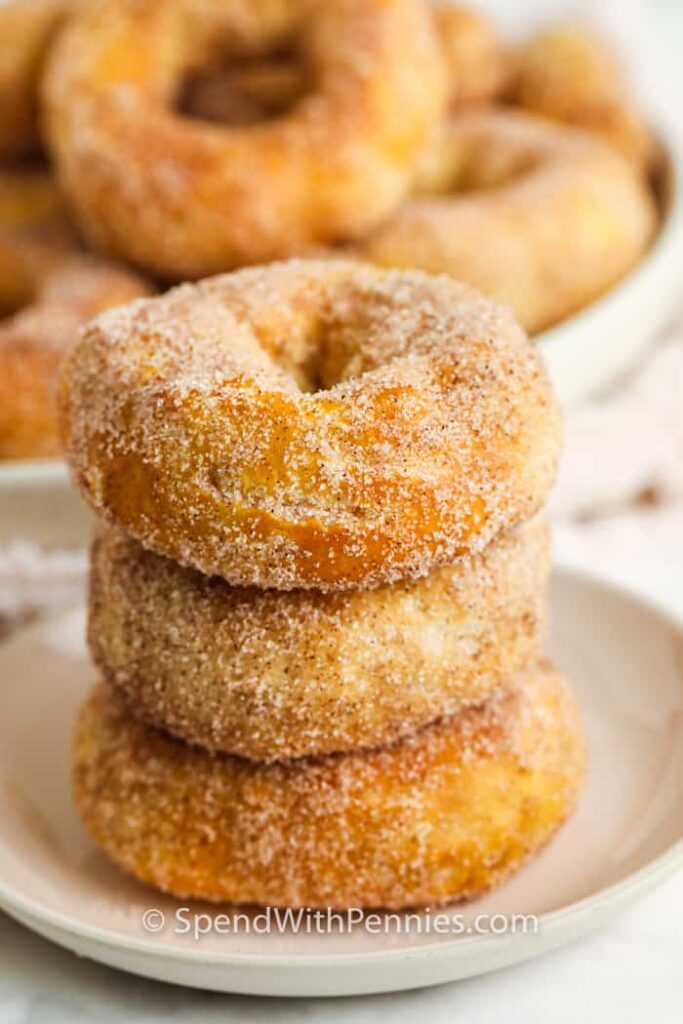 To make these quick, we start with refrigerated biscuits and simply air fry for a few minutes. Add some butter and a sprinkle of cinnamon sugar for the perfect easy dessert. These donuts are perfect for dipping, dunking, or decorating.
VISIT THE

RECIPE INDEX

TO SEARCH FOR MORE RECIPES BY CATEGORY.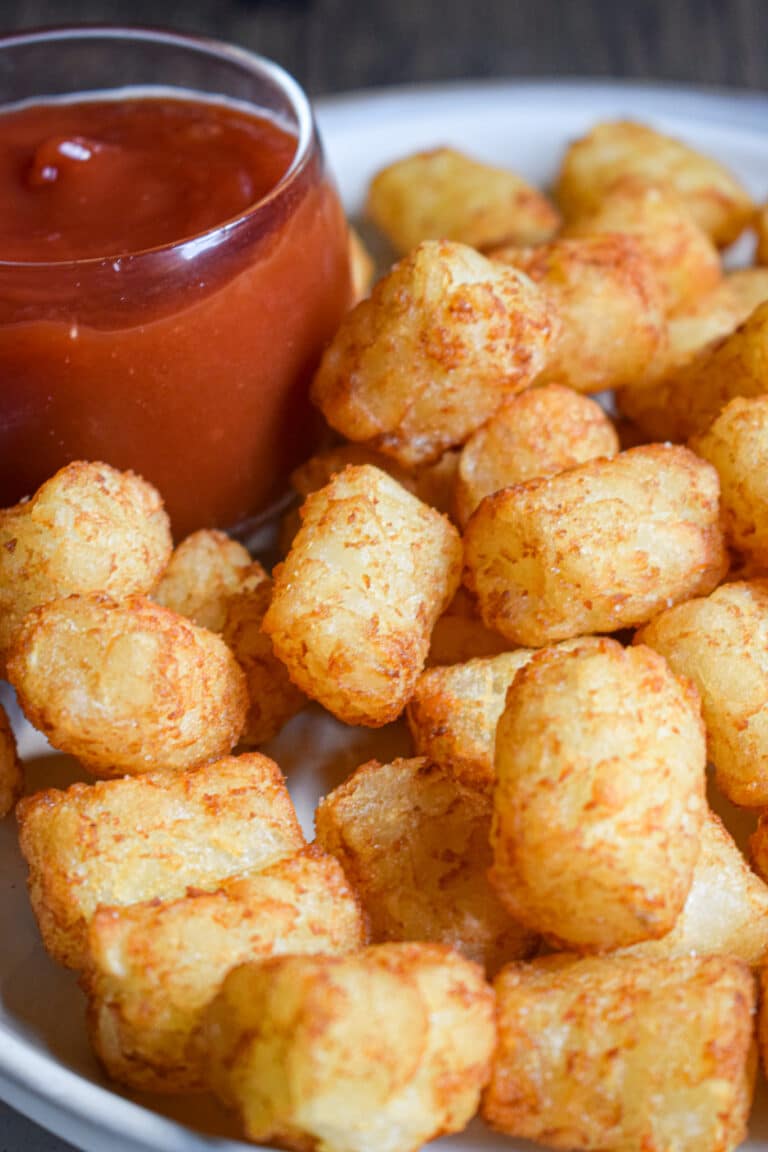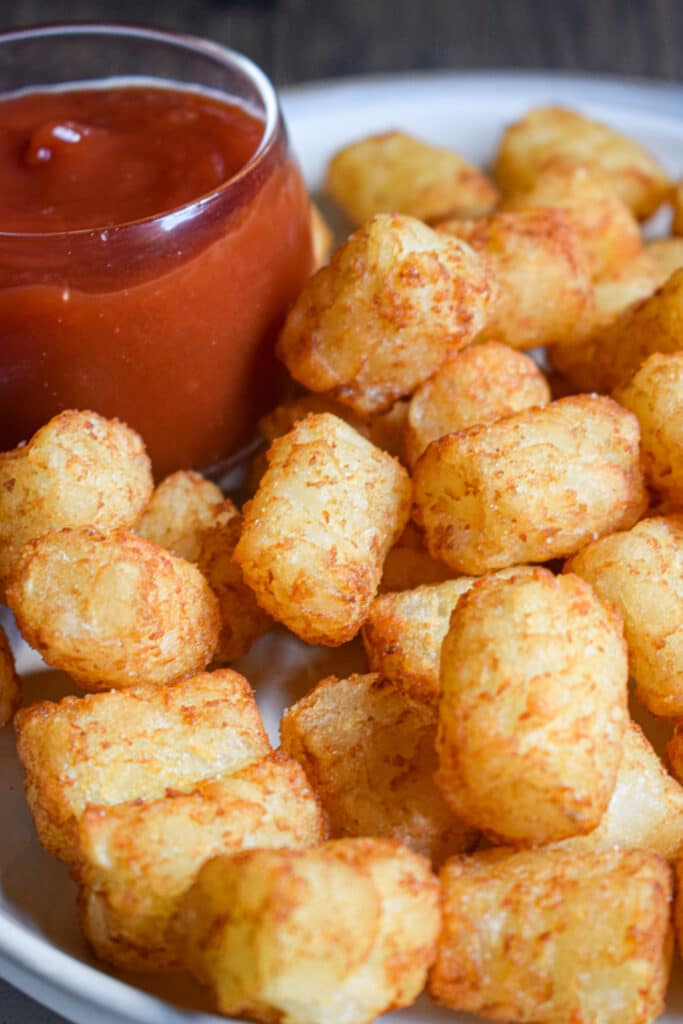 These Air Fryer Tater Tots are ridiculously easy to make and just so crispy and delicious! You'll never cook frozen tater tots in the oven again!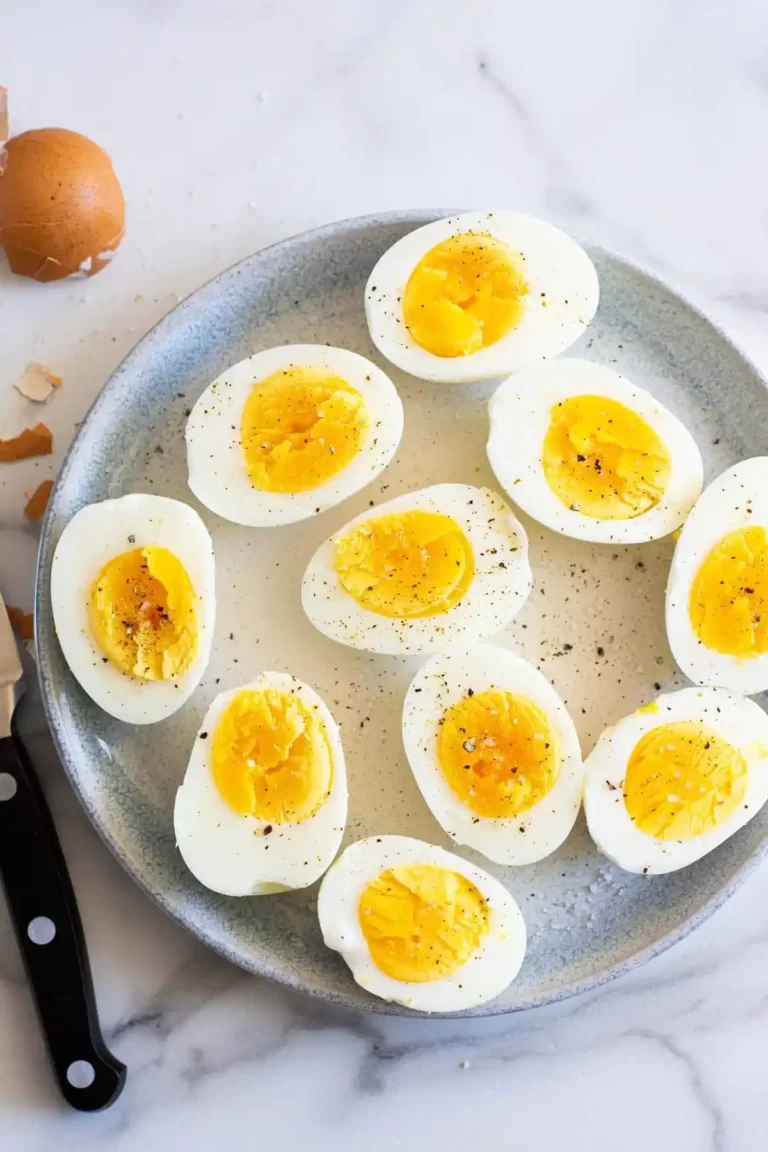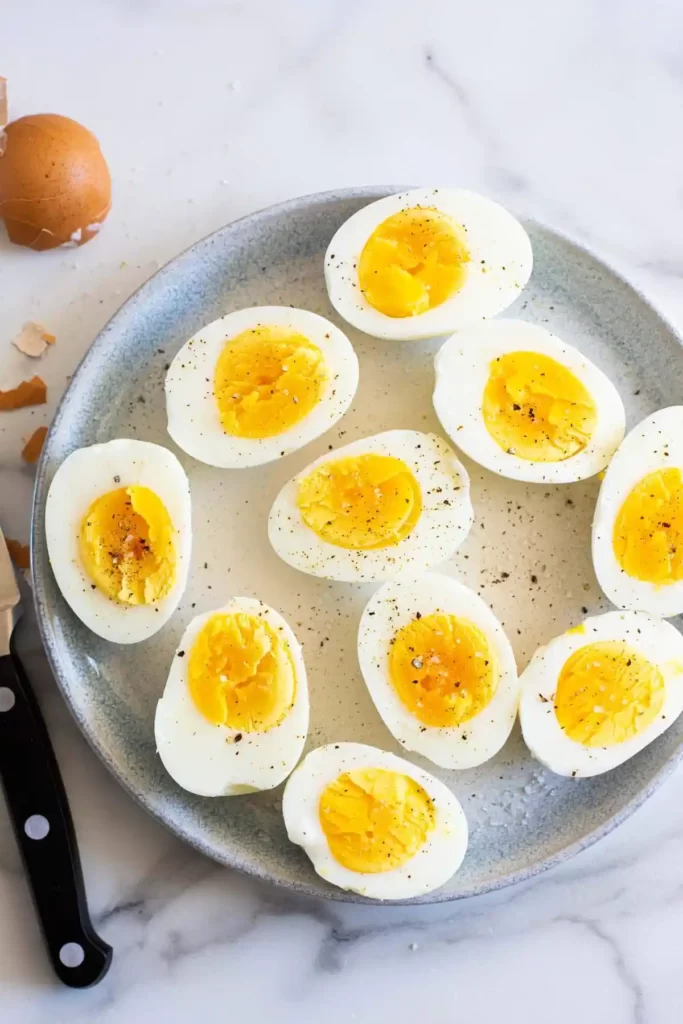 Learn to make the best Air Fryer Hard Boiled Eggs without any boiling water. This hands free method delivers perfectly cooked and easy to peel eggs every time!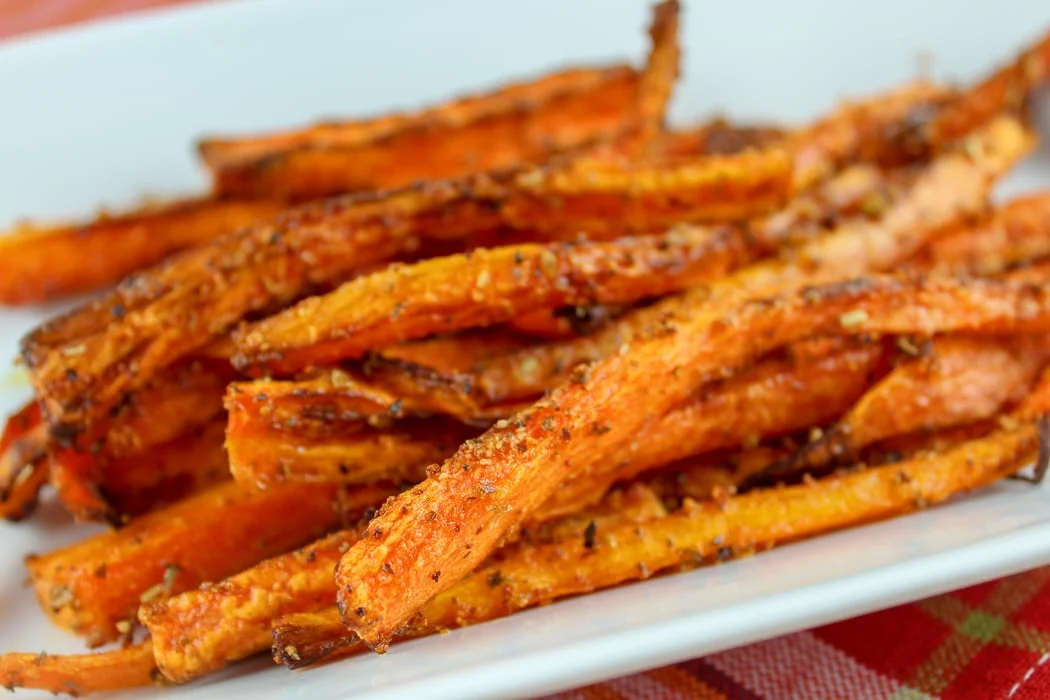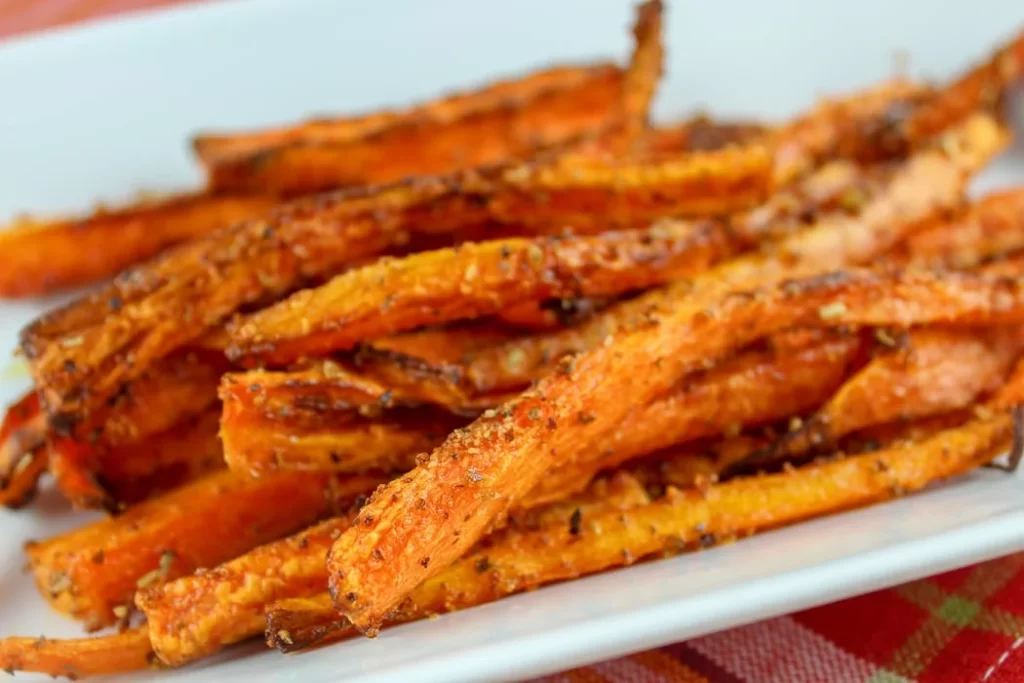 Roasted carrots are great – but they take time – UNLESS you're making them in your air fryer! These crispy air fryer carrot fries are a tasty and quick side dish for any meal!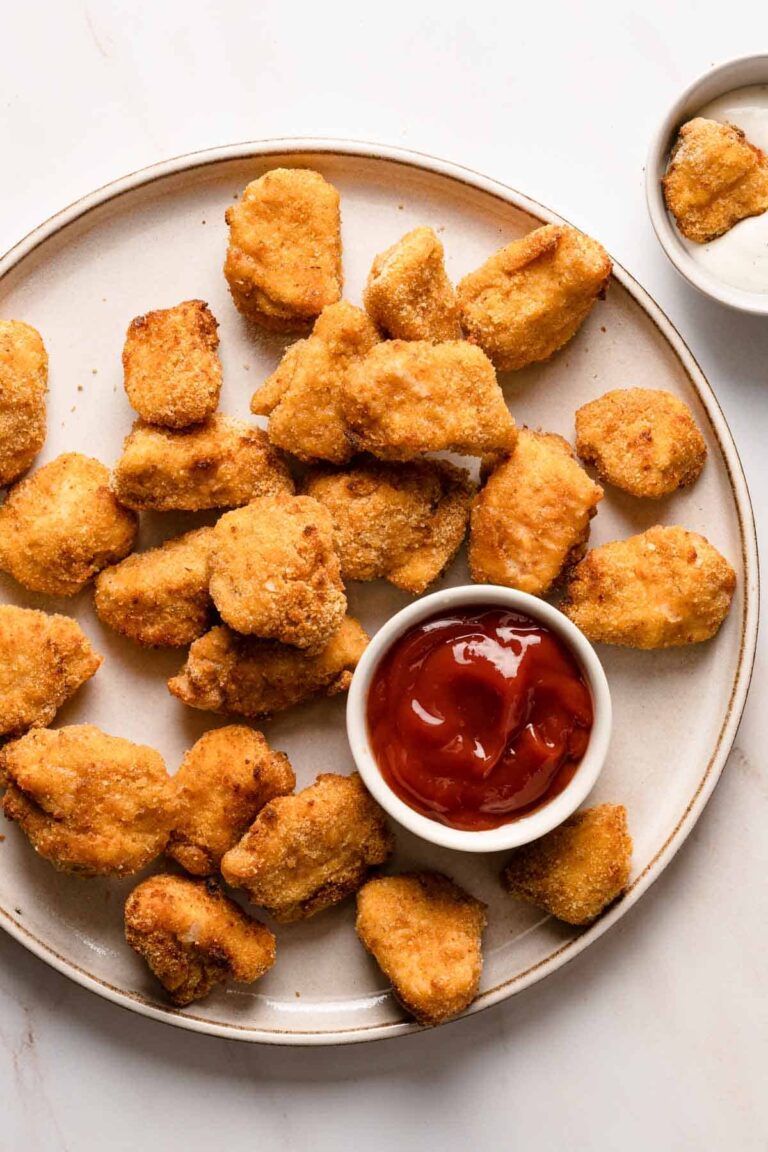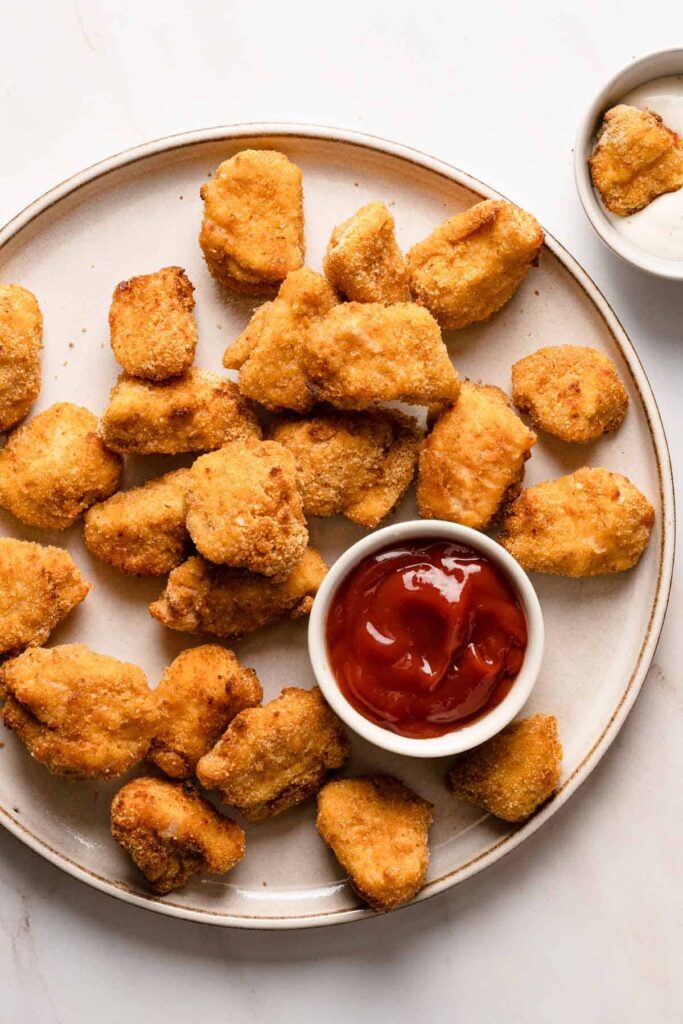 Store-bought chicken nuggets will be a thing of the past after making these delicious air fryer chicken nuggets! They only take about 25 minutes to make, and they freeze well for later.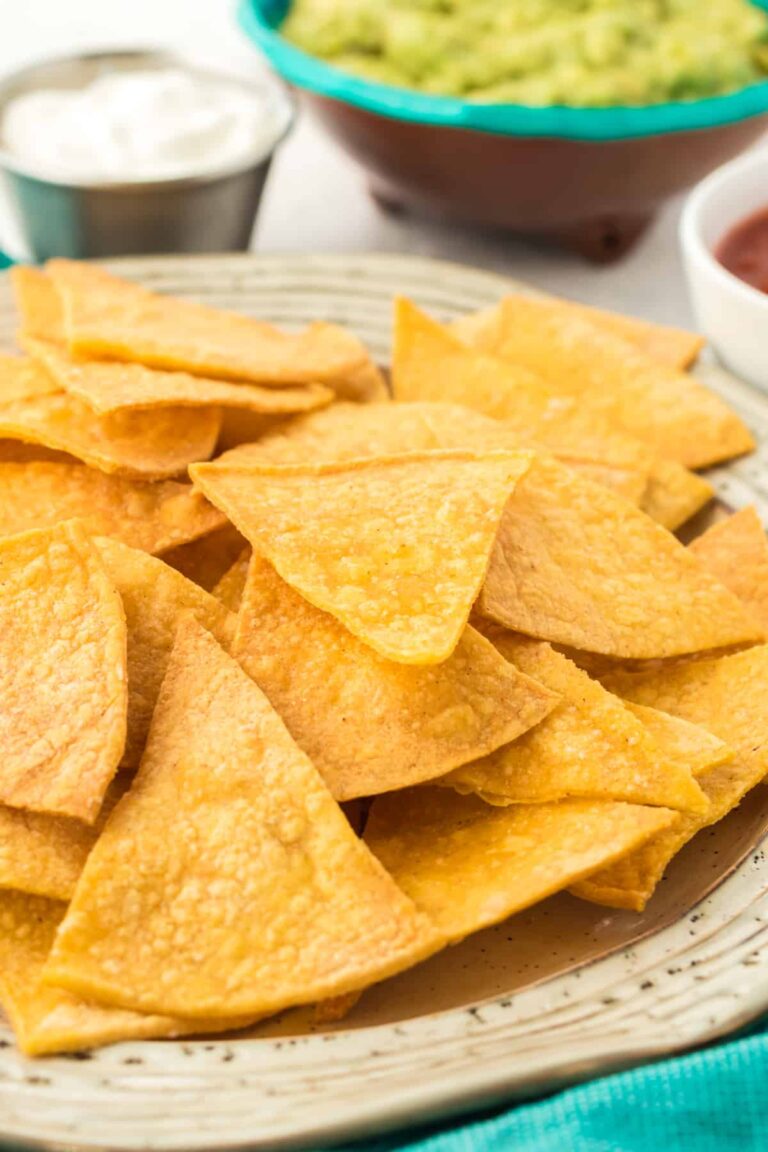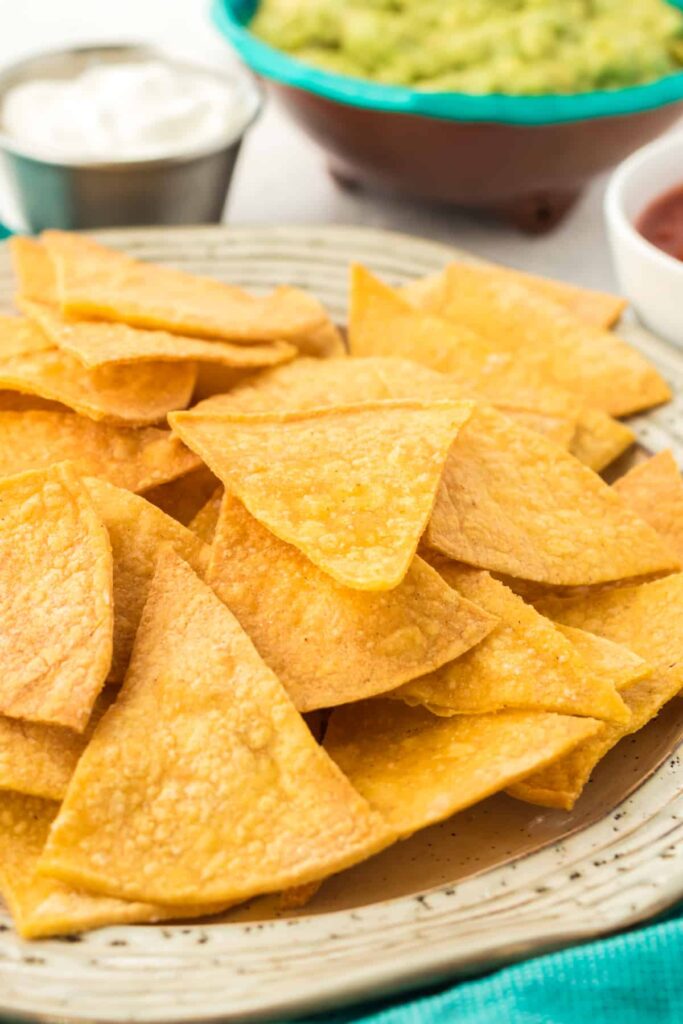 These Air Fryer Tortilla Chips are SO easy to make with just three simple ingredients! They are the perfect guilt-free compliment to guacamole and fresh salsa.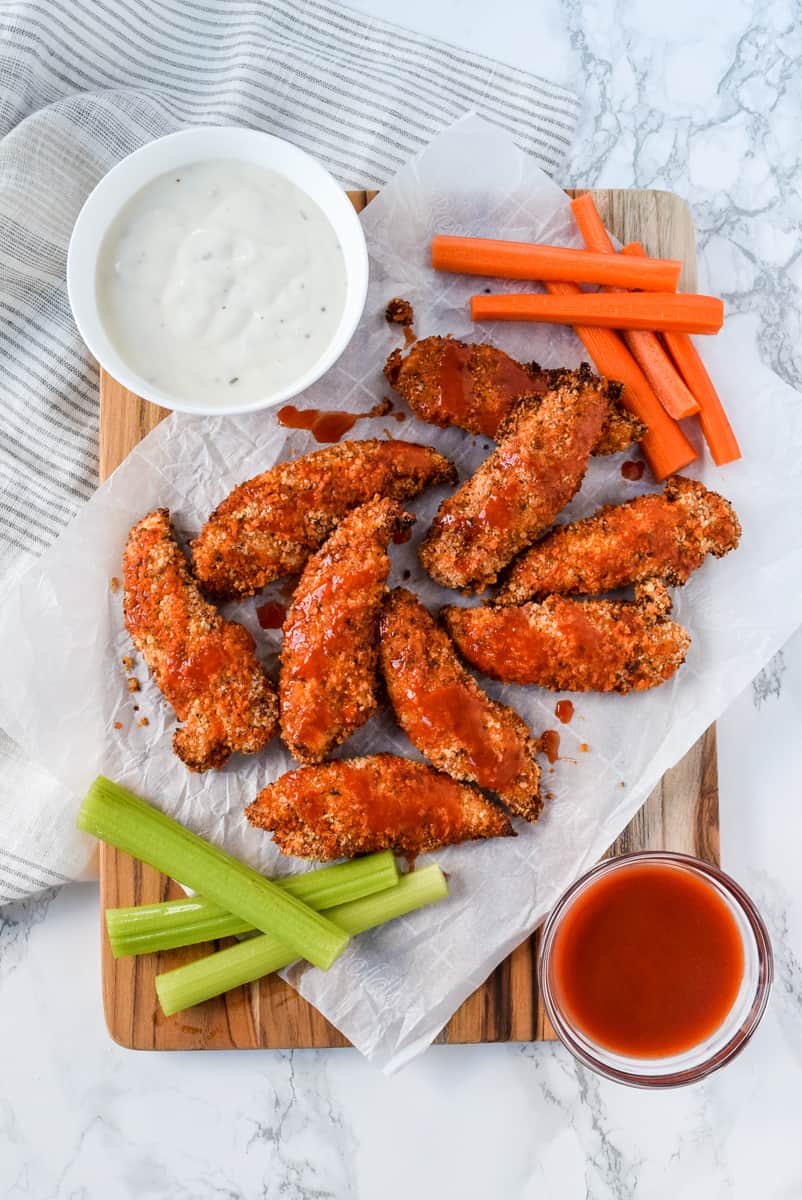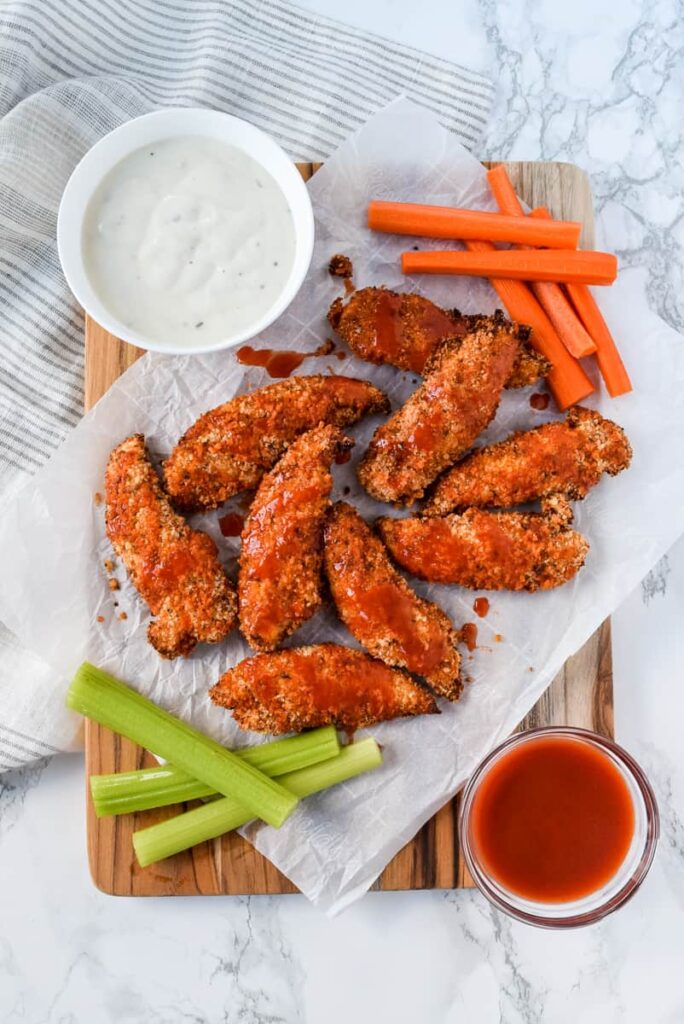 Air Fryer Buffalo Chicken Tenders are a quick and easy weeknight meal or appetizer. They are extra crispy and delicious.
Easy Air Fryer Egg Bites with Ham and Cheese are quick to make with just 5 ingredients and 10 minutes of cook time. Full of flavor, these protein-packed breakfast bites are a great way to start the day (or have as a tasty snack anytime)!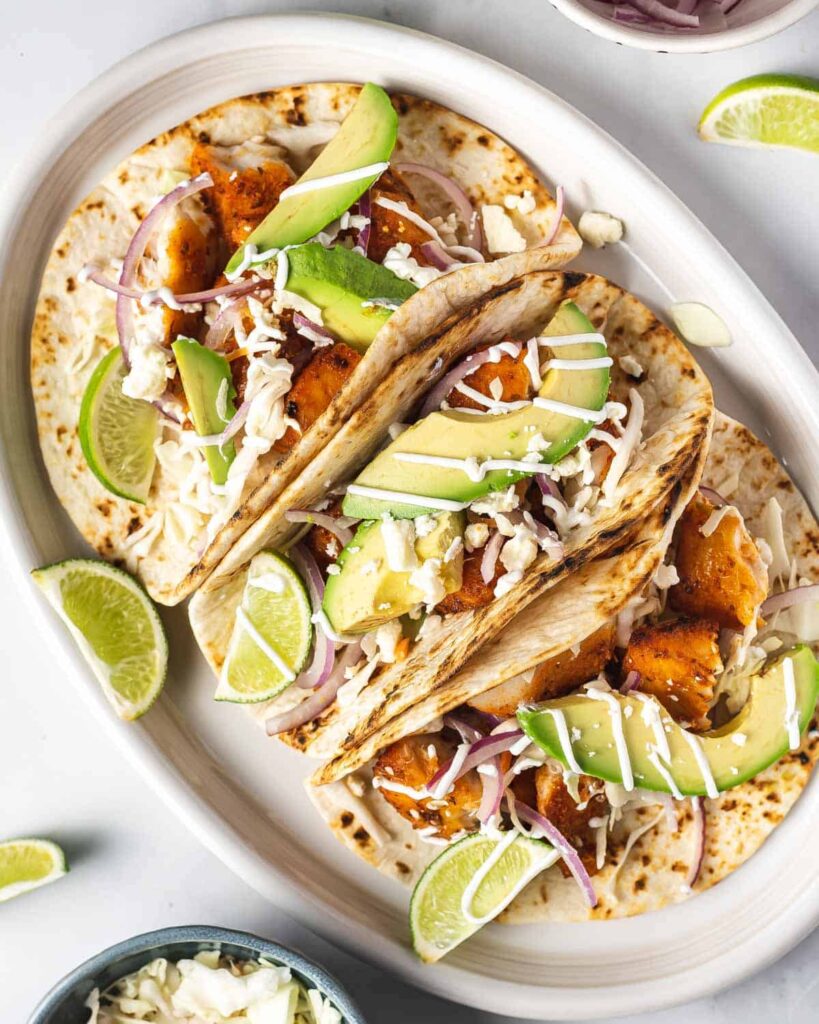 Made in less than 15 minutes, this easy Air Fryer Fish Tacos recipe is perfect for a busy weeknight. Tender and juicy pieces of white fish wrapped in a tortilla and topped with all your favorite toppings. This air fried fish taco recipe is a healthy recipe that the whole family will love.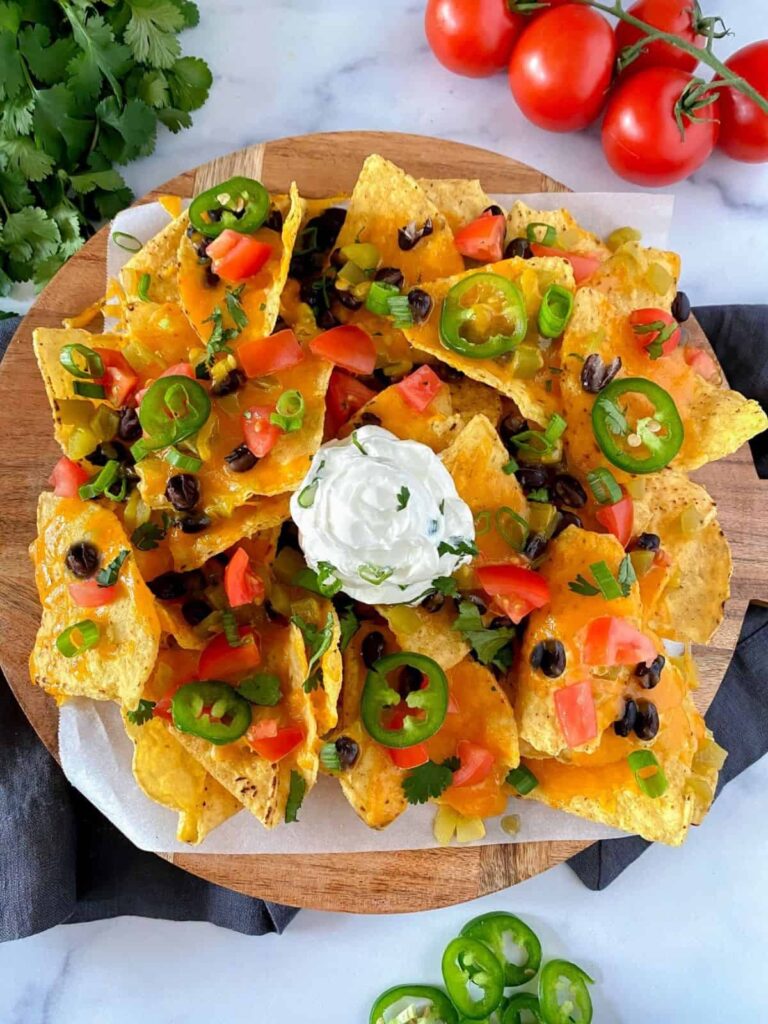 These Air Fryer Loaded Nachos are hands down, the quickest party appetizers. Ready in just 5 minutes, nothing could be easier or more delicious!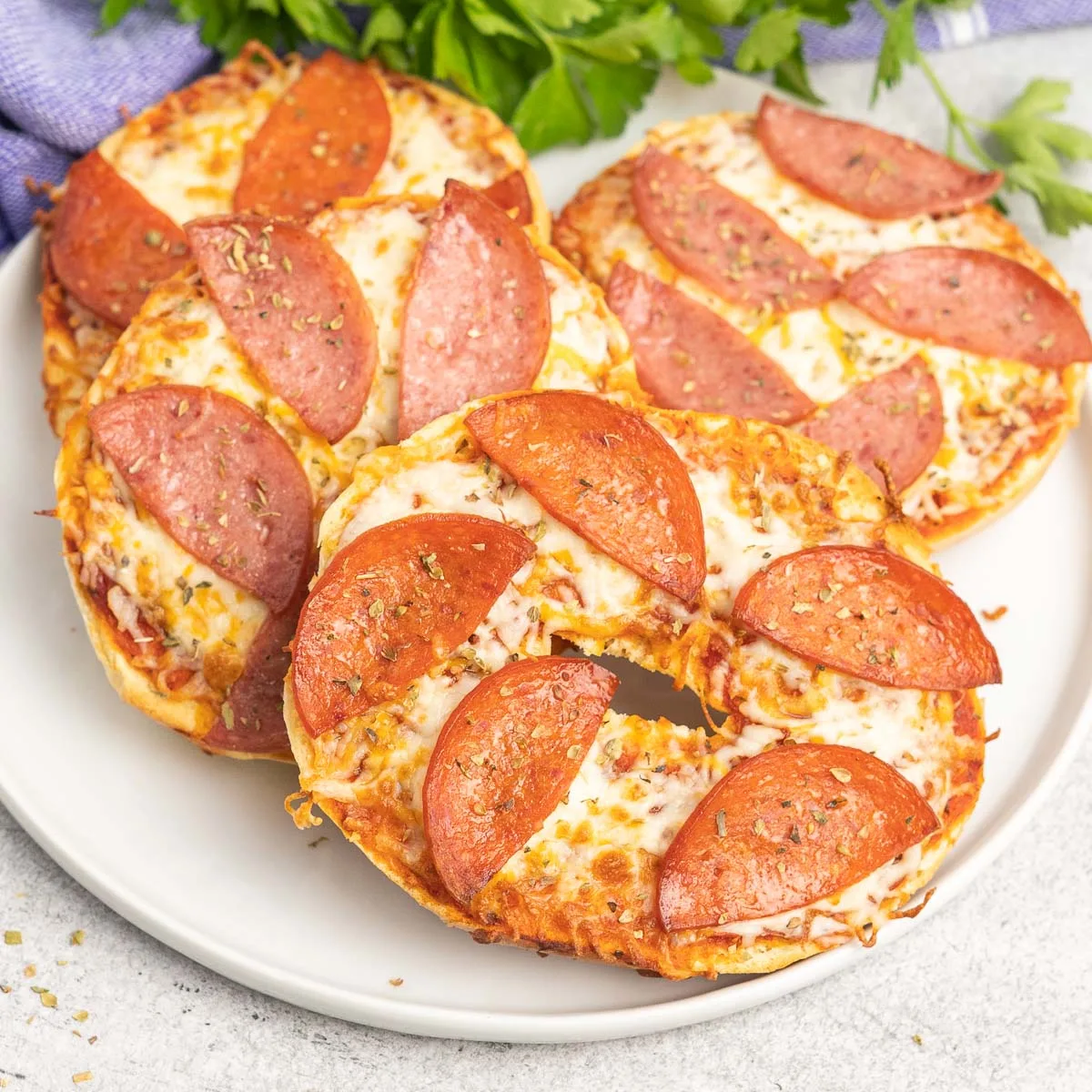 Air fryer pizza bagels are a tasty meal or snack the whole family will love. You only need a few simple ingredients to make these delicious pizzas and can top them any way you like. Ready in less than 5 minutes they are quick and easy.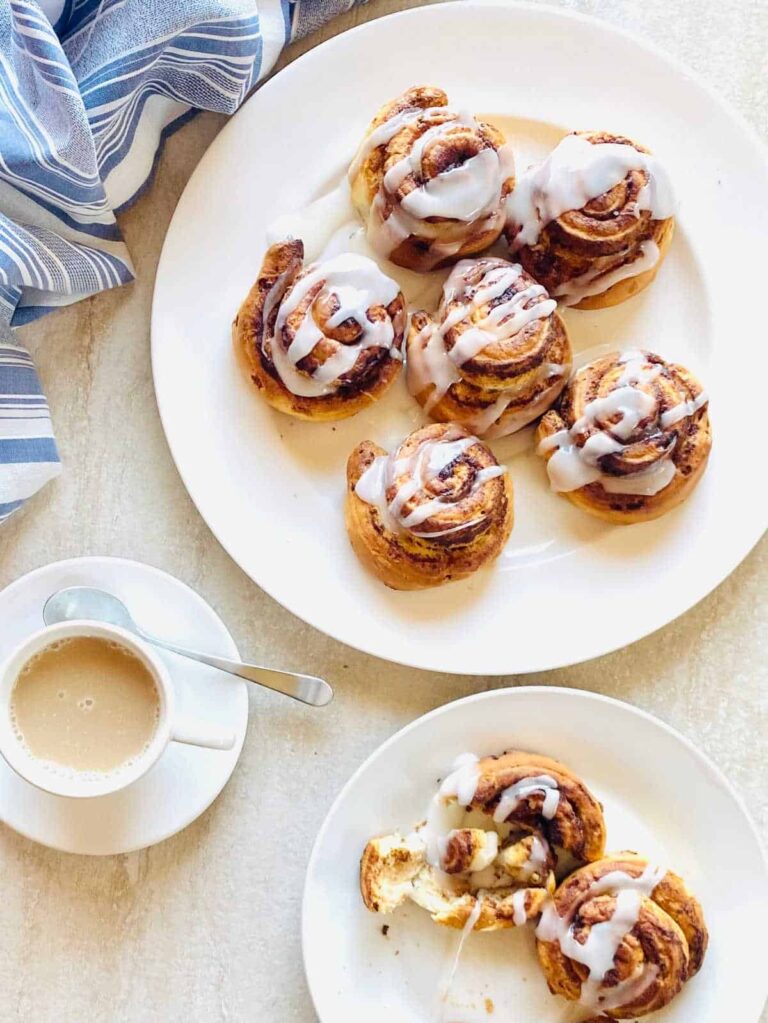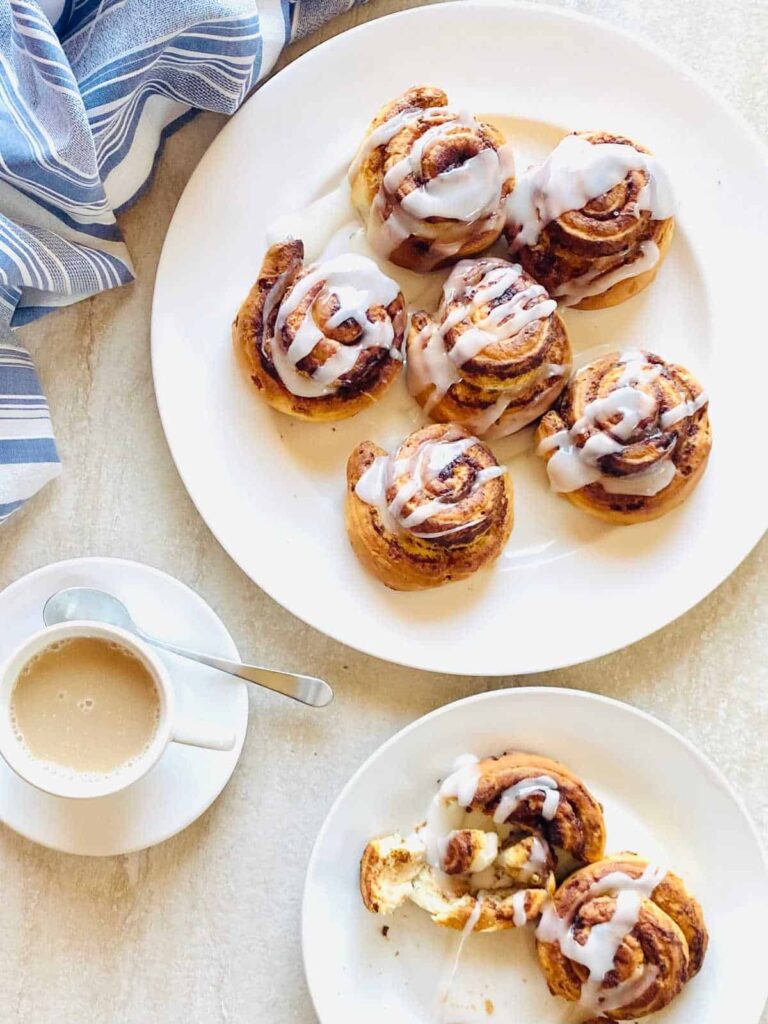 These ultra-soft and fluffy air fryer cinnamon rolls drizzled with icing are perfect for breakfast or brunch! The best part is that making cinnamon rolls in the air fryer is super easy and quick!
SIGN UP FOR MY WEEKLY NEWSLETTER
AND RECEIVE
A FREE EBOOK!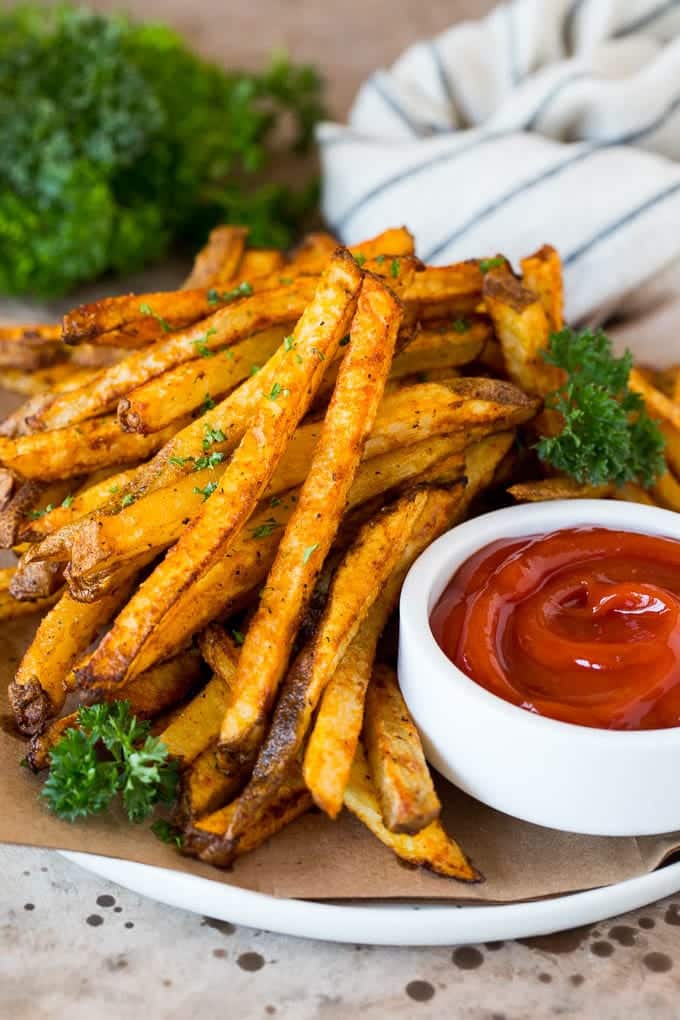 These air fryer french fries are potatoes cut into sticks and coated with oil and seasonings; then air fried to crispy brown perfection. A great way to get crunchy and delicious french fries without actually using a deep fryer!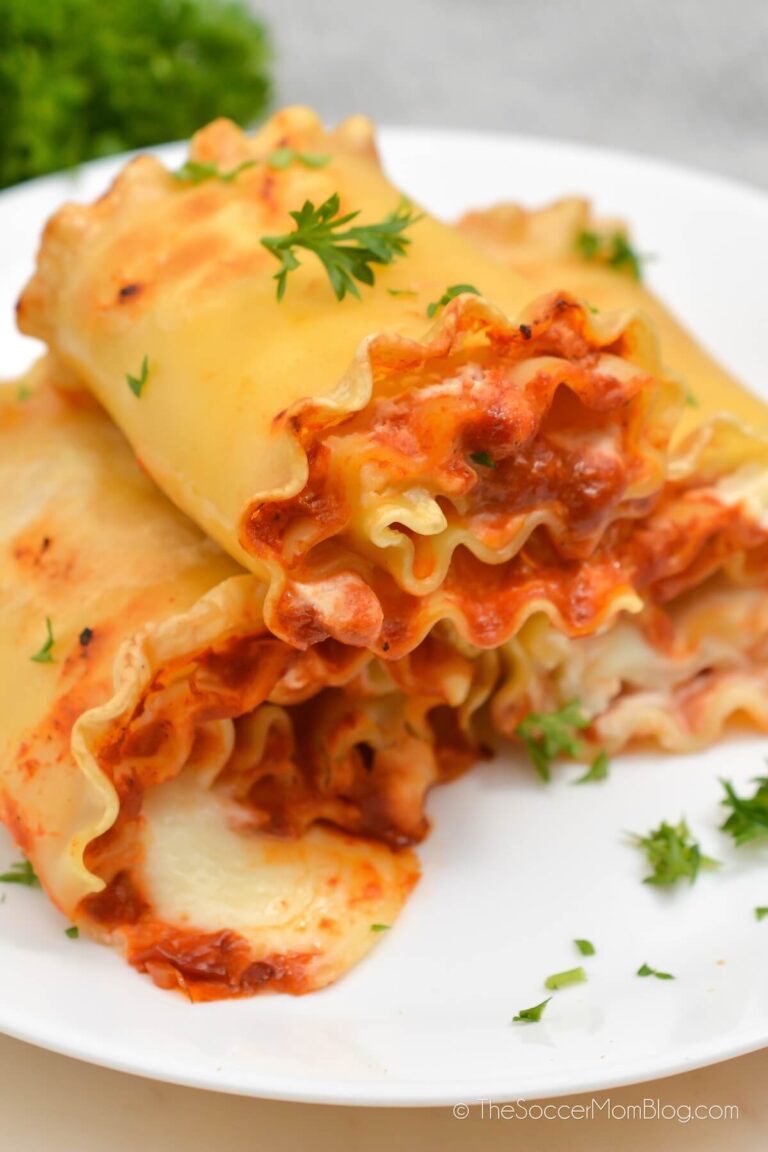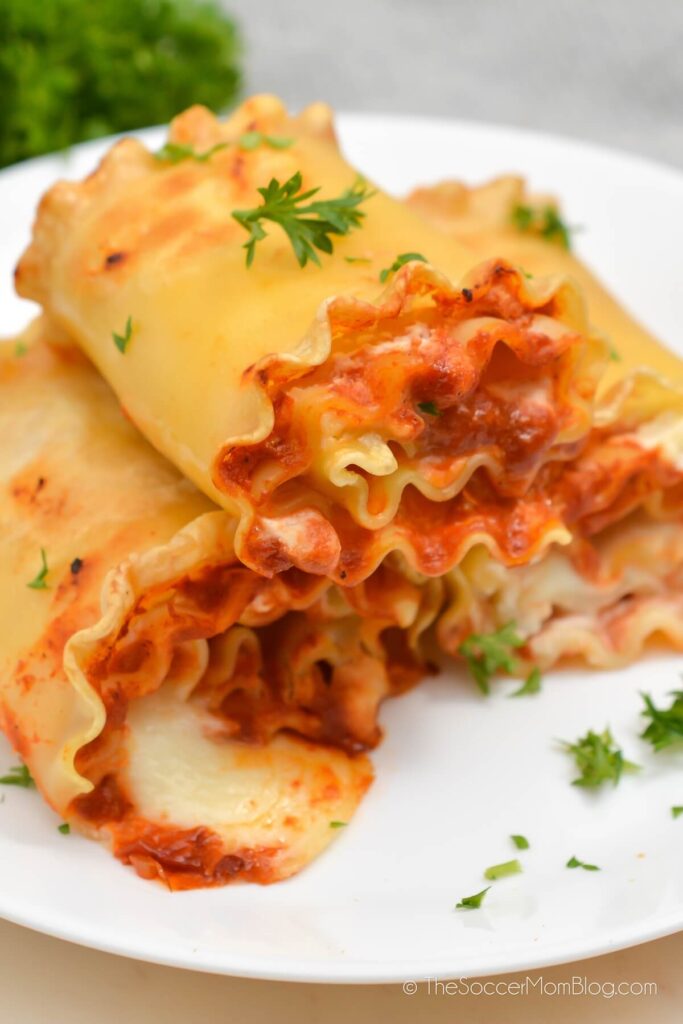 Layers of pasta, tomato sauce, and cheese get wrapped up in a delicious dish that's ready in 20 minutes! Air fryer lasagna roll ups are a speedy shortcut on a classic Italian comfort food!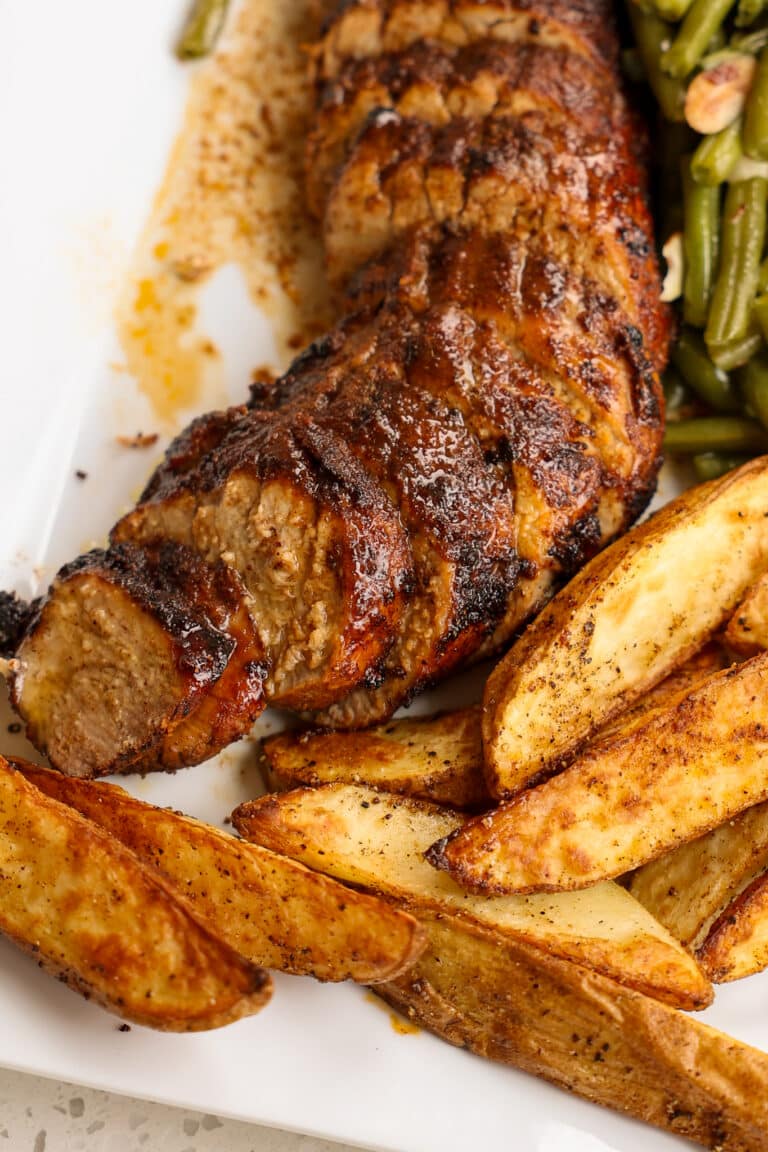 This Air Fryer Pork Tenderloin is coated with a tasty dry rub made from simple pantry spices and air fried to juicy tenderness with a perfectly browned and seasoned outer coating. Family and friends really enjoy this quick and easy recipe.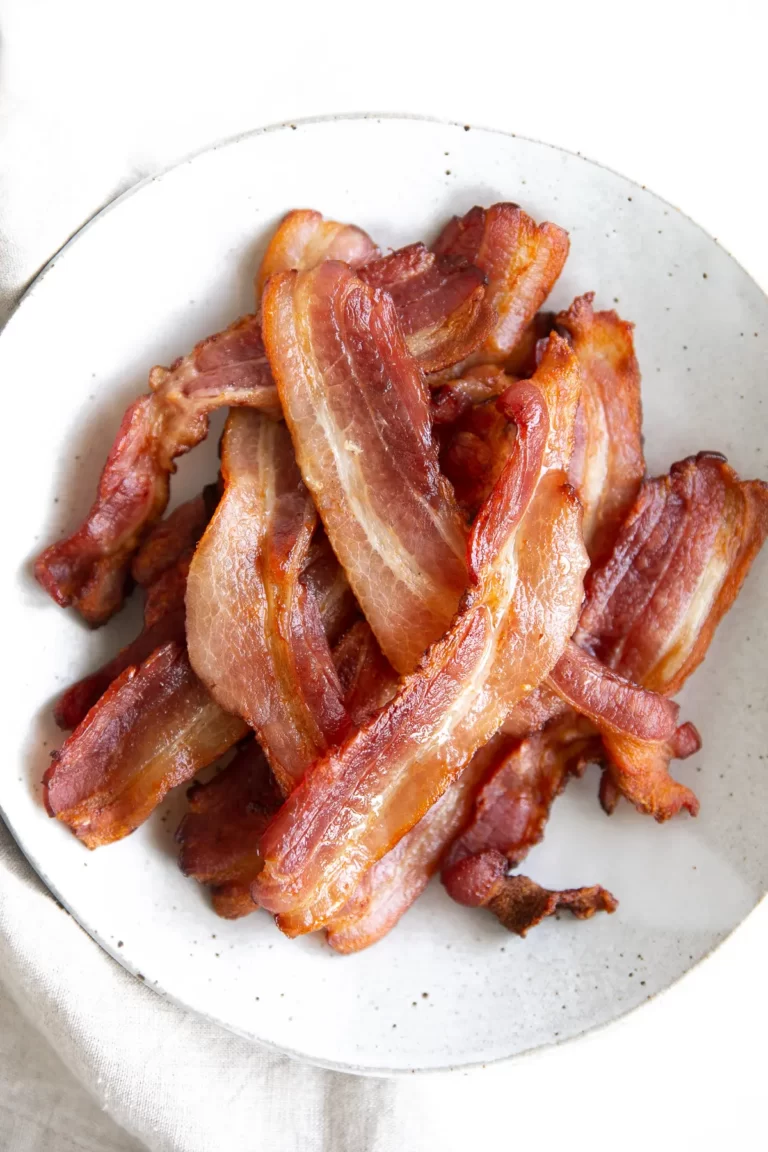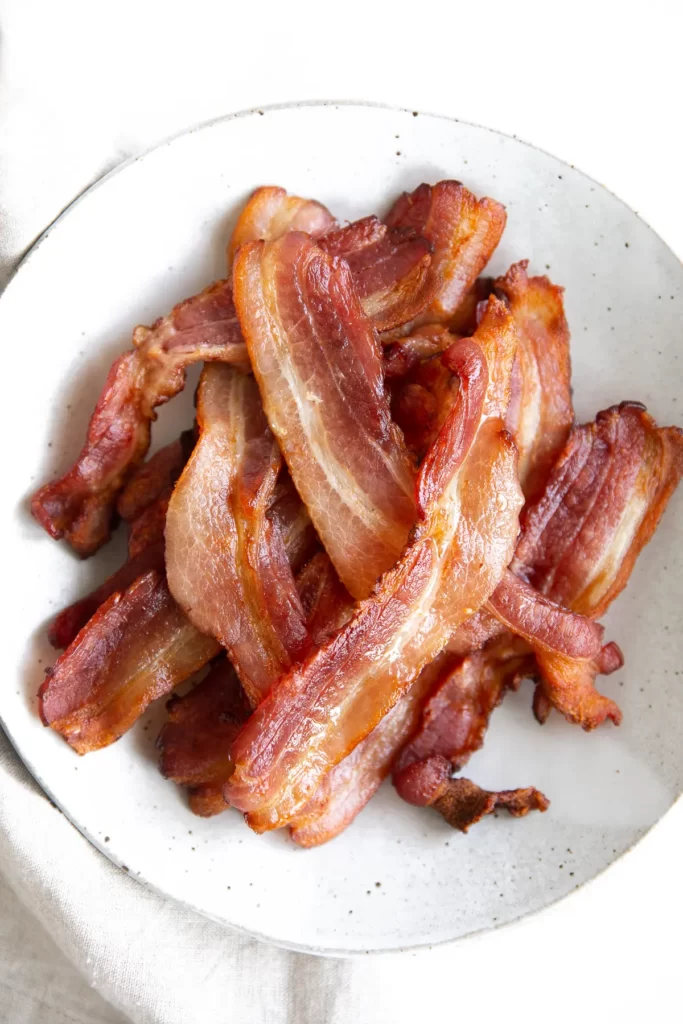 Yes, you can cook bacon in an air fryer! Crispy, delicious, and ready in about 10 minutes, learn how to cook your favorite bacon in your air fryer with just a few simple steps.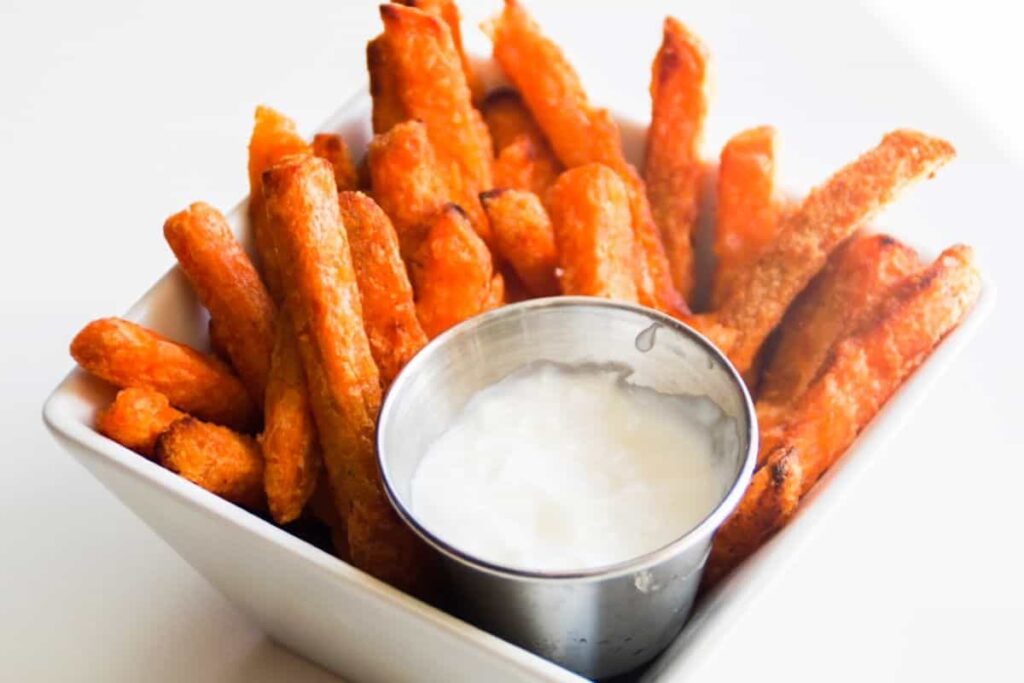 Sweet Potato Fries (from frozen) made in the air fryer make an easy and tasty side dish or after school snack! Simply dip them in ketchup or coconut flavored yogurt - it's so easy!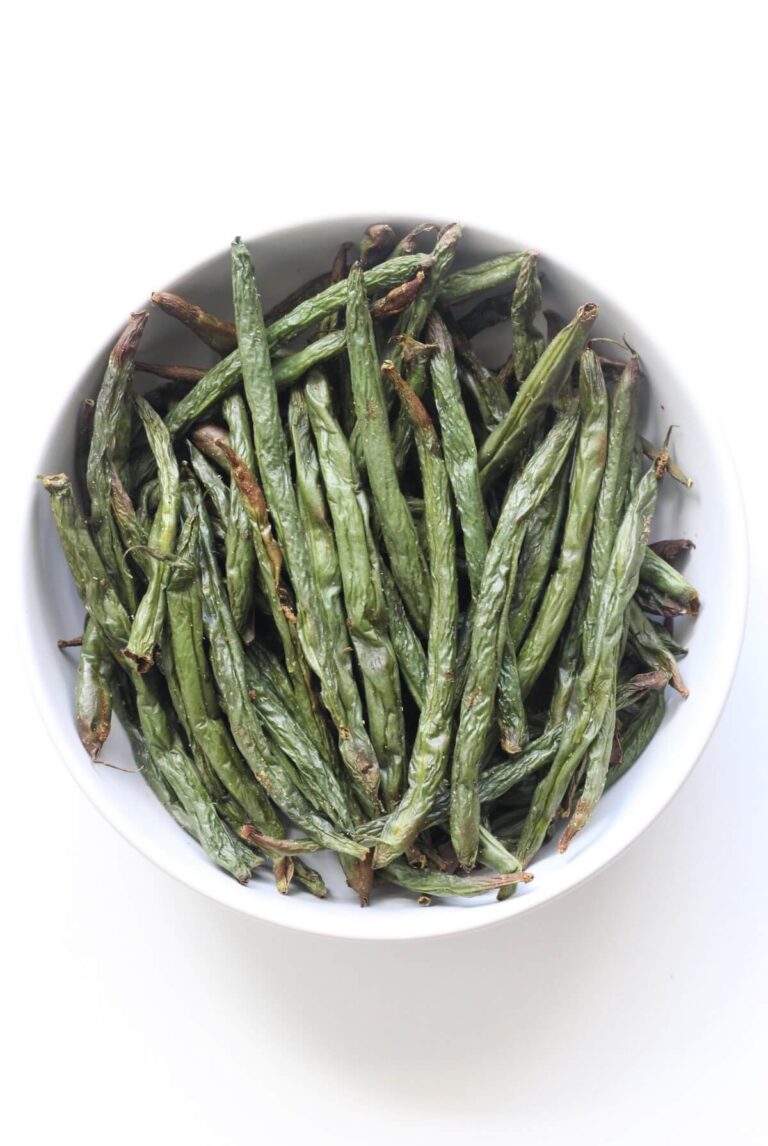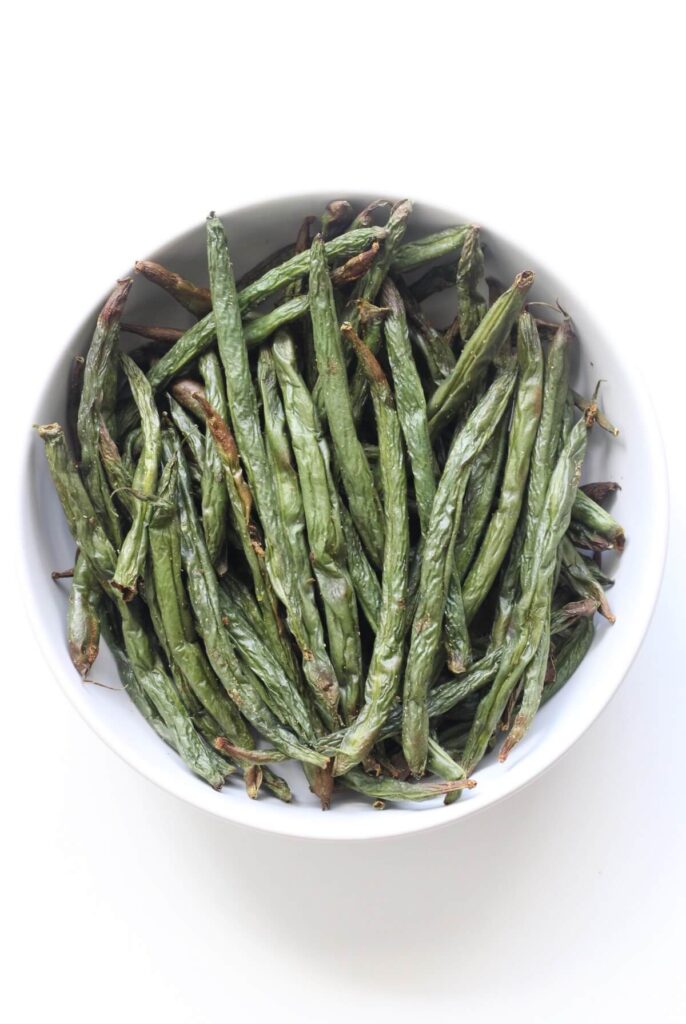 These super easy Air Fryer Green Beans are the best! Healthy, crispy, without any oil! Air fried green beans are a perfect vegetable side dish for any weeknight dinner. Fresh whole green beans with your choice of seasoning, cooked to perfection in just about 10 minutes!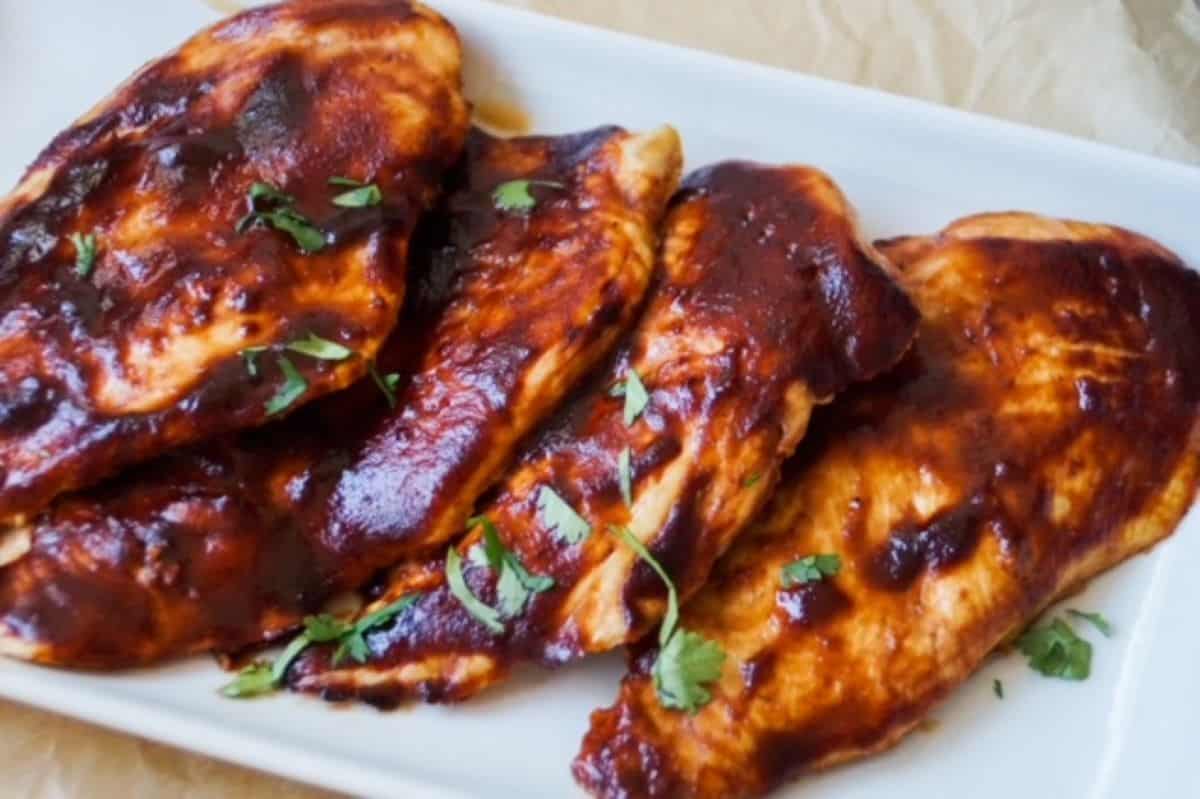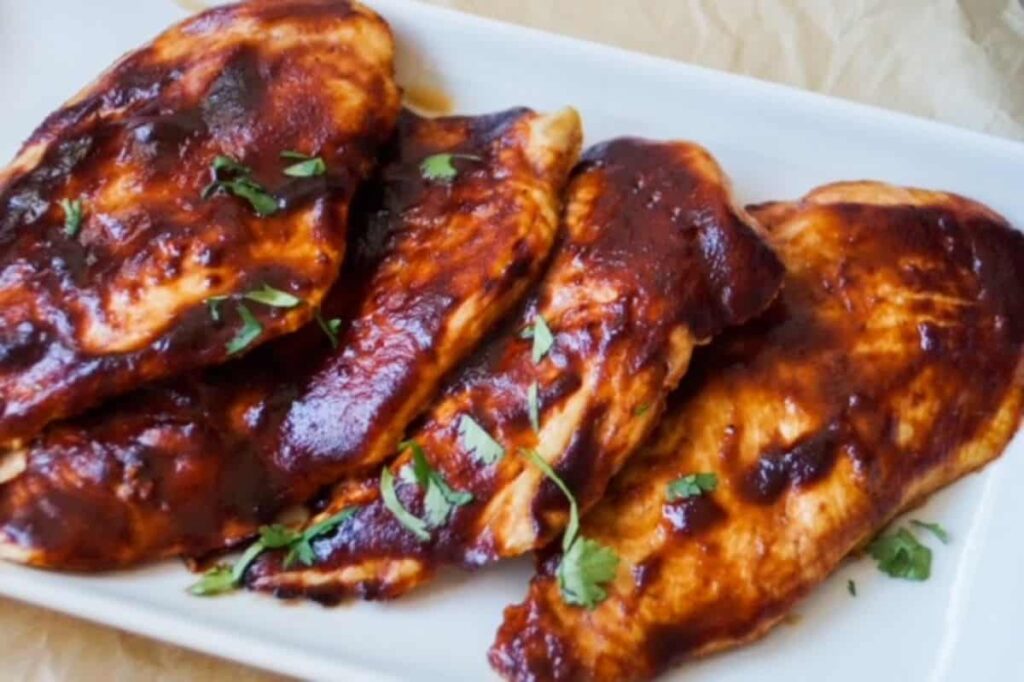 Dinner doesn't get easier or more delicious than BBQ chicken made in the air fryer! With two ingredients, 15 minutes, and a few simple sides, dinner is set!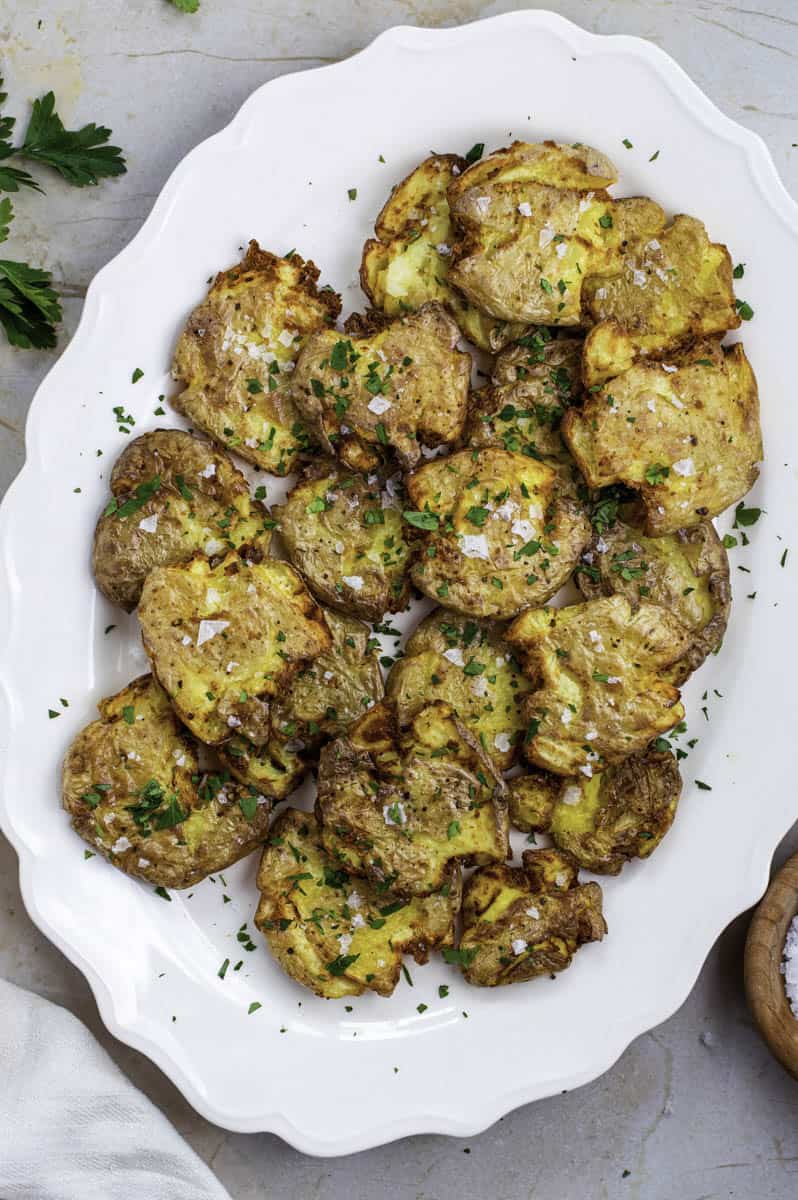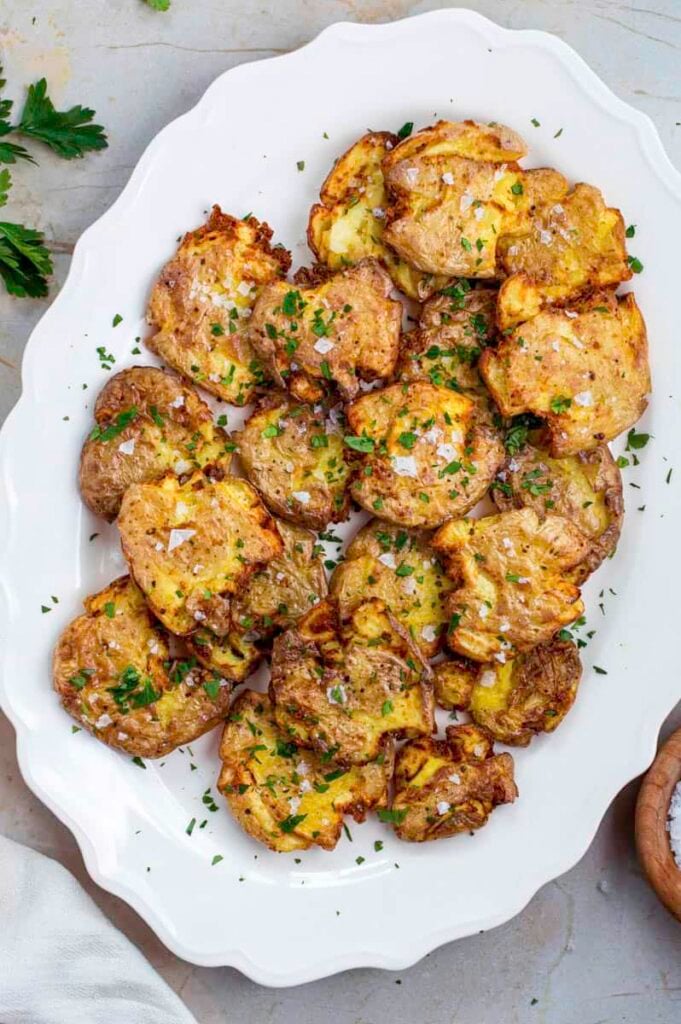 Air Fryer Smashed Potatoes are simple and easy to make, with just 5 pantry ingredients! They're crispy on the outside, soft on the inside, and bursting with garlic flavor!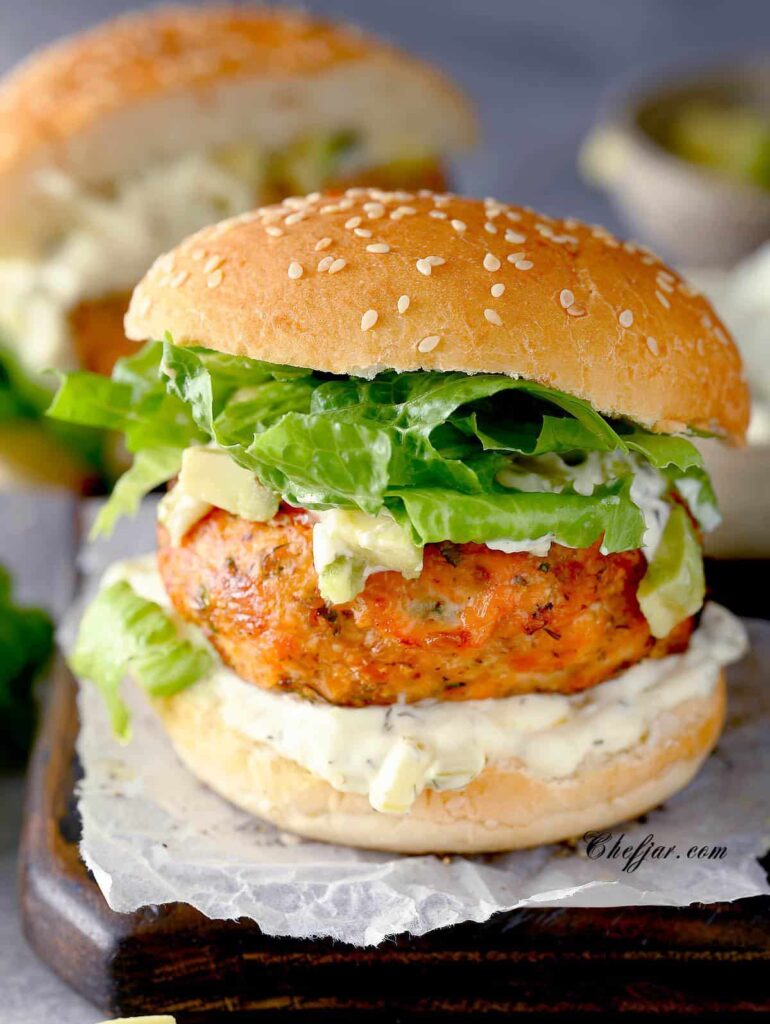 Air Fryer salmon burgers are easy, quick, and delicious. The perfect recipe if you are new to air frying.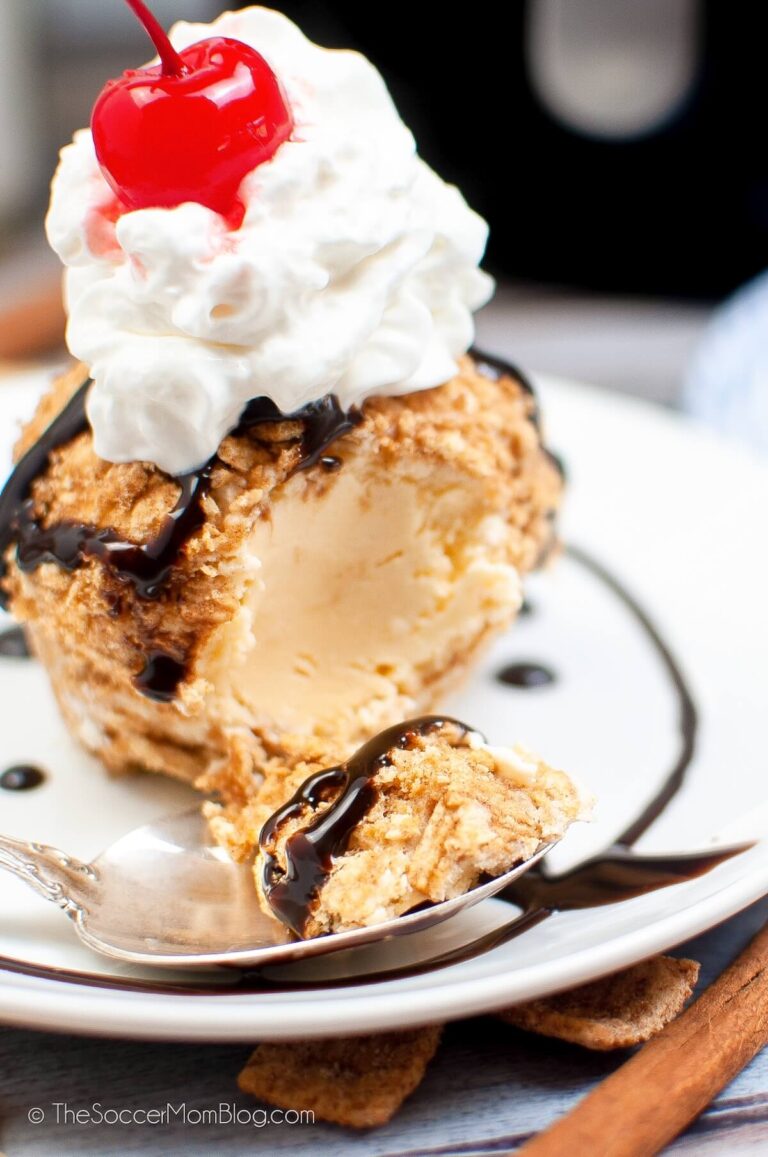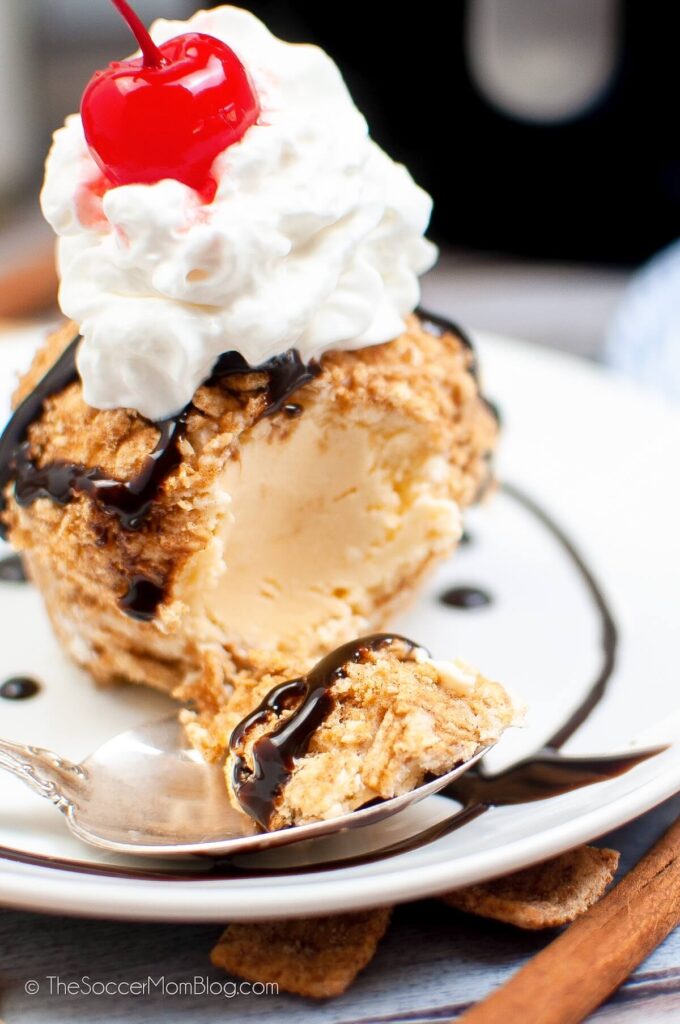 Soft vanilla ice cream coated in a crispy cinnamon sugar coating — it's a decadent treat that the whole family will love! Learn how to make it the classic way AND an easy 2-ingredient shortcut recipe.
These air fryer chicken wings come out perfectly crispy every time, and cook so much faster than they would in a traditional oven. Toss your air fryer wings in buffalo sauce, then watch the rave reviews come in!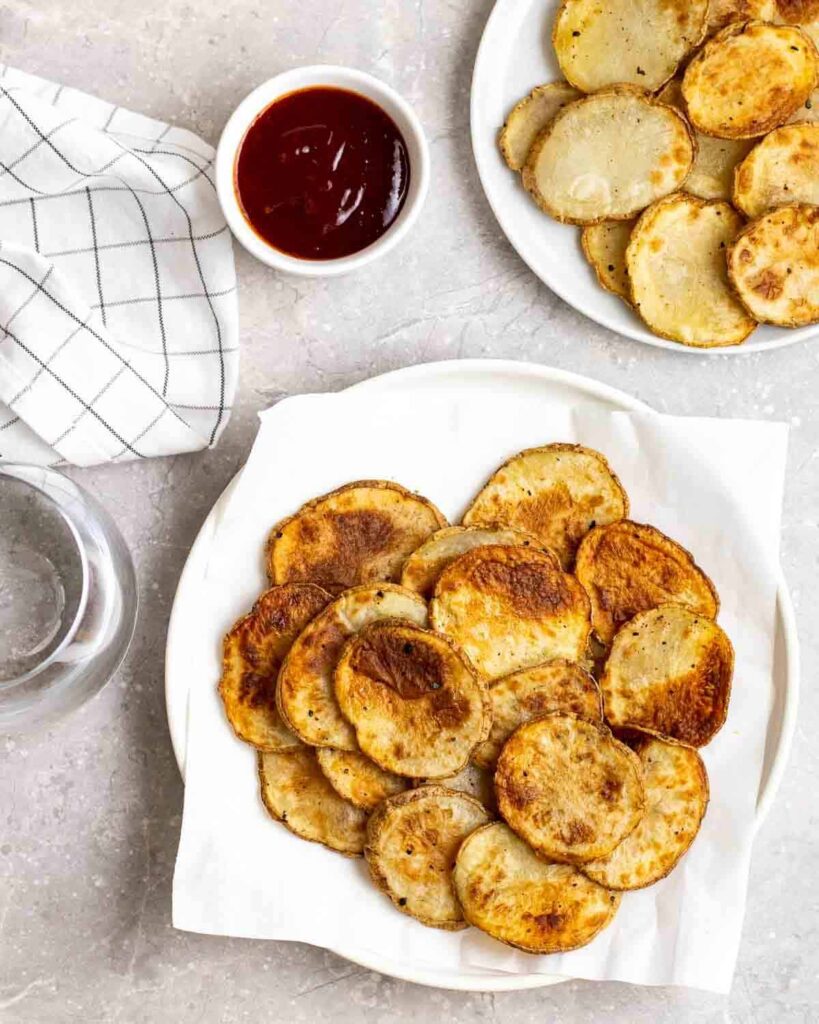 These air fryer potato slices are fluffy, crispy, and irresistibly delicious. Easy to prepare, and is ready in 15 minutes.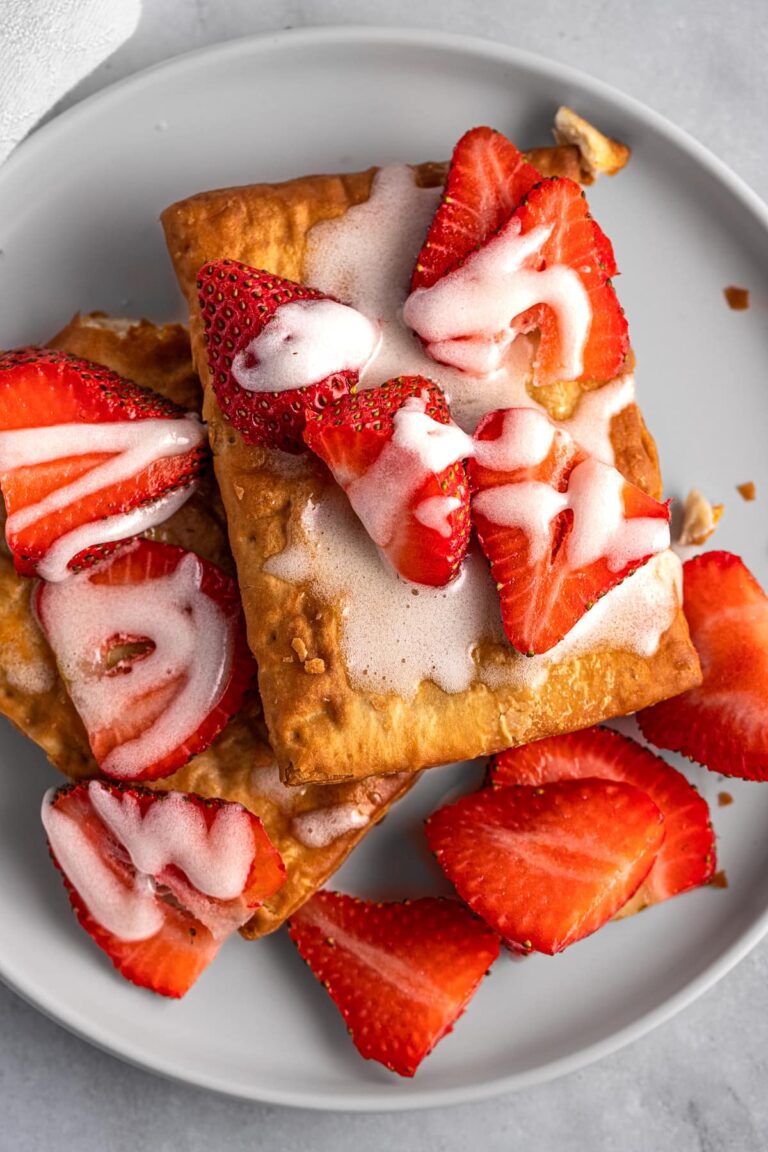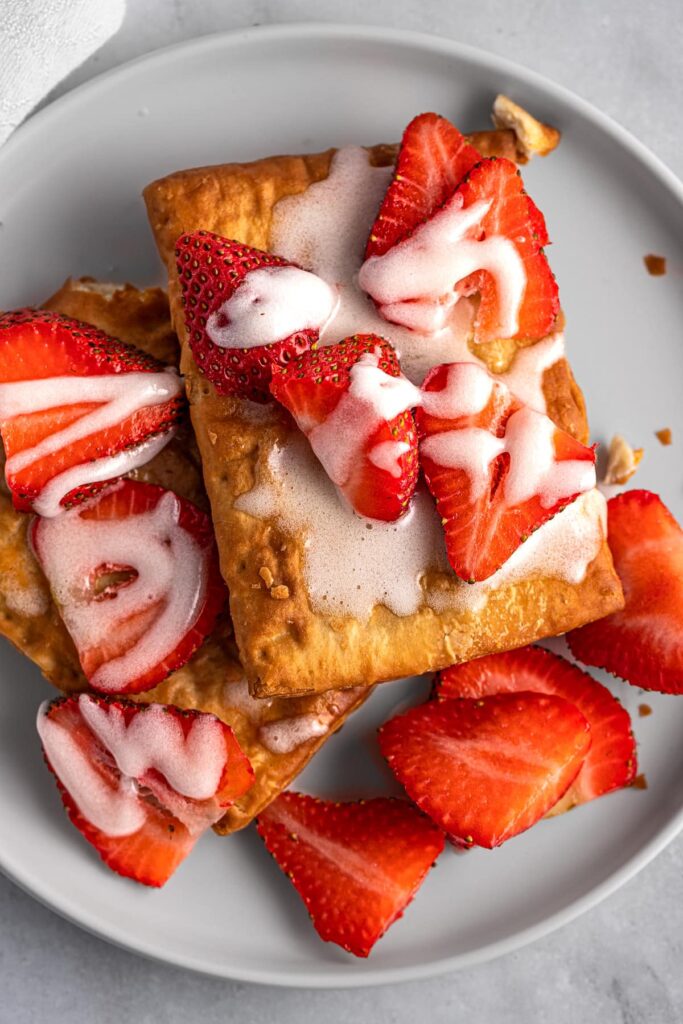 This easy air fryer toaster strudel takes 9 minutes to make! Crispy, golden brown and perfectly flaky on the outside. Soft and gooey on the inside. Use your favorite frozen toaster strudel flavor to make a quick & tasty breakfast.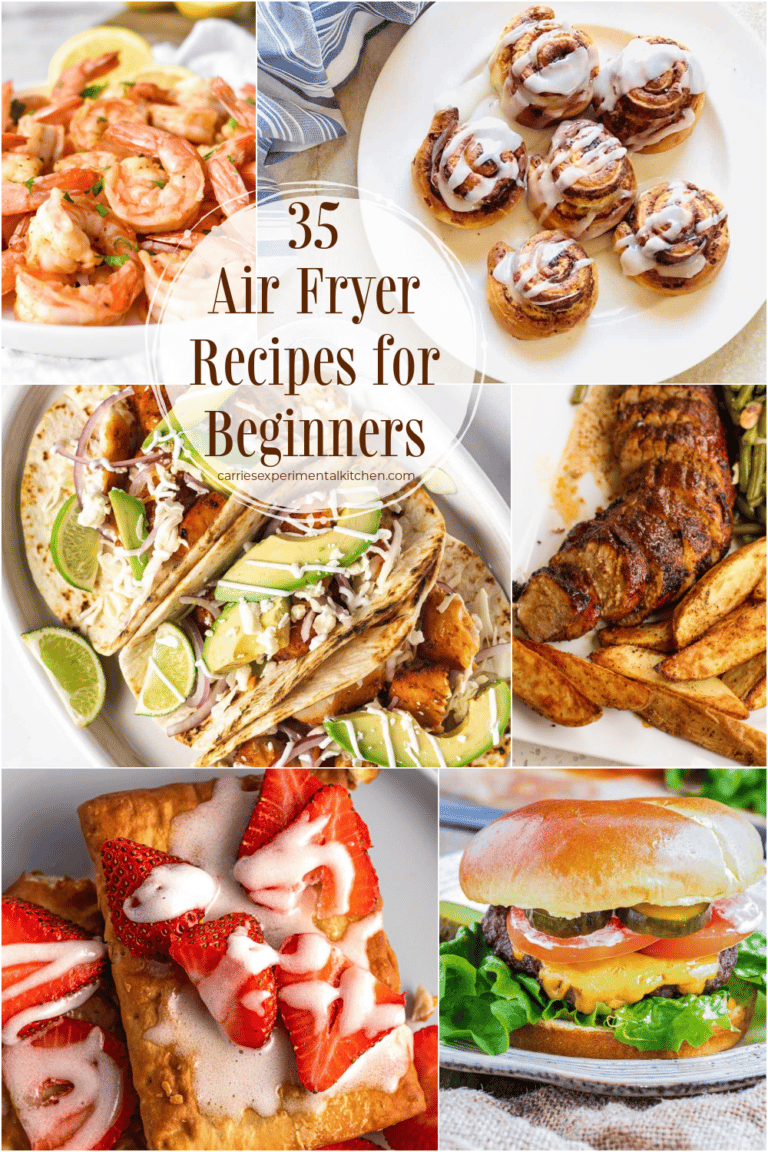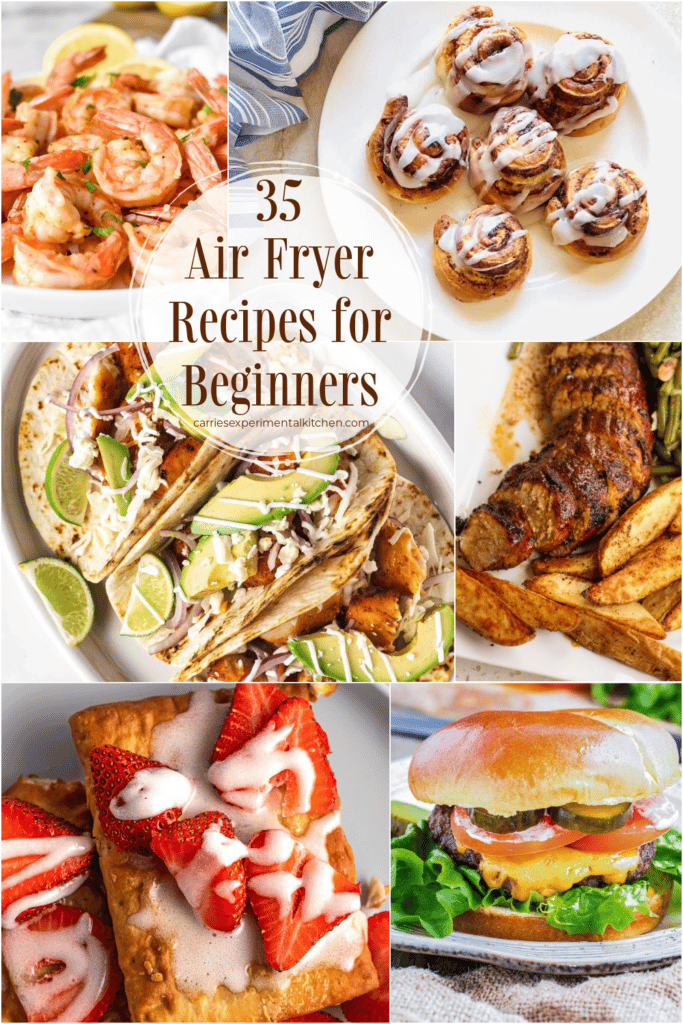 CONNECT WITH ME ON SOCIAL MEDIA