Getting dinner on the table is hard enough without having the added duties of home schooling or working from home. That's why using store bought rotisserie chicken can cut your meal planning time in half.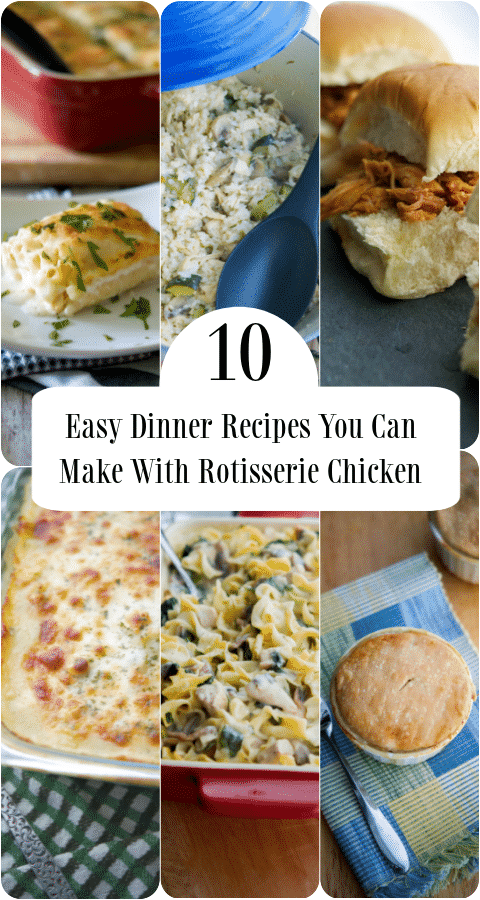 All of the recipes below used precooked chicken whether it was leftover roasted or grilled; however, rotisserie chicken can be swapped out for all. ~Enjoy!
Here are 10 Easy Dinner Recipes You Can Make With Rotisserie Chicken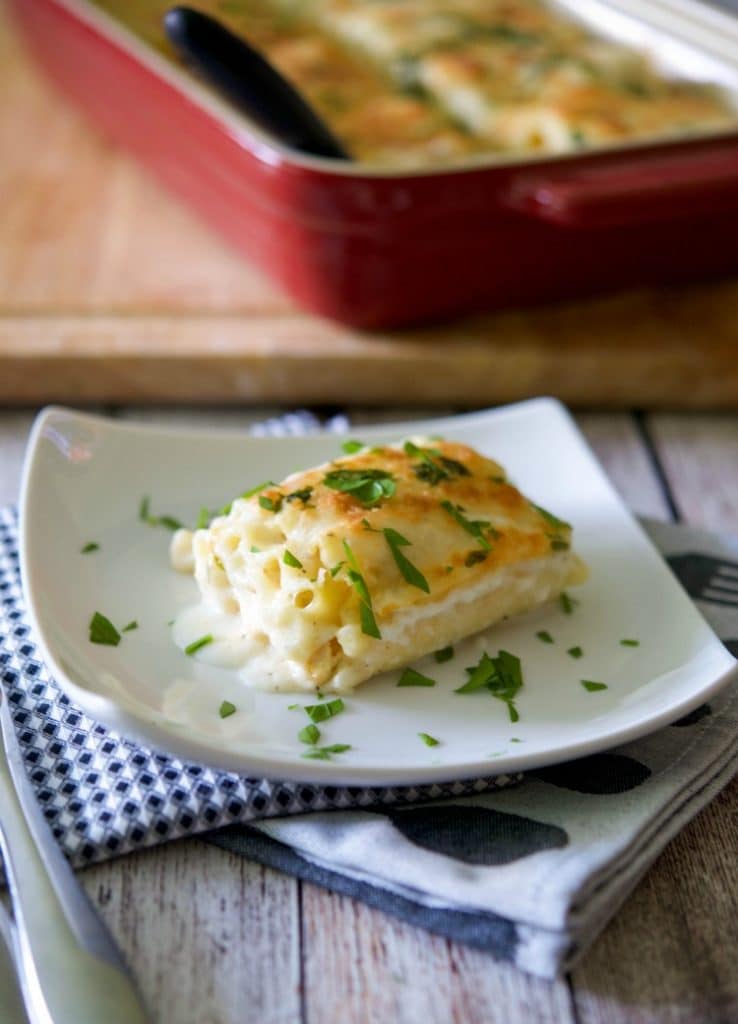 Buffalo Chicken Lasagna Roll Ups made with a filling similar to Buffalo chicken wings are made with cooked chicken, ricotta cheese, cream cheese, shredded Mozzarella cheese, Ranch dressing, parsley and hot sauce; then topped with a simple cream sauce.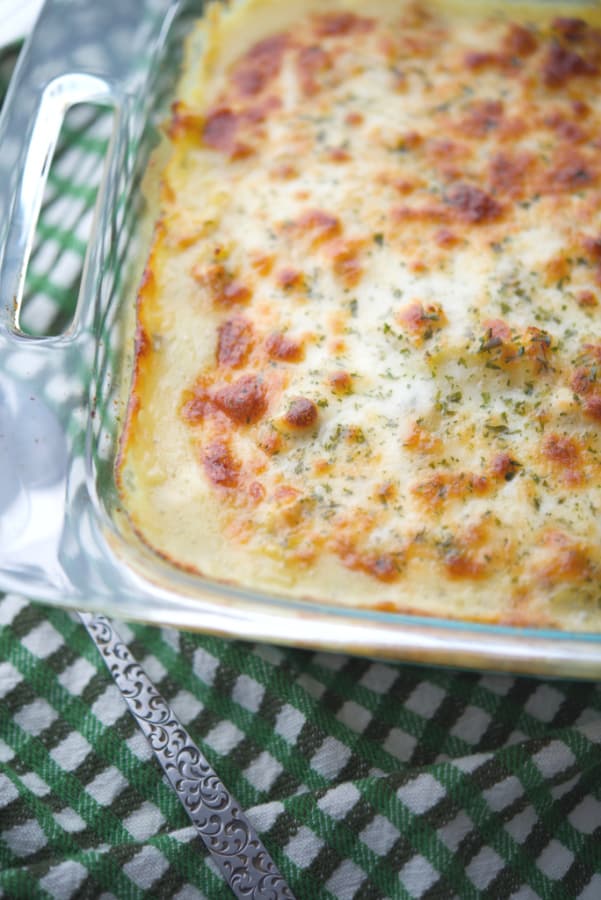 This short cut recipe Chicken Pesto Spaghetti Squash is made with precooked chicken and microwaved spaghetti squash. The entire mea can be ready in 30 minutes for a quick, delicious weeknight dinner!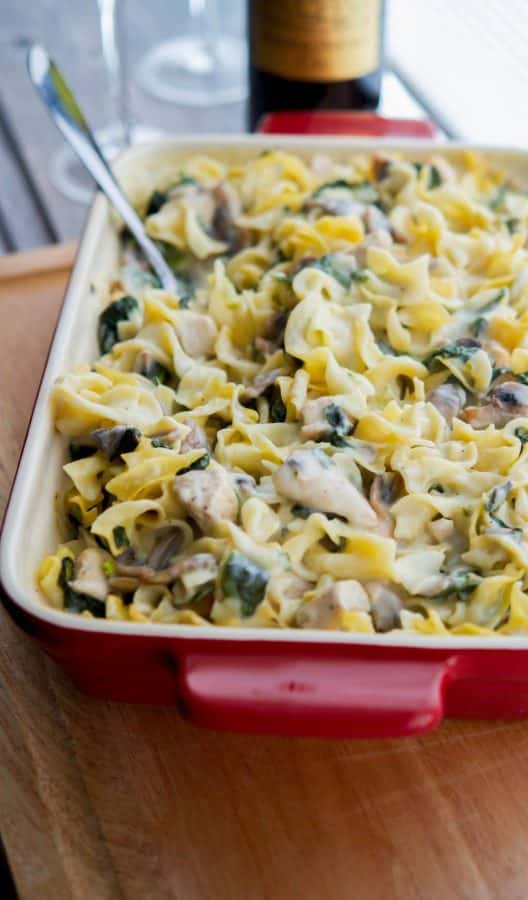 This creamy Chicken, Spinach & Mushroom Casserole makes for the perfect weeknight meal because it can be prepared ahead of time and reheated for those busy weeknights. Plus, you can freeze, defrost and reheat since it makes enough to serve 6-8pp.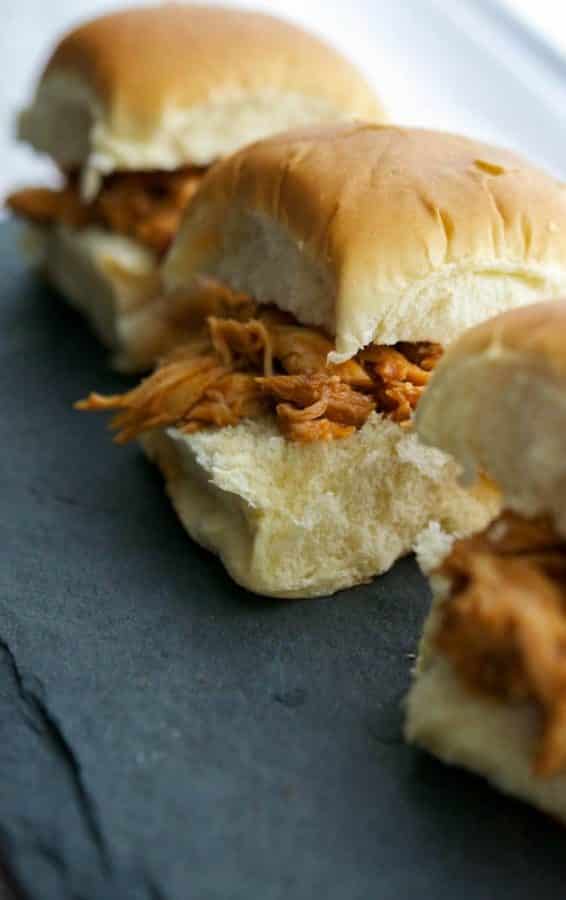 This recipe for BBQ Chicken Sliders was a hit one night when I was in and out of the house all day. All you need is precooked chicken, your favorite bbq sauce and slider rolls. I allowed it to simmer all day on low and dinner was ready when we were!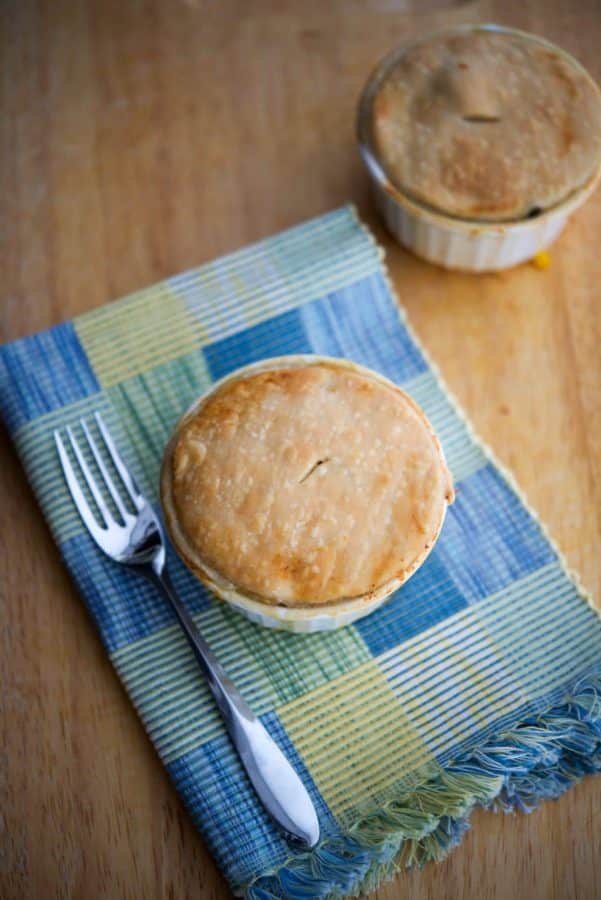 You can make Chicken Pot Pie in individual portions like I did here or in a pie plate using the same ingredients. It's loaded with vegetables in a creamy sauce and is totally delicious!
VISIT THE

RECIPE INDEX

TO SEARCH FOR MORE RECIPES BY CATEGORY.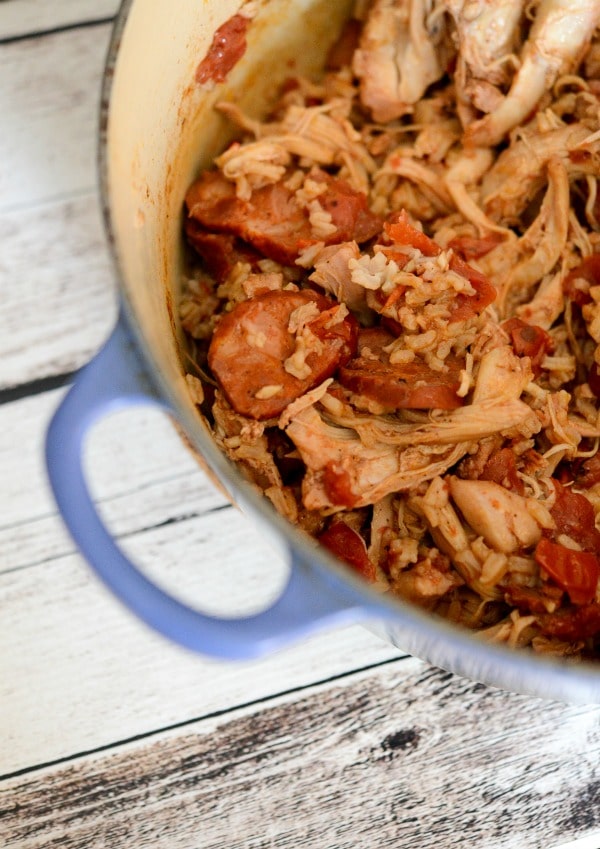 This recipe for Portuguese Chicken & Chourico Jambalaya is made with boneless, skinless chicken thighs, smoked chourico sausage, fire roasted tomatoes and long grain rice in a Dutch oven. Substitute precooked rotisserie chicken and add it to the end for a quicker preparation.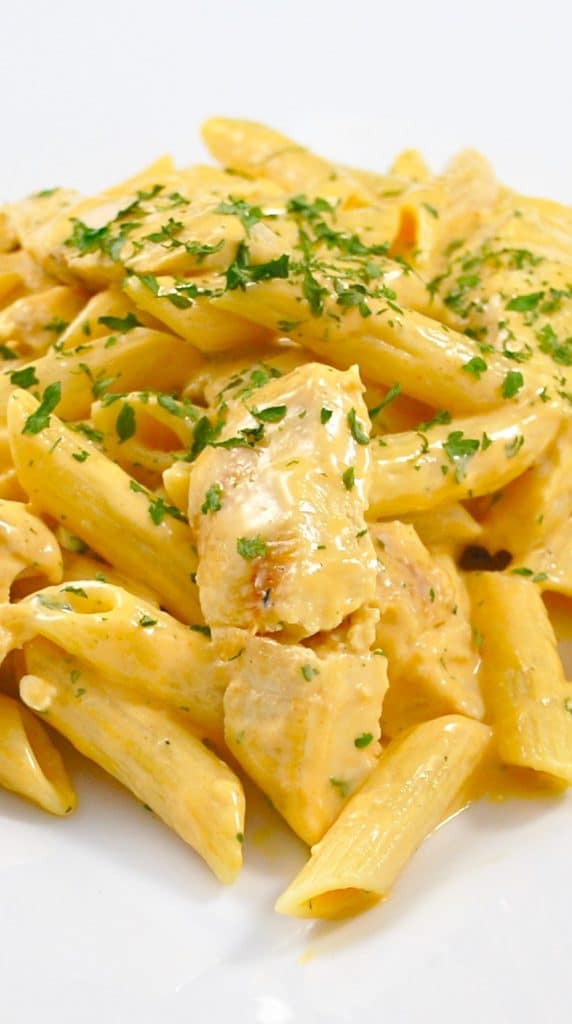 To make this Grilled Chicken Buffalo Pasta all you need are four ingredients: pasta, Buffalo Wing Sauce, Bleu Cheese Dressing and precooked chicken.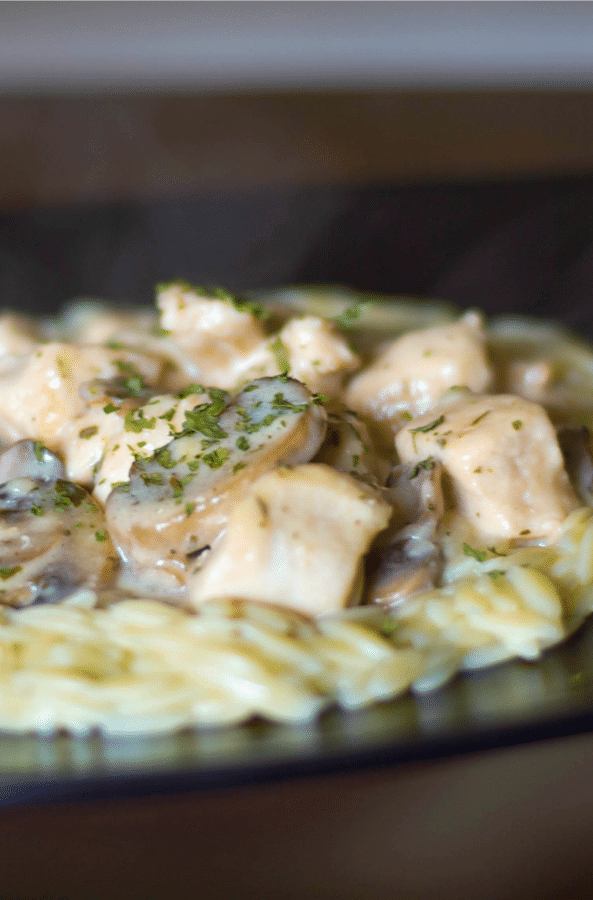 This healthier version of Chicken Stroganoff is made with boneless chicken breasts (substitute store bought chicken), mushrooms and reduced fat sour cream. Dinner is ready in 30 minutes!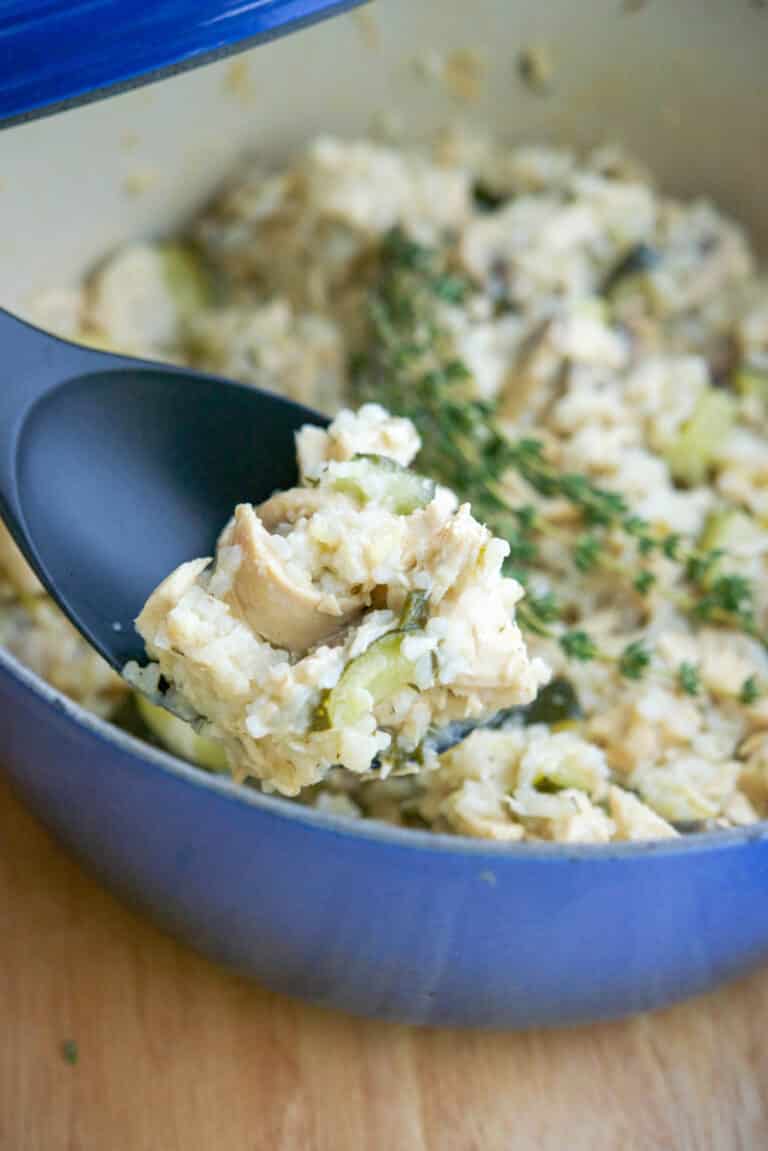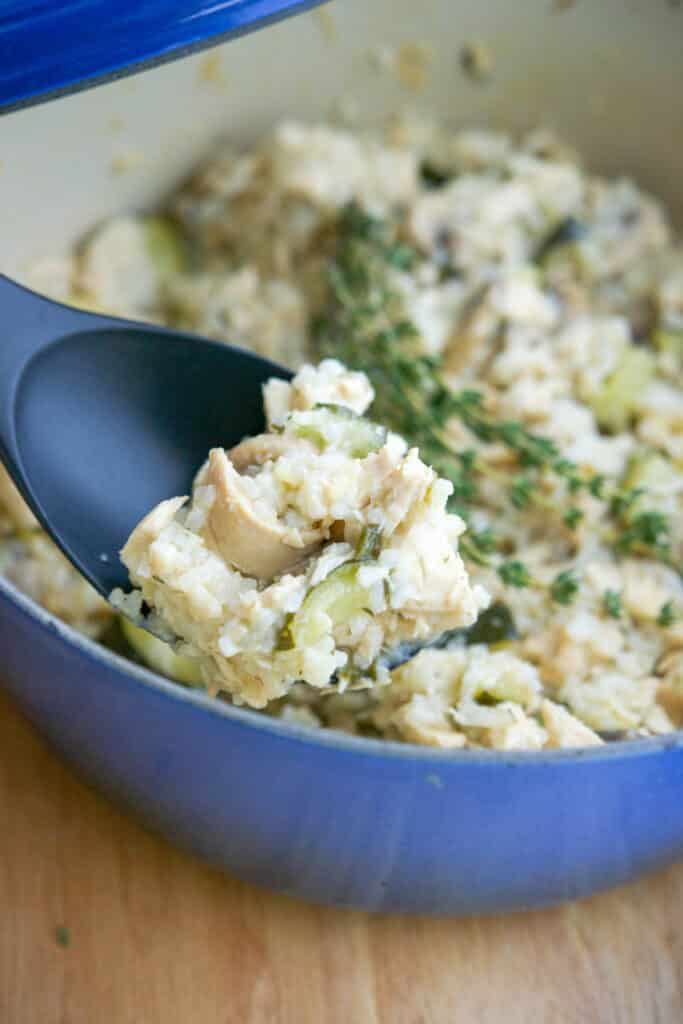 This Chicken and Rice with Zucchini made with leftover chicken, zucchini, mushrooms and garlic; then combined with rice makes this a tasty one pot meal.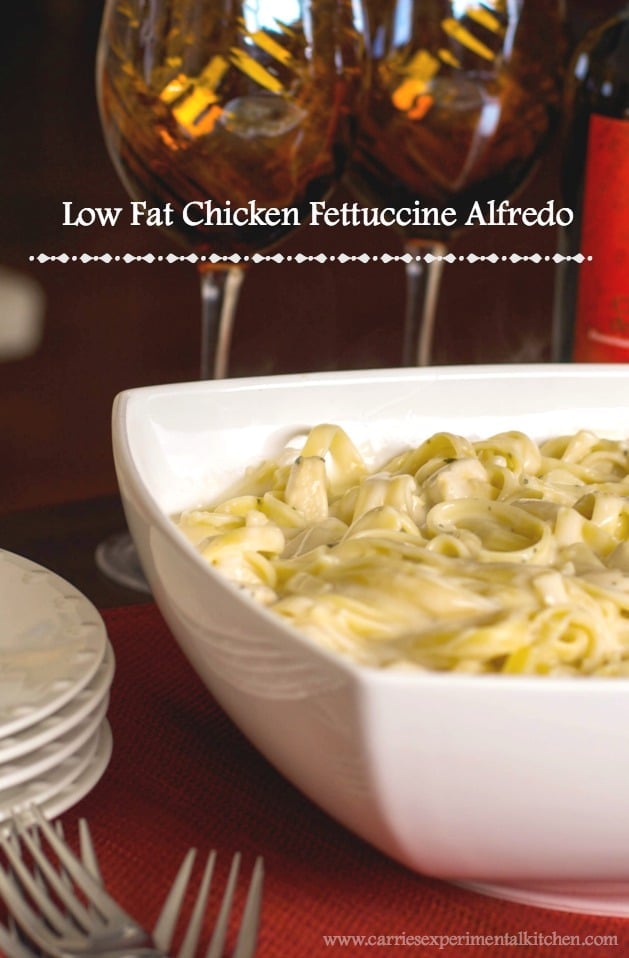 Try making one of your favorite meals a little healthier, without losing the flavor with this low fat Chicken Fettuccine Alfredo.
CONNECT WITH ME ON SOCIAL MEDIA