Thanksgiving and turkey go hand in hand. Here are 22 recipes you can make this Thanksgiving to complete your holiday celebrations!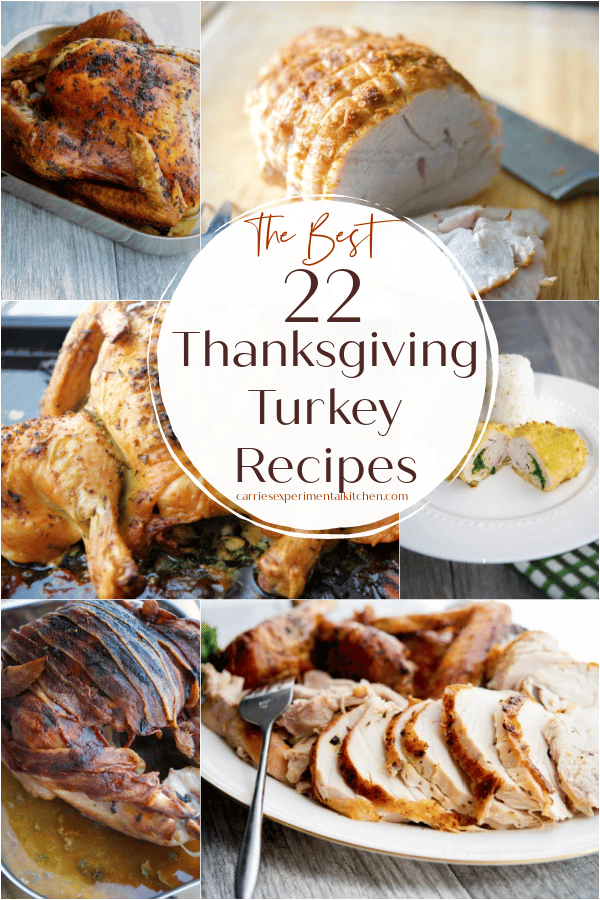 *This post may contain affiliate links.
Turkey is the star of the Thanksgiving show, but I get it. Not everyone loves turkey. My own daughter hates it; though she'll eat chicken.
Turkey has a slightly more gamey taste, but we make so many side dishes like stuffing, vegetables and homemade cranberry sauce, that she doesn't even miss it!
Usually, I'll either make her a cornish game hen or a small roaster chicken just so she has a little protein. Every recipe you can make with chicken, can be made with turkey as well.
The recipes are interchangeable, just the length of time will be increased due to the size. Speaking of size, a whole turkey is huge; especially if you're only feeding 2-4 people.
That's why any of these recipes will work whether you make a whole roasted turkey, a whole roasted chicken or even boneless cutlets!
In this post, you'll find recipes for:
Whole Roasted Turkey
Whole Boneless Turkey Breast
Whole Roasted Chicken
Spatchcock
Cornish Hen
Boneless Cutlets
For more ideas, you can visit the turkey or chicken categories under our Recipe Index!
Thanksgiving Punch List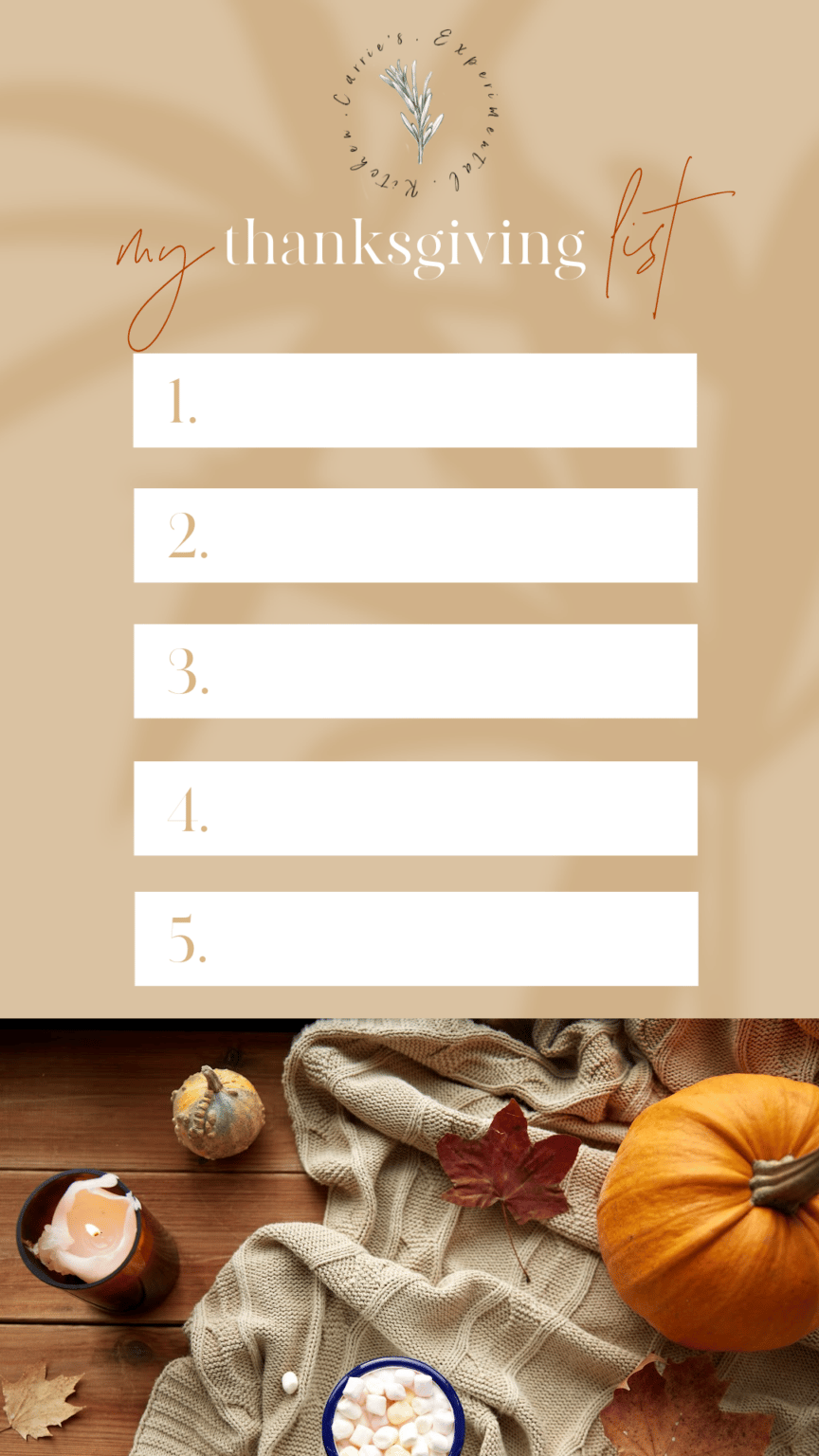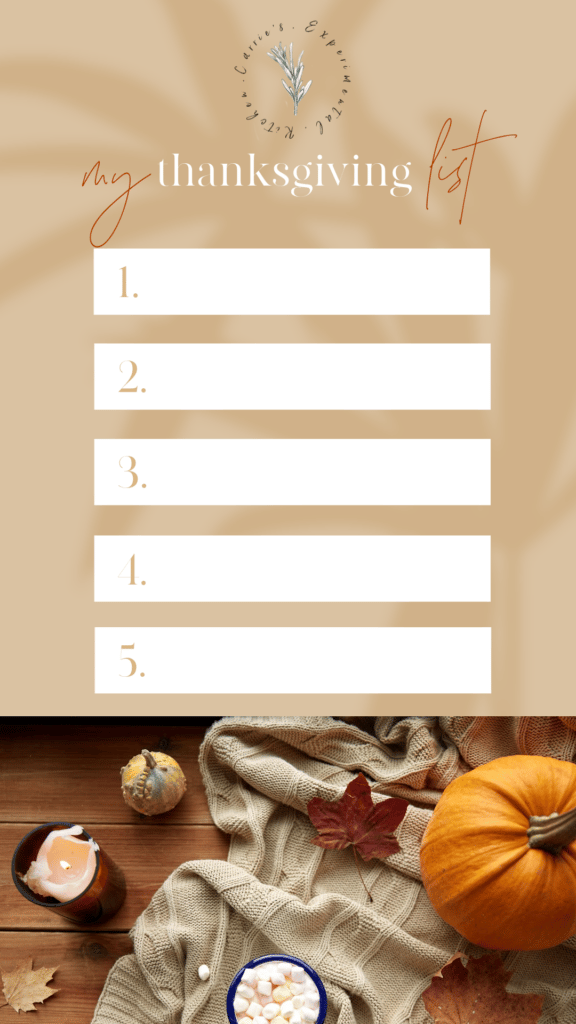 Before you find a turkey recipe you want to try, I suggest reading How to Roast a Thanksgiving Turkey.
This post includes everything you need to know about preparing a Thanksgiving turkey including:
What size turkey to purchase
How to thaw a frozen turkey
A simple recipe
Cooking times
Carving the turkey
How to make gravy from pan drippings
Helpful tips leading up to the main event.
Suggested Equipment
If you're going to roast whole turkey, you're going to need some supplies. Here are some suggested kitchen items:
The Best 22 Thanksgiving Turkey Recipes
Whole Roasted Turkey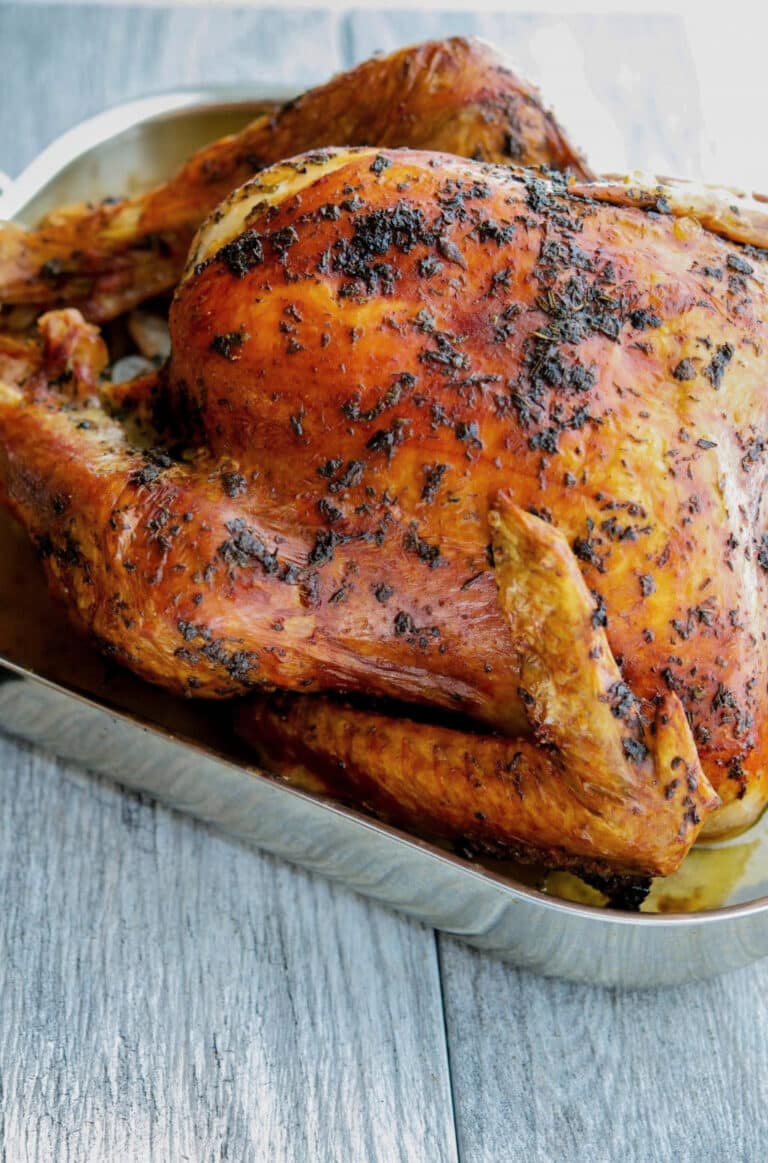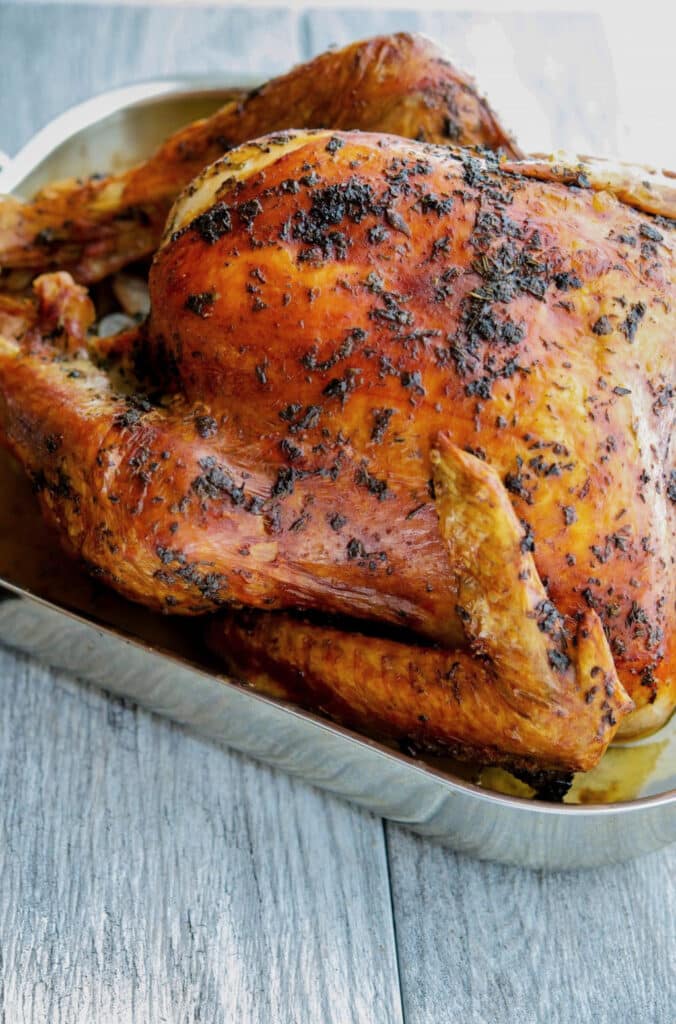 Whole turkey basted with melted butter and fresh herbs like parsley, oregano and rosemary.
Maple Bacon Roasted Thanksgiving Turkey
Whole turkey drizzled with maple syrup and fresh chopped sage; then covered in bacon and roasted until golden brown.
Whole Boneless Turkey Breast
Boneless turkey breast roasts are great if you only eat white meat. They're usually between 2-4 pounds and leftovers are great in pot pies or casseroles.
Rotisserie Style Boneless Turkey Breast
Boneless turkey breast seasoned with rotisserie seasonings including paprika, thyme, garlic and onion powder, salt, white and cayenne pepper.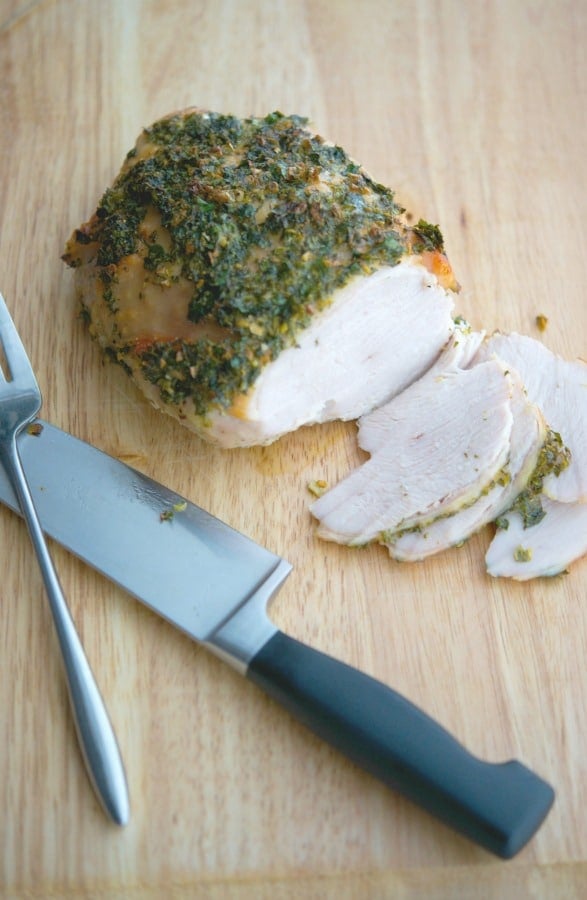 Gremolata Roasted Turkey Breast
With meals like this Gremolata Roasted Turkey Breast made with fresh parsley, lemon and garlic; you can transform any roast into a family favorite.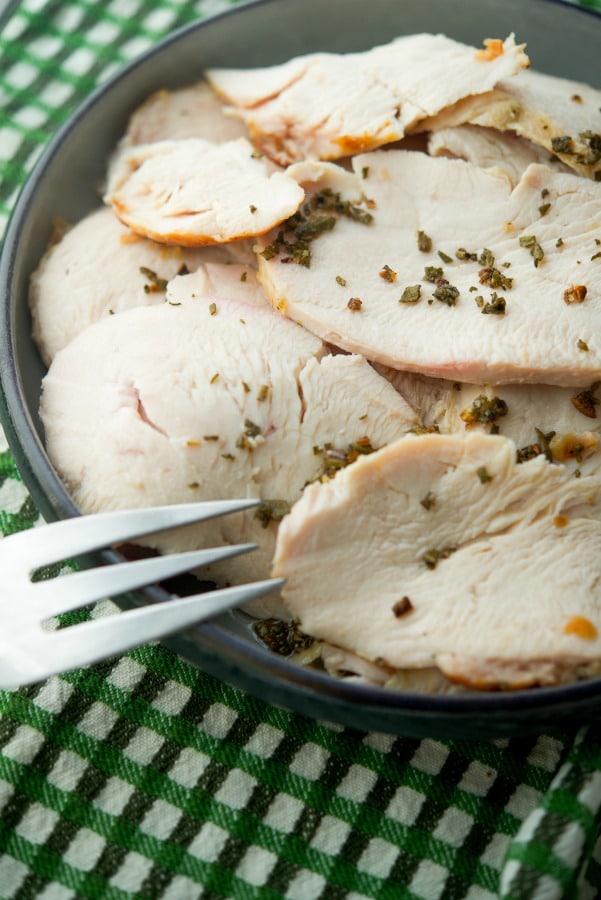 Garlic and Sage Roasted Turkey Breast
Boneless turkey breast topped with fresh sage and garlic; then roasted until juicy and golden brown.
VISIT THE

RECIPE INDEX

TO SEARCH FOR MORE RECIPES BY CATEGORY.
Whole Roasted Chicken
A whole chicken is approximately 4 pounds and will feed 4-6 people.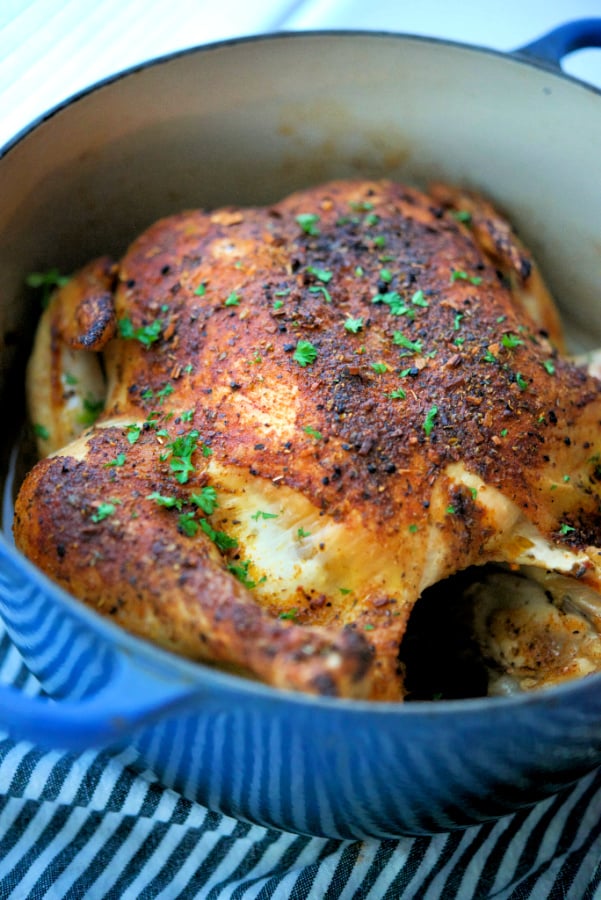 This whole roasted Cajun Chicken is so flavorful made with only cajun seasoning and extra virgin olive oil.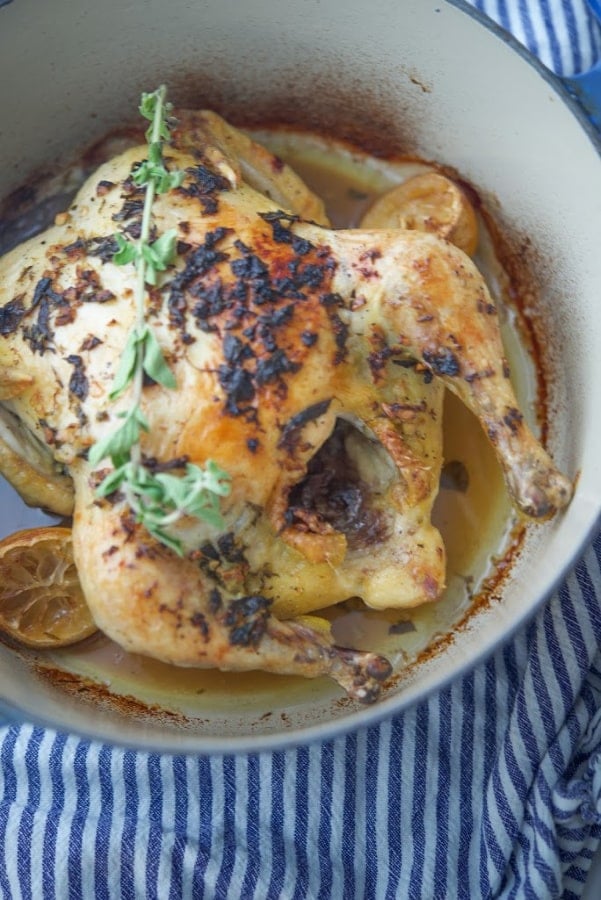 Whole roasted chicken topped with garlic, lemon zest, fresh oregano and extra virgin olive oil;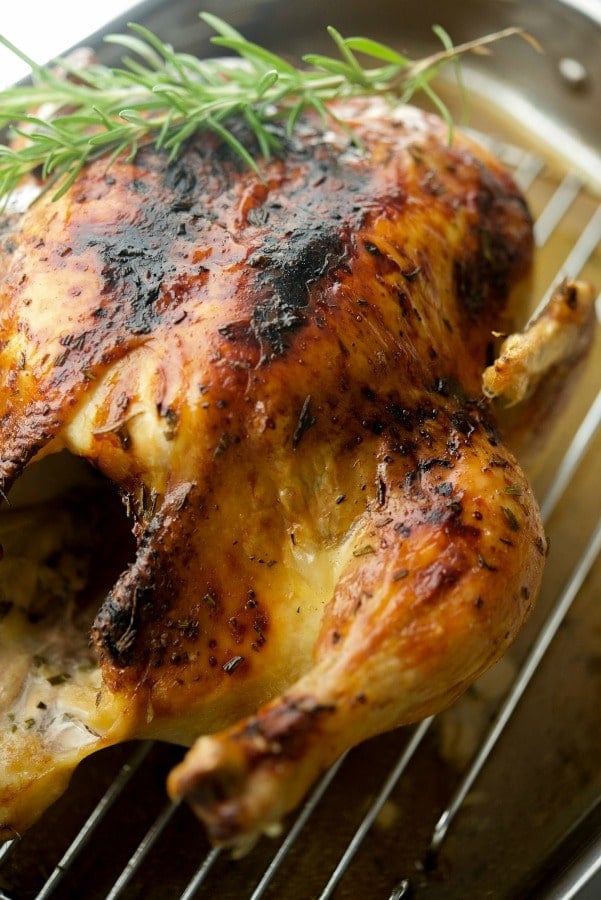 Whole chicken topped with a combination of maple syrup, balsamic vinegar, fresh rosemary and olive oil; then roasted until juicy and delicious.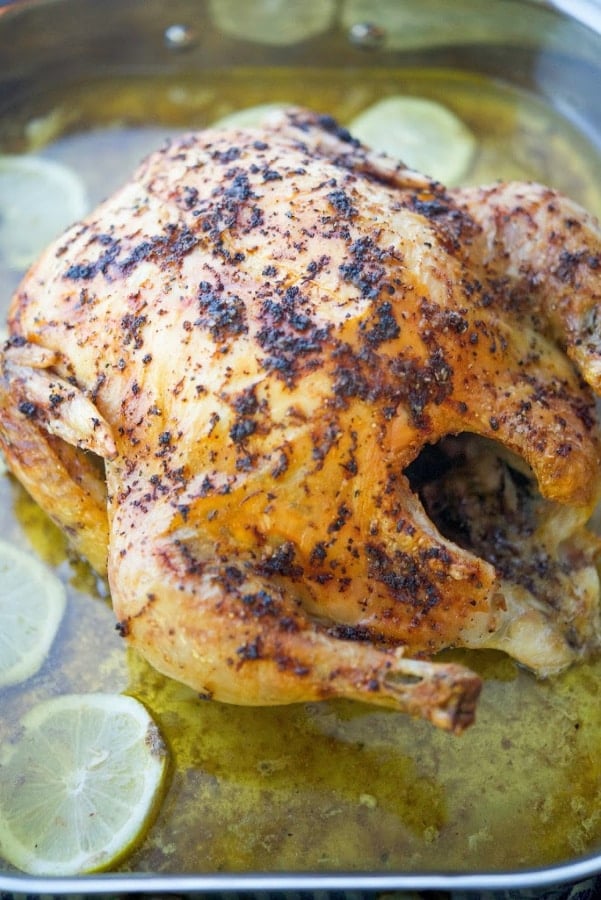 Lemon Pepper Whole Roasted Chicken using fresh lemon zest and cracked fresh black pepper is a deliciously easy recipe with a ton of flavor.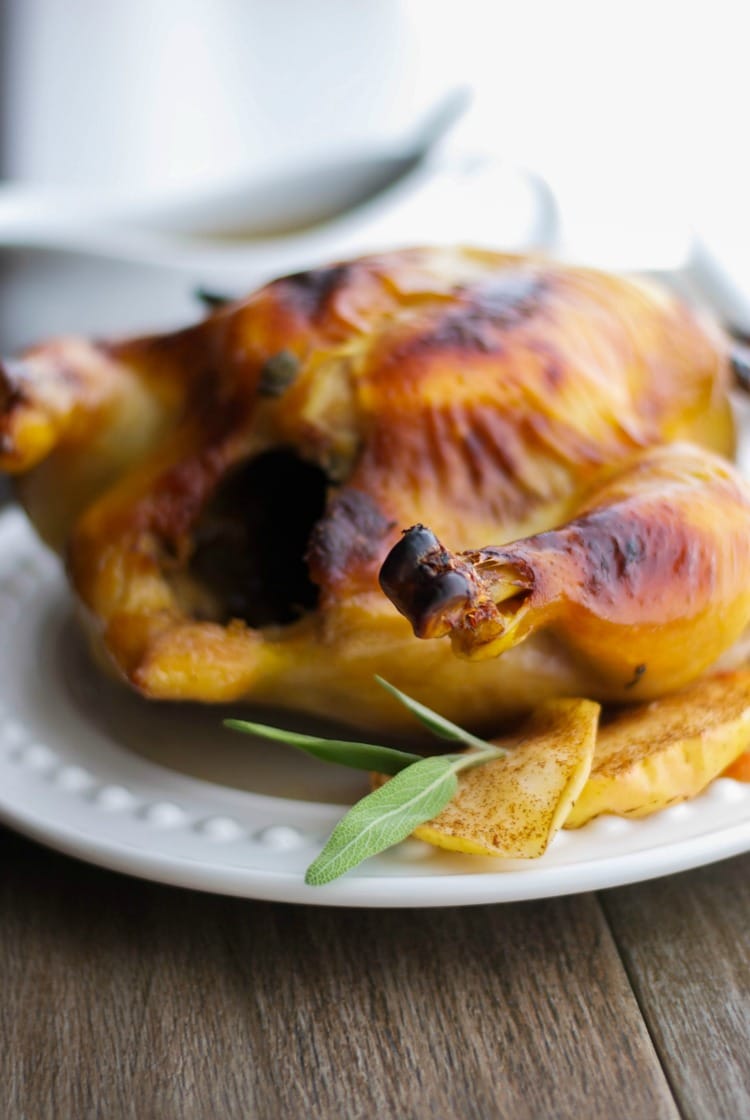 Apple Cider Brined Roasted Chicken with Pan Gravy made with a mixture of apple cider, water, brown sugar, Kosher salt and fresh sage.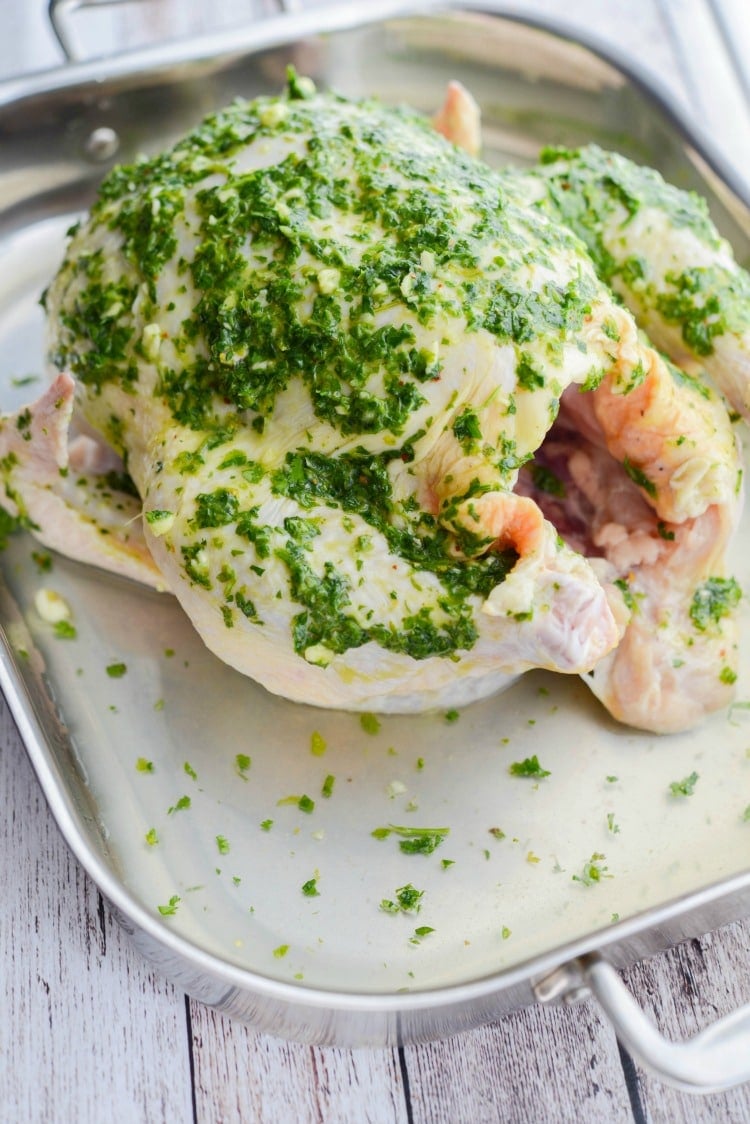 Chimichurri Whole Roasted Chicken made with a combination of fresh herbs, vinegar and oil adds a light flavor to this whole roasted chicken.
Spatchcock
Spatchcocking a chicken or turkey means to remove the backbone to allow it to lay flat when cooking. This method works well for oven roasting, pan cooking or grilling.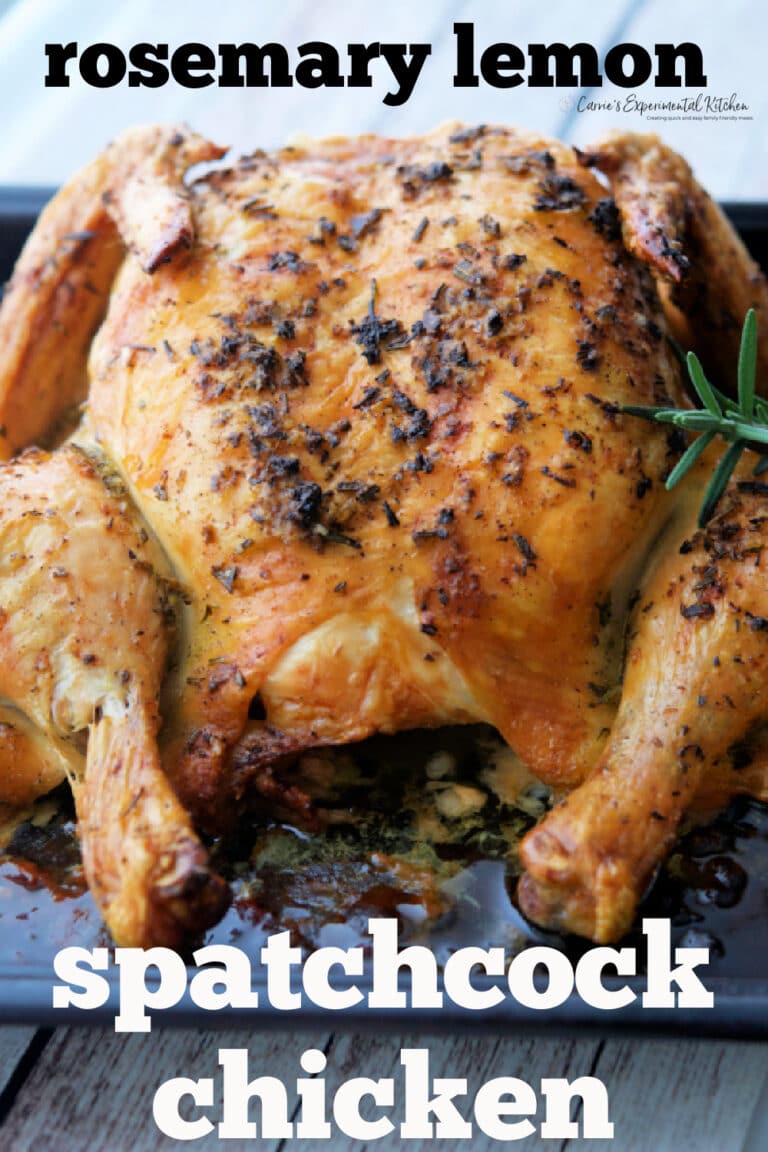 Rosemary Lemon Spatchcock Chicken
A combination of fresh rosemary, lemon zest, Kosher salt, black pepper and olive oil brushed on top of a whole chicken.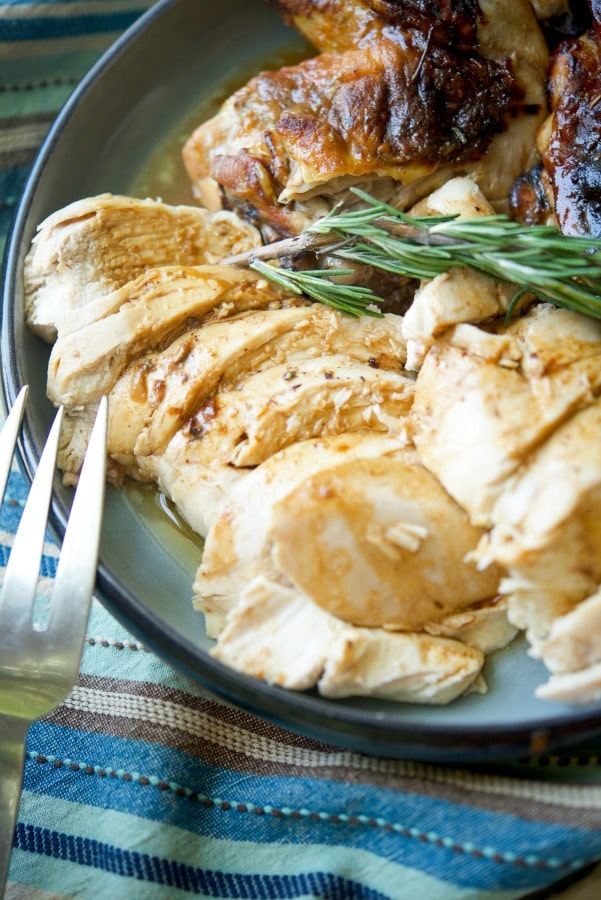 Spatchcock Honey Mustard Chicken
Whole chicken topped with a mixture of honey, Dijon, stone ground and spicy mustards.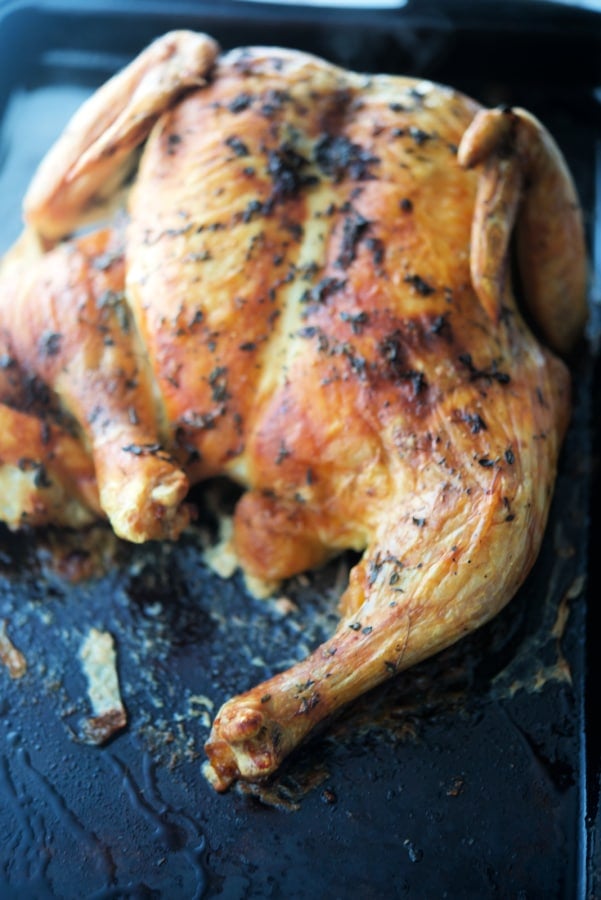 Butter and Thyme Spatchcock Roasted Chicken
This Spatchcock Whole Roasted Chicken brushed with melted butter and fresh thyme is a deliciously flavorful recipe that's simple to make.
SIGN UP FOR MY WEEKLY NEWSLETTER
AND RECEIVE
A FREE EBOOK!
Cornish Game Hen
A cornish game hen is a cross between two types of chicken and is served young and immature; which yields tender meat. They're small, usually only 2 pounds and feed 1-2 people.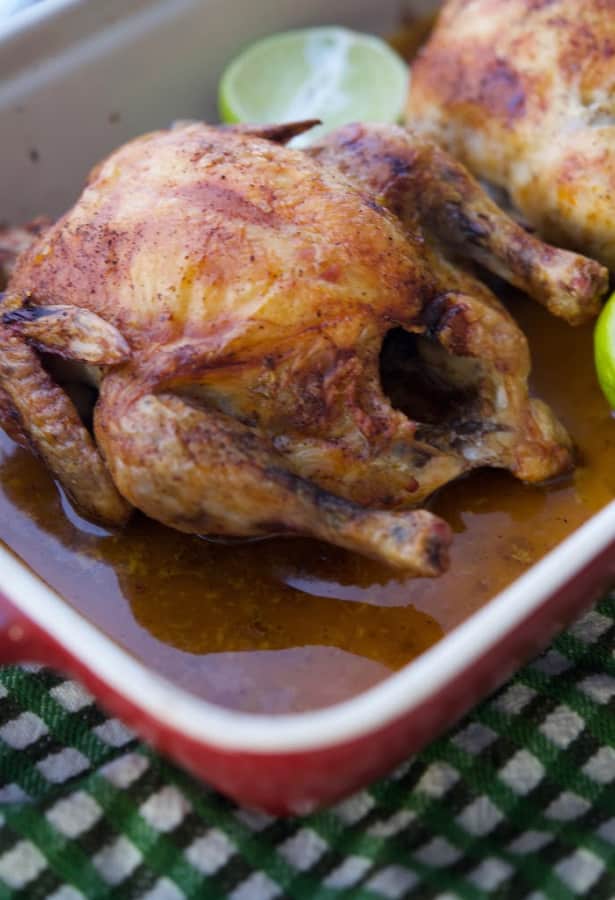 Chili Lime Roasted Cornish Hens
Cornish Game Hens seasoned with a rub of chili powder, Kosher salt, lime zest and juice and olive oil; then roasted until golden brown.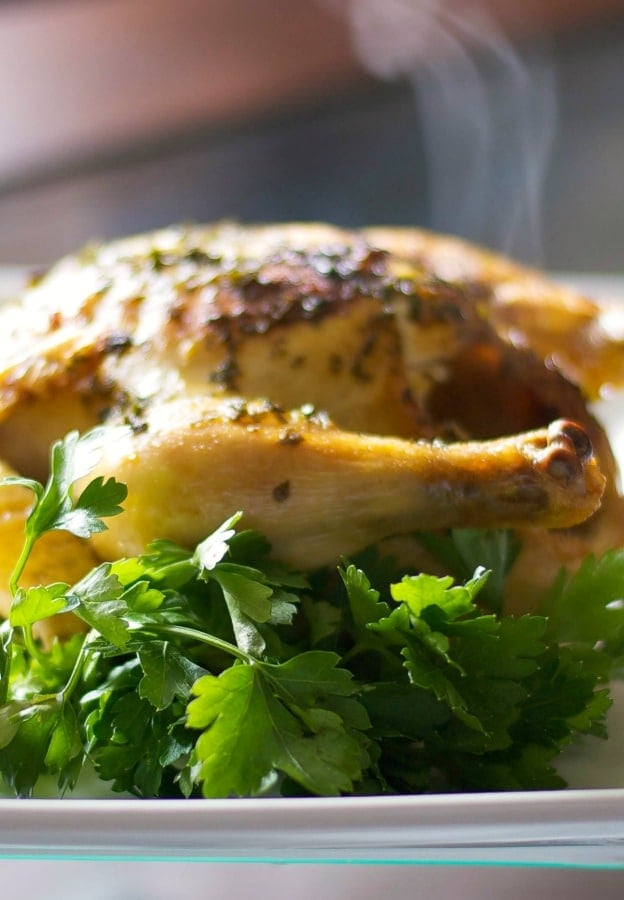 Cornish hens roasted with fresh squeezed lemon juice, garlic powder, Kosher salt and black pepper with a white wine pan gravy.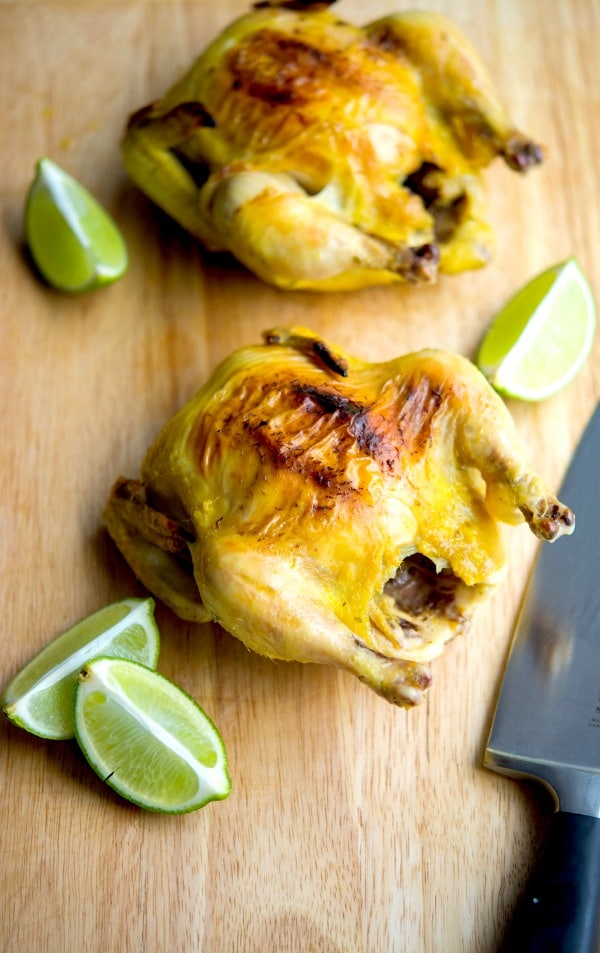 Tarragon and Lime Cornish Game Hens
Cornish game hens marinated in a brine of fresh tarragon and lime juice; then roasted until fall off the bone tender and juicy.
Boneless Cutlets
Boneless breasts are sliced thin into cutlets and are perfect for stuffing or roll ups.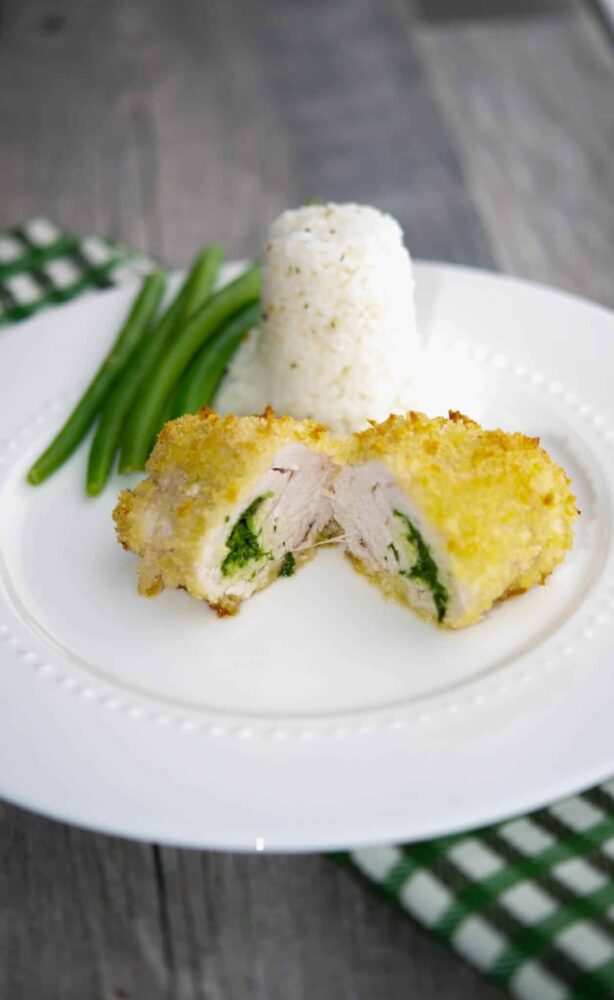 Turkey Kiev made with boneless turkey breast that's been stuffed with a mixture of butter, fresh tarragon, and parsley and coated with panko breadcrumbs.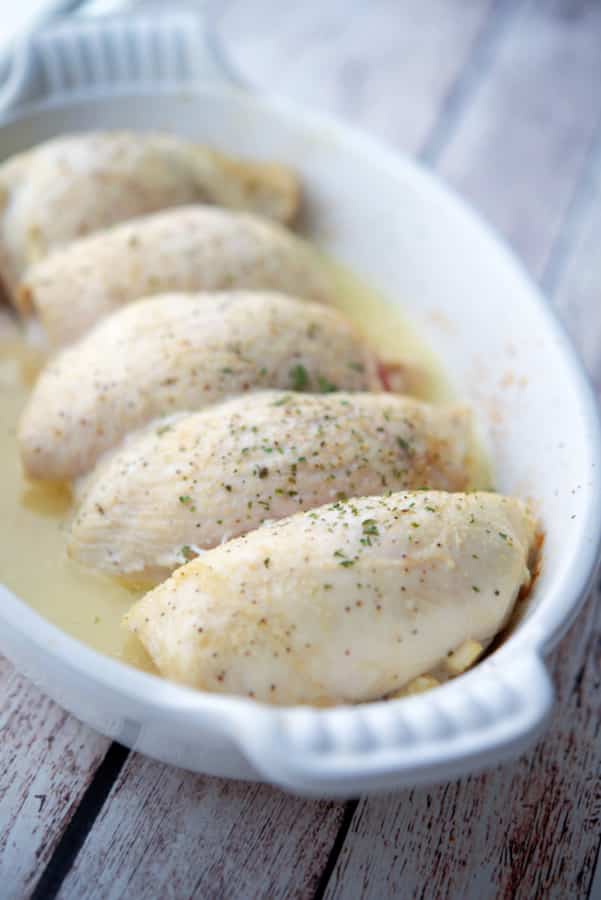 Thin sliced turkey cutlets stuffed with Italian prosciutto and fresh sage is quick and easy delicious, low carb meal.
Chicken Cordon Bleu is an easily prepared meal consisting of chicken (or turkey) stuffed with ham and Swiss cheese; then baked until golden brown.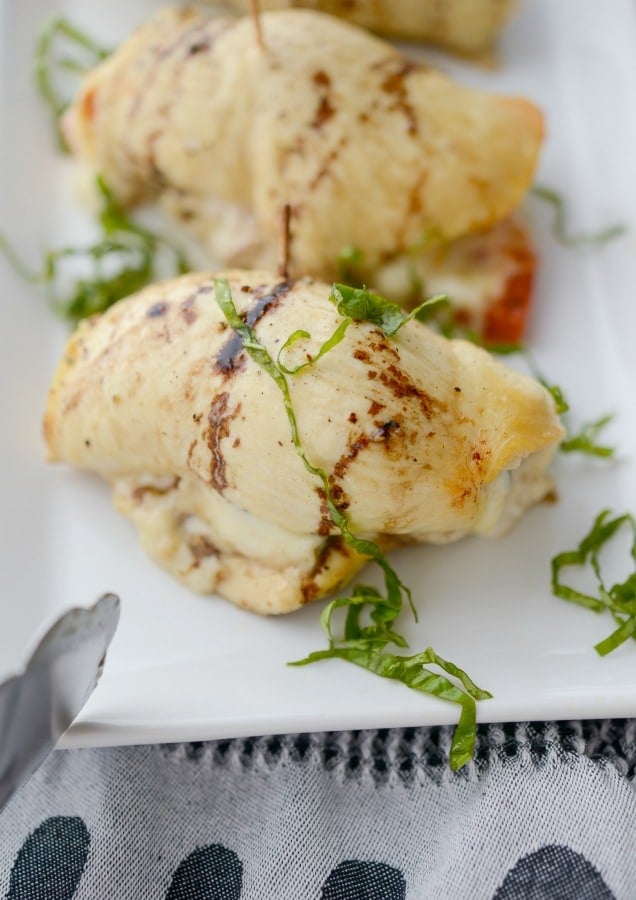 Caprese Stuffed Chicken Roll Ups
Caprese Stuffed Chicken Roll Ups made with fresh Mozzarella cheese, tomatoes and basil; then drizzled with aged balsamic vinegar.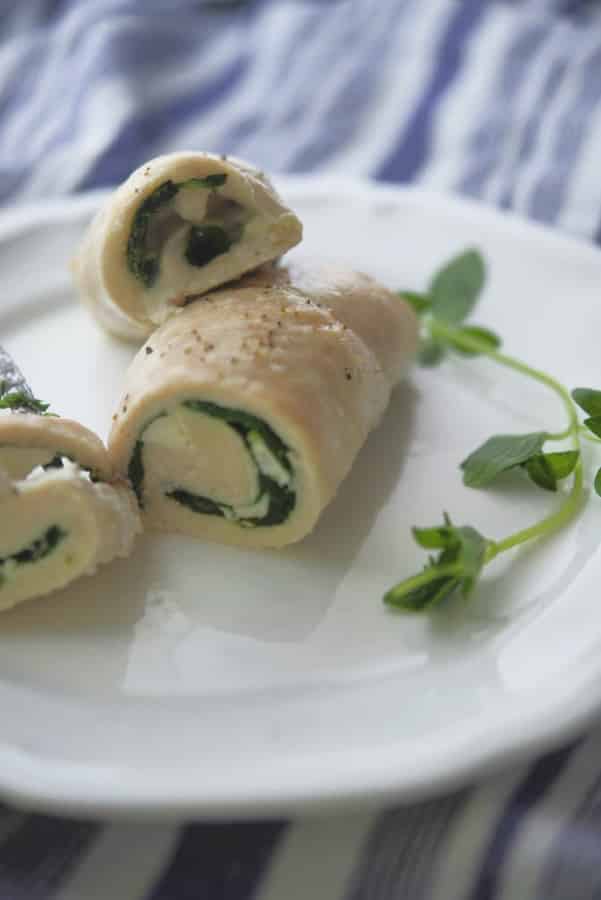 Greek Chicken Roll Ups made with boneless chicken breasts that have been stuffed with Feta cheese, spinach and fresh oregano.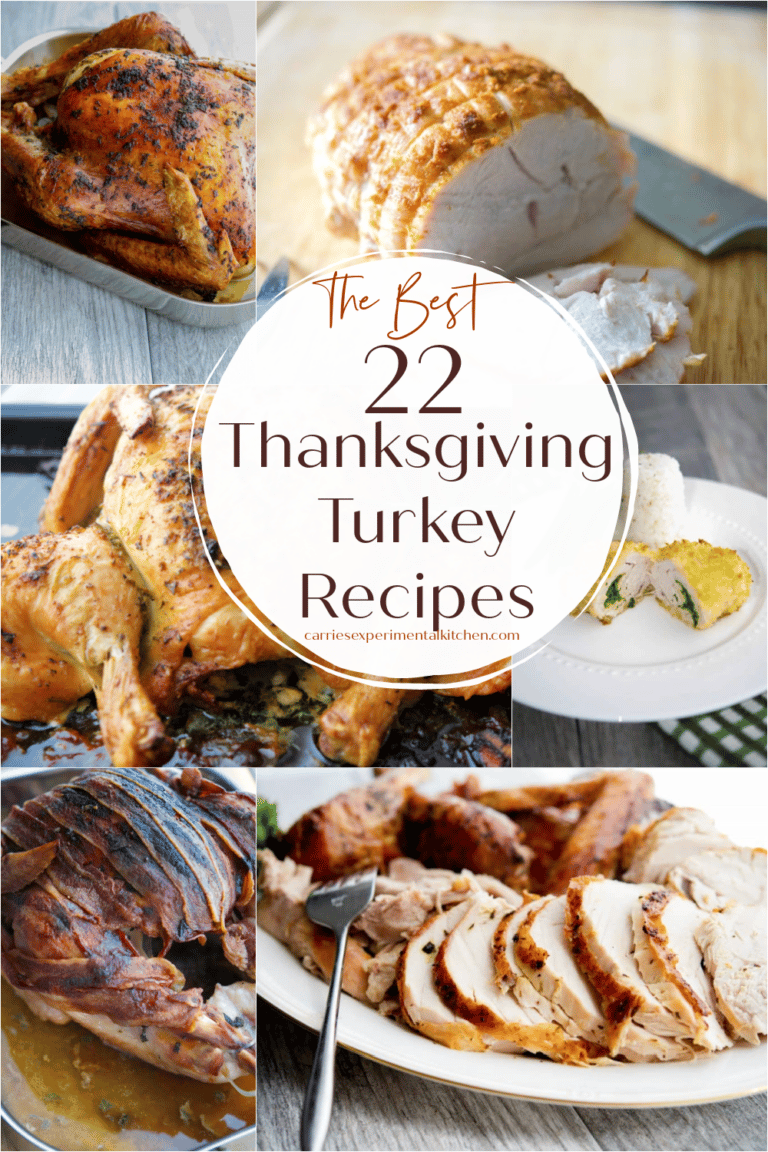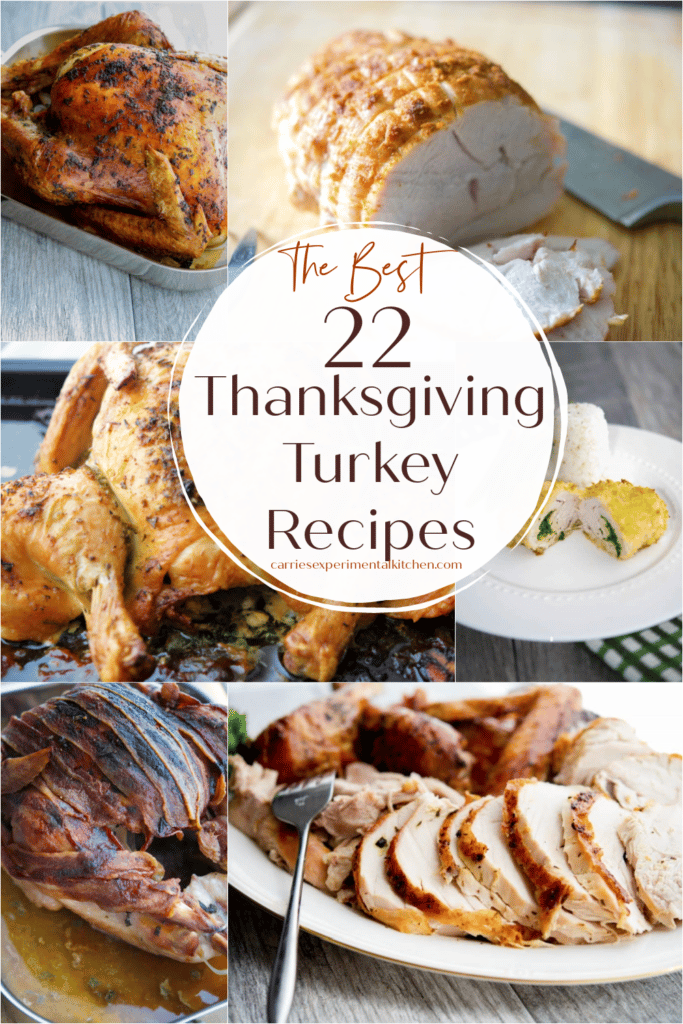 CONNECT WITH ME ON SOCIAL MEDIA