Get ready to indulge in the sweet taste of summer with these 17 delicious recipes made with fresh strawberries.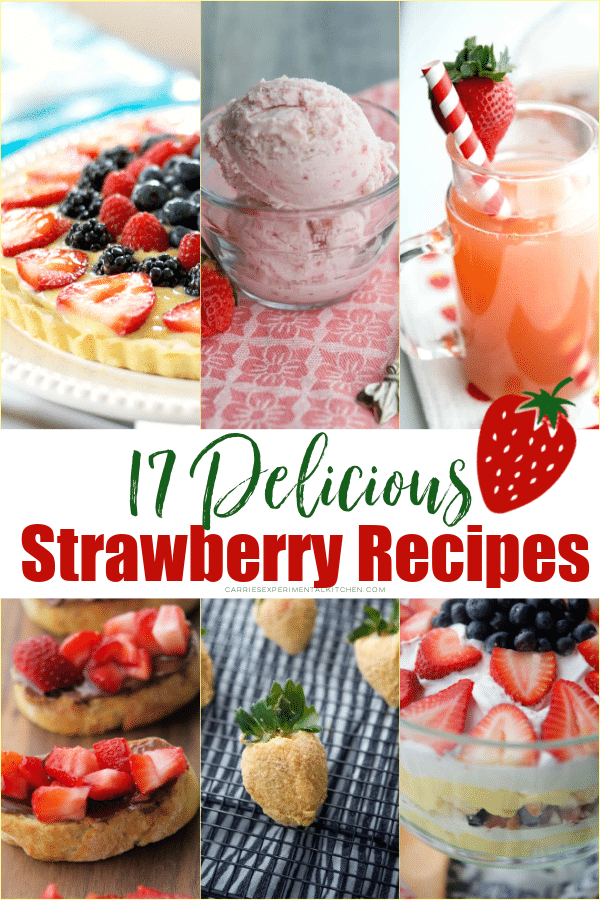 Fresh strawberries can be used in a variety of recipes including desserts, salads, smoothies and frozen treats. There's something for everyone to enjoy!
May is National Strawberry Month and what better way to celebrate than with 17 delicious recipes you can make with fresh strawberries.
17 Strawberry Recipes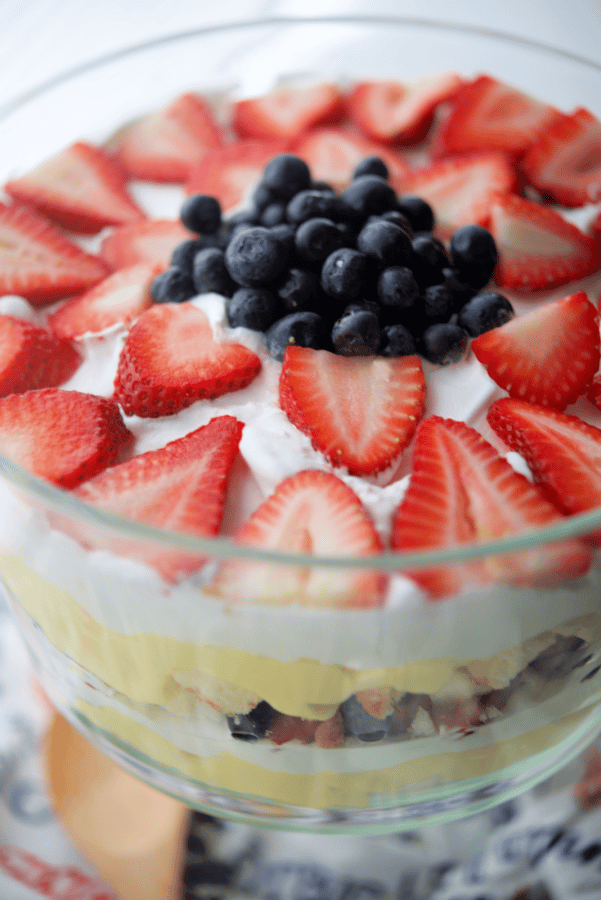 Patriotic Berry Trifle (No Bake)
This no bake Patriotic Berry Trifle made with butter poundcake, vanilla pudding, whipped topping, fresh strawberries and blueberries is perfect for those Summer holiday gatherings.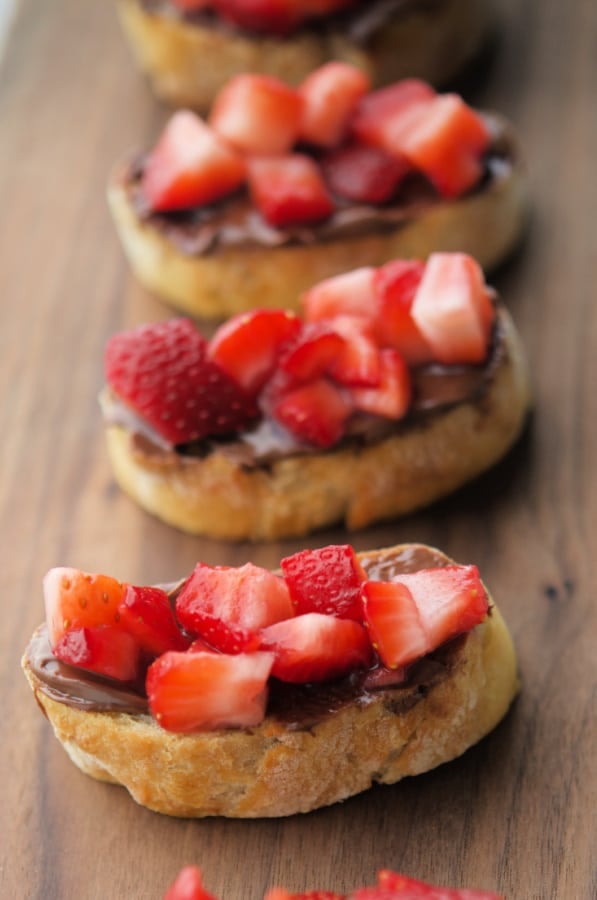 Satisfy your dessert cravings with a combination of sweet and savory with this delicious strawberry hazelnut crostini made with fresh strawberries and Nutella hazelnut spread.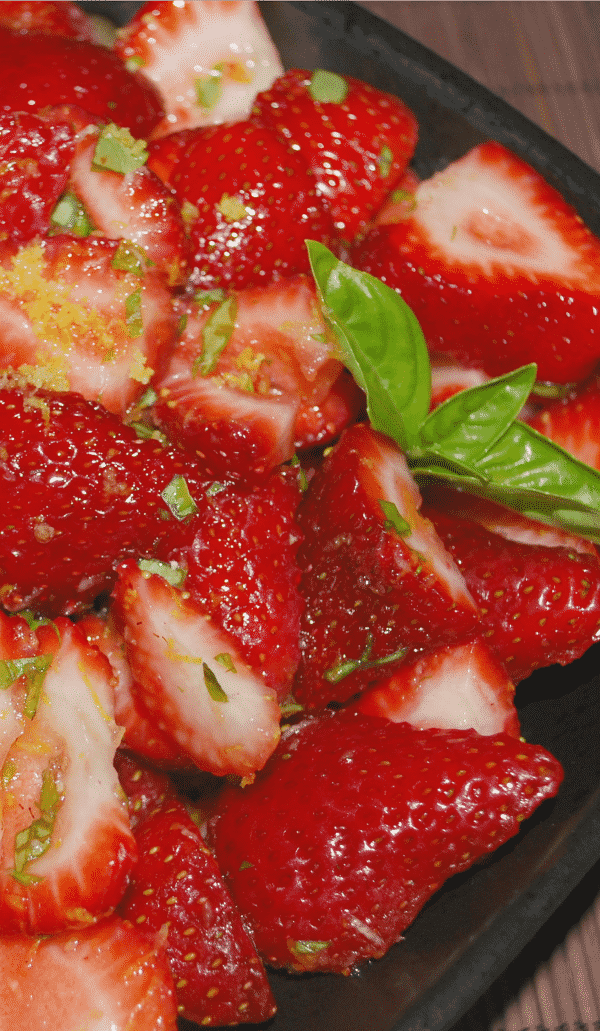 Limoncello Strawberries with Basil
Fresh strawberries and basil macerated with Italian Limoncello is a grown up, refreshing summertime dessert. Try adding this to your favorite ice cream!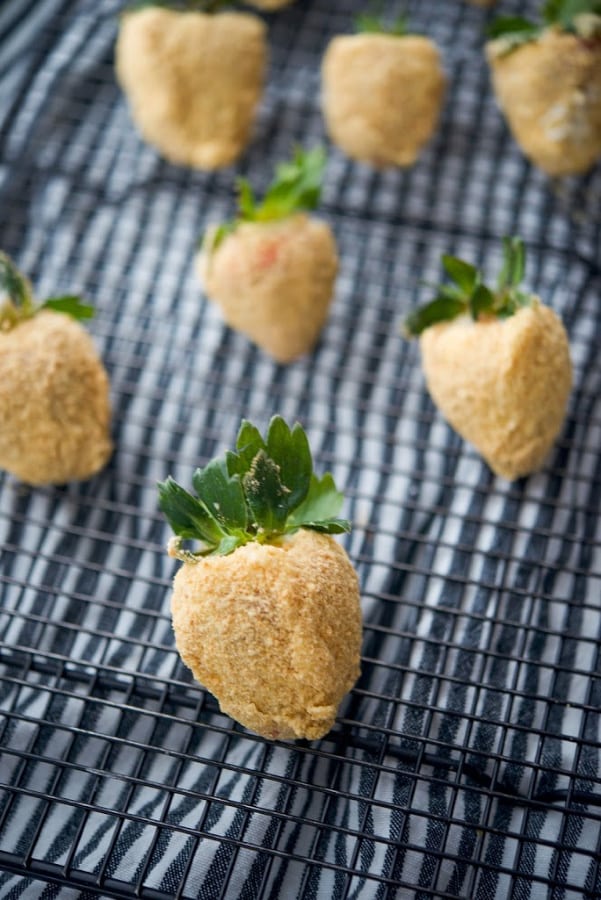 Cheesecake Coated Strawberries
Fresh strawberries coated with sweet cream cheese icing; then dipped in graham cracker crumbs make a tasty after school snack or holiday treat.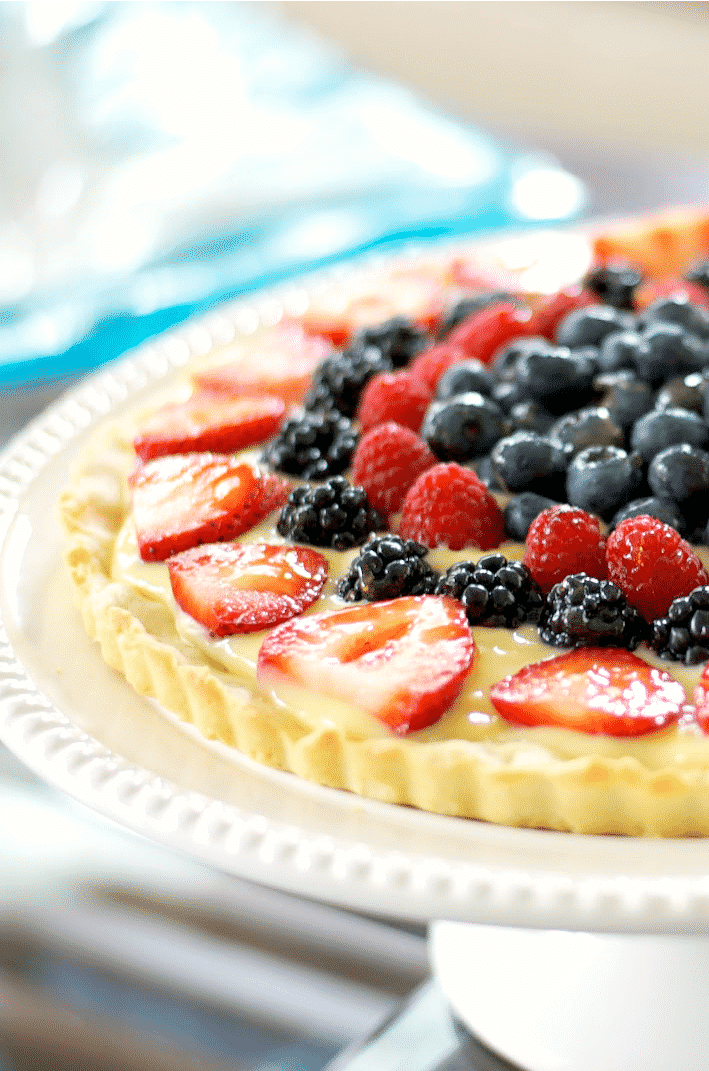 This Fresh Berry Tart made with vanilla pudding and fresh berries on a cookie crust is deliciously cool, refreshing and so easy to make.
VISIT THE

RECIPE INDEX

TO SEARCH FOR MORE RECIPES BY CATEGORY.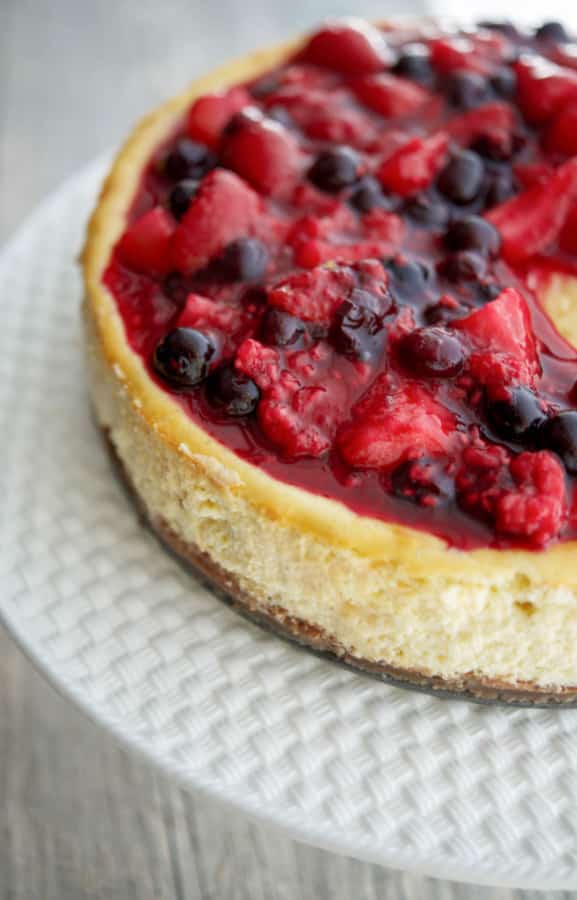 This Vanilla Bean Cheesecake made with cream cheese, Madagascar vanilla extract, vanilla beans, eggs, and sugar; then topped with a compote of fresh raspberries, strawberries and blueberries.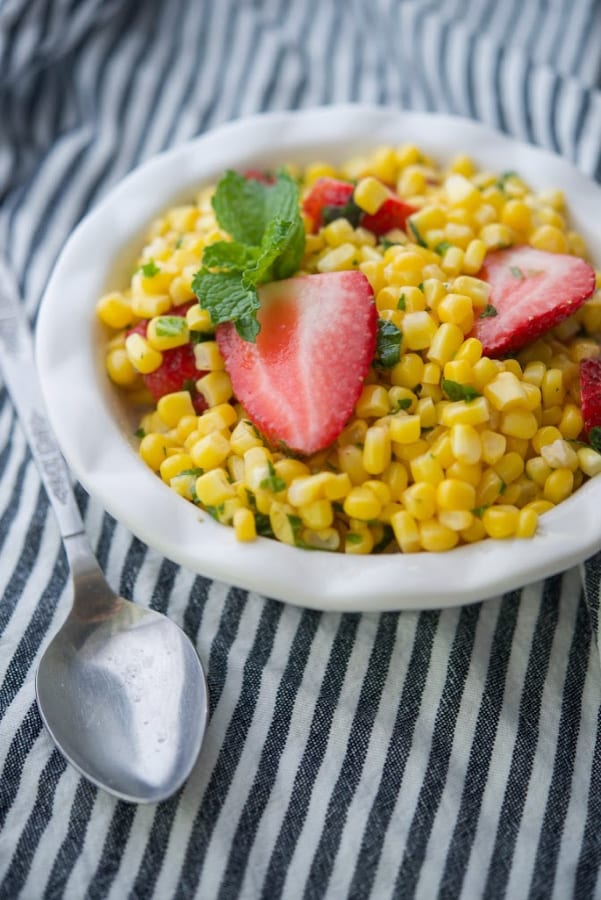 This salad made with corn kernels, ripe strawberries and fresh mint in a refreshingly light vinaigrette makes a tasty side dish for Summer gatherings.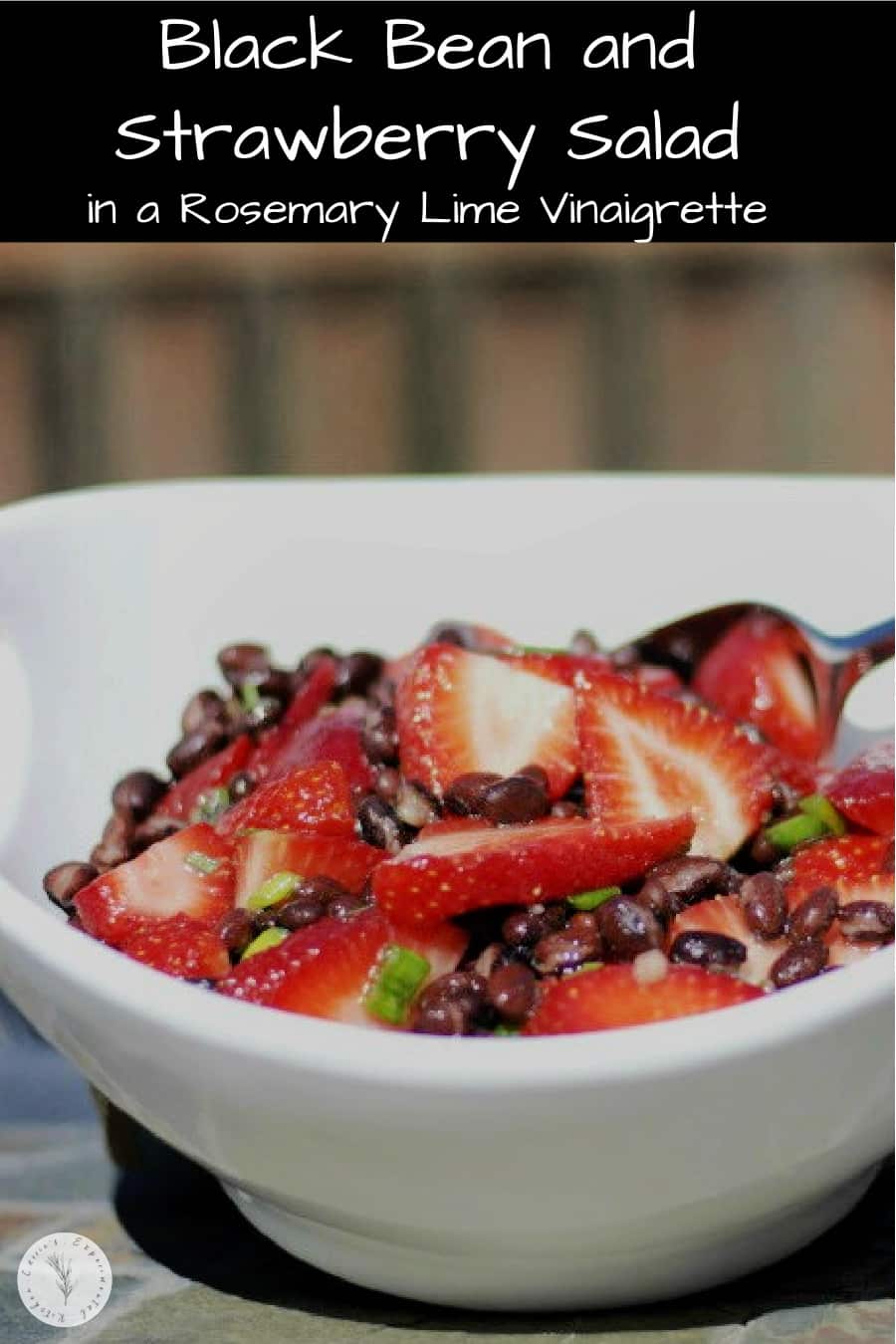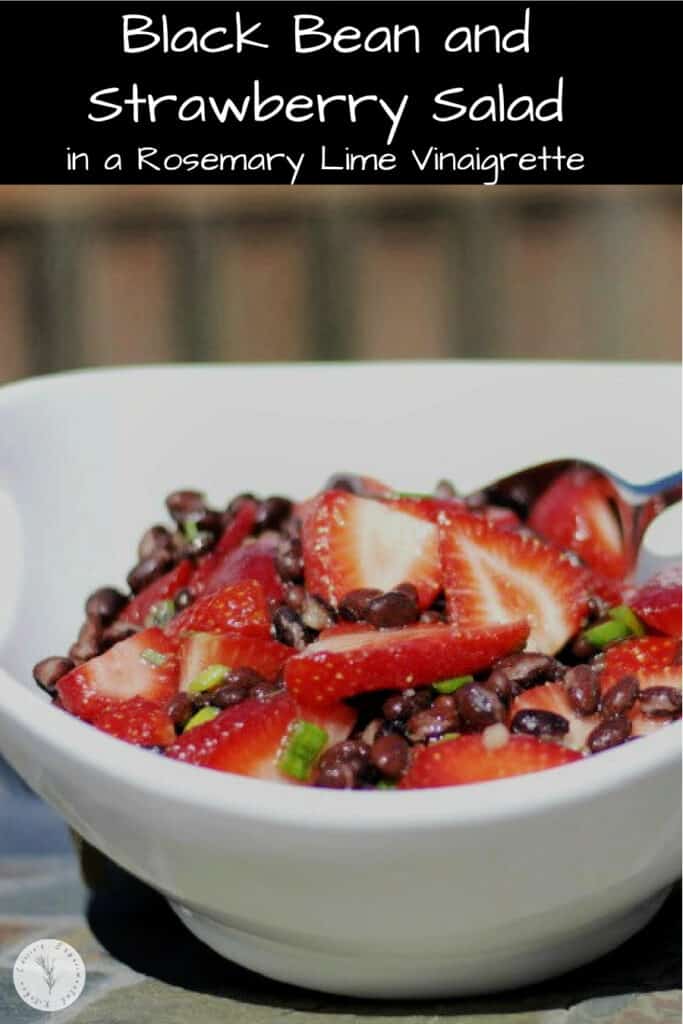 Black Bean and Strawberry Salad
Black Bean and Strawberry Salad in a rosemary lime vinaigrette is super easy, healthy salad with a ton of flavor.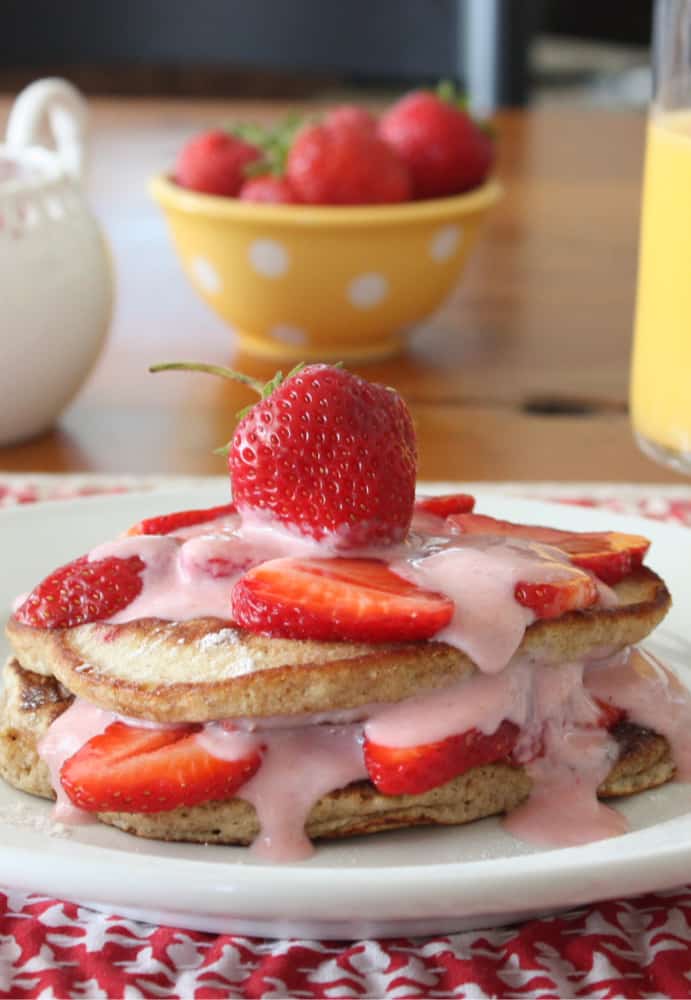 Homemade Strawberry Shortcake Pancakes made with flaxseed, whole and white flours, almond milk and strawberries topped with Chobani sauce.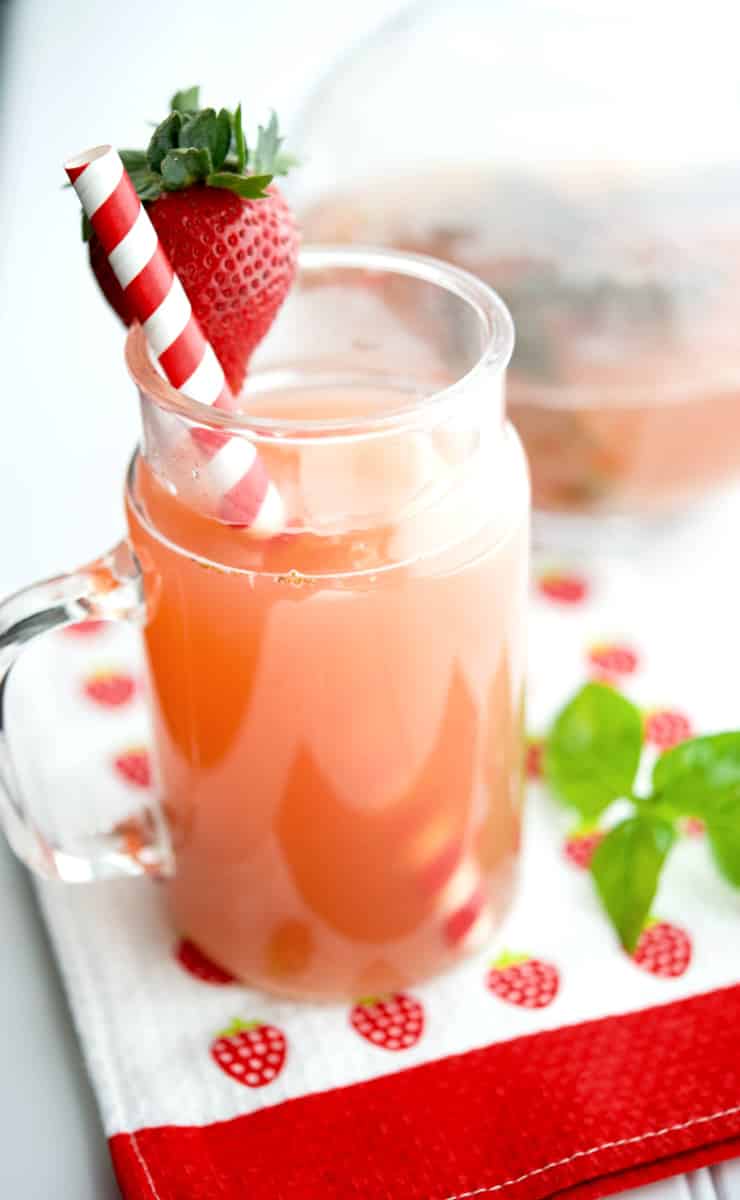 Strawberry Basil Green Tea made with garden fresh strawberries and basil is totally refreshing on a warm day; not to mention its many health benefits.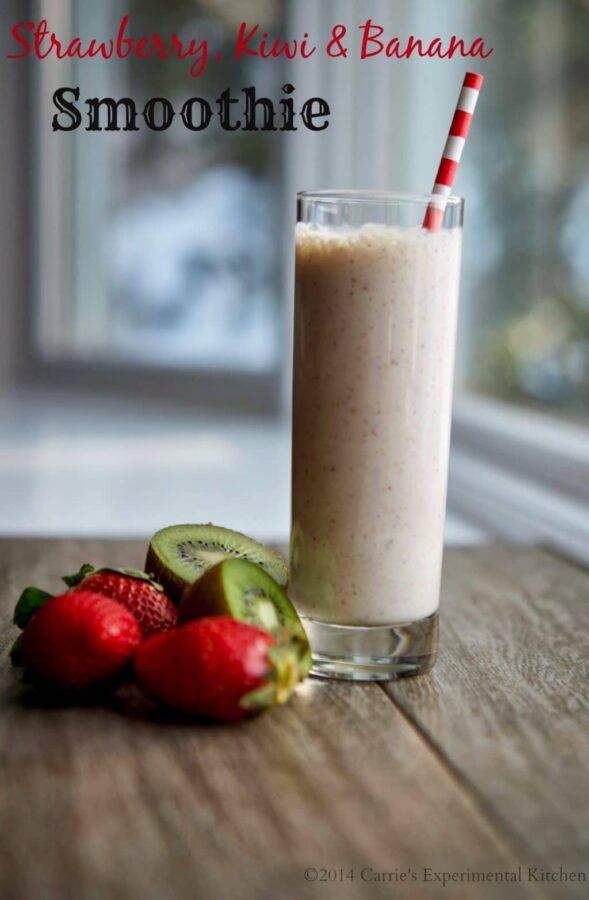 Strawberry, Kiwi and Banana Smoothie
Four ingredients are all you need to make this refreshing Strawberry, Kiwi and Banana Smoothie. It's perfect for breakfast or an afternoon snack.
SIGN UP FOR MY WEEKLY NEWSLETTER
AND RECEIVE
A FREE EBOOK!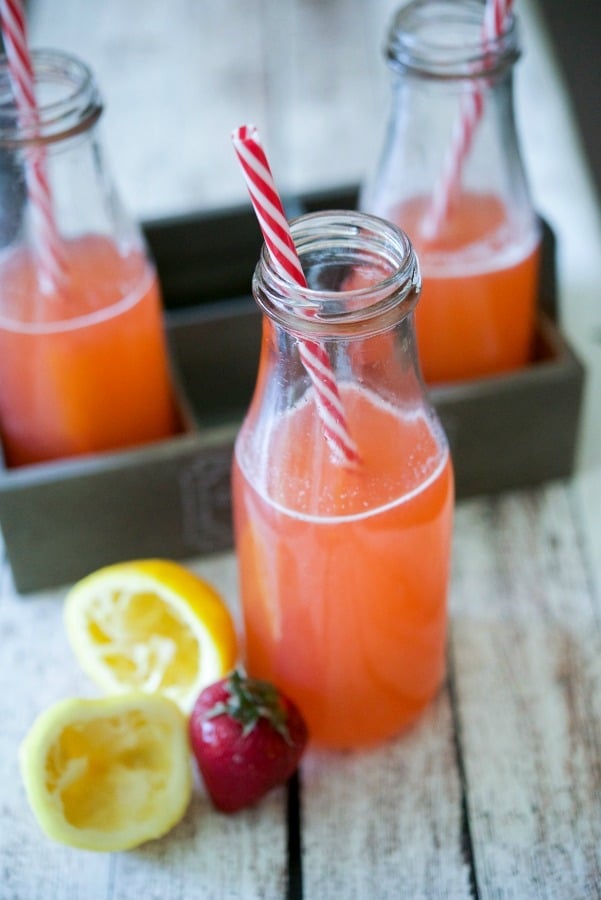 Homemade Strawberry Lemonade is a simple to make, cool, refreshing drink made with fresh strawberries, lemon juice, sugar and water.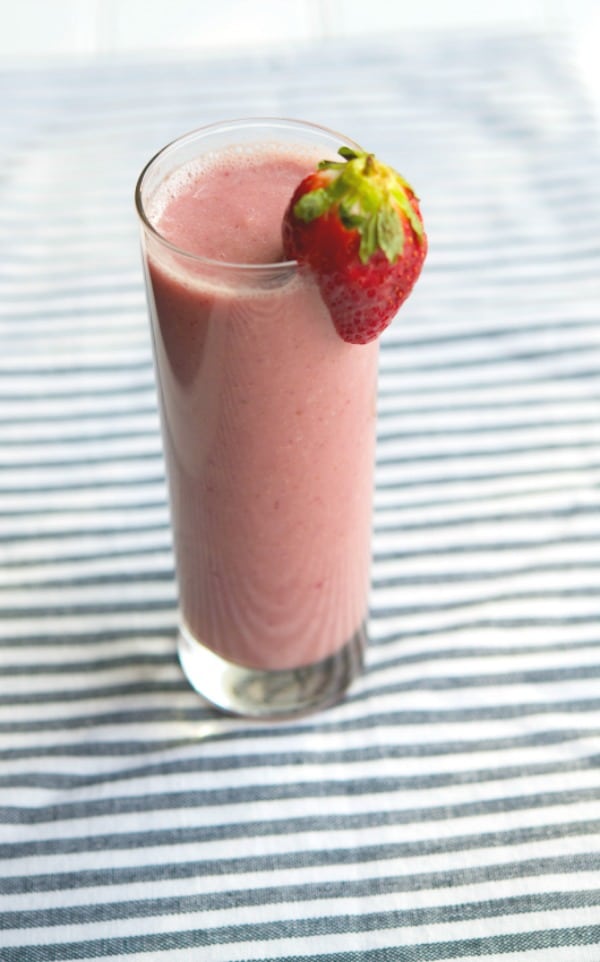 Banana, Strawberry and Peach Smoothie
This healthy, fruit smoothie made with bananas, strawberries and peaches, help get you moving in the morning and is also perfect for an afternoon pick me up.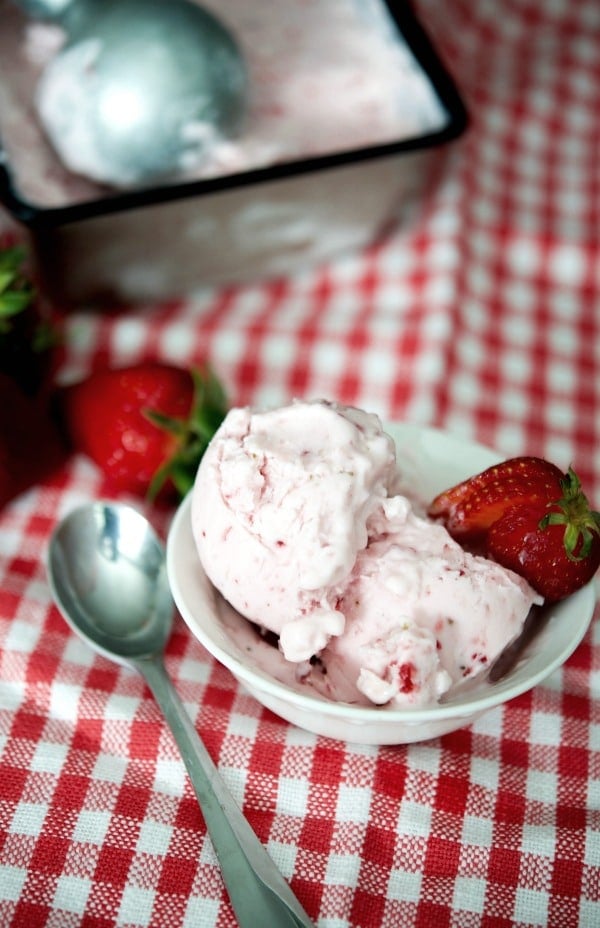 Frozen Strawberry Greek Yogurt
Make your own homemade, rich and creamy Frozen Strawberry Yogurt with four simple ingredients including fresh strawberries and reduced fat plain Greek yogurt.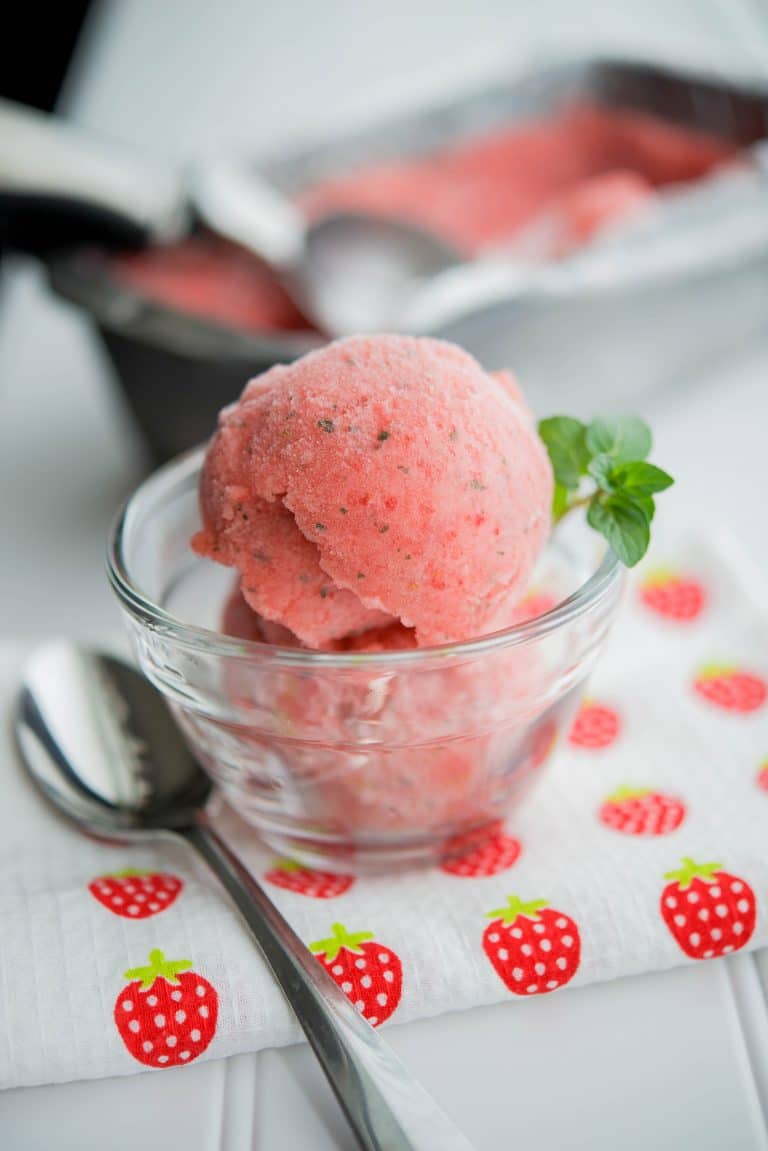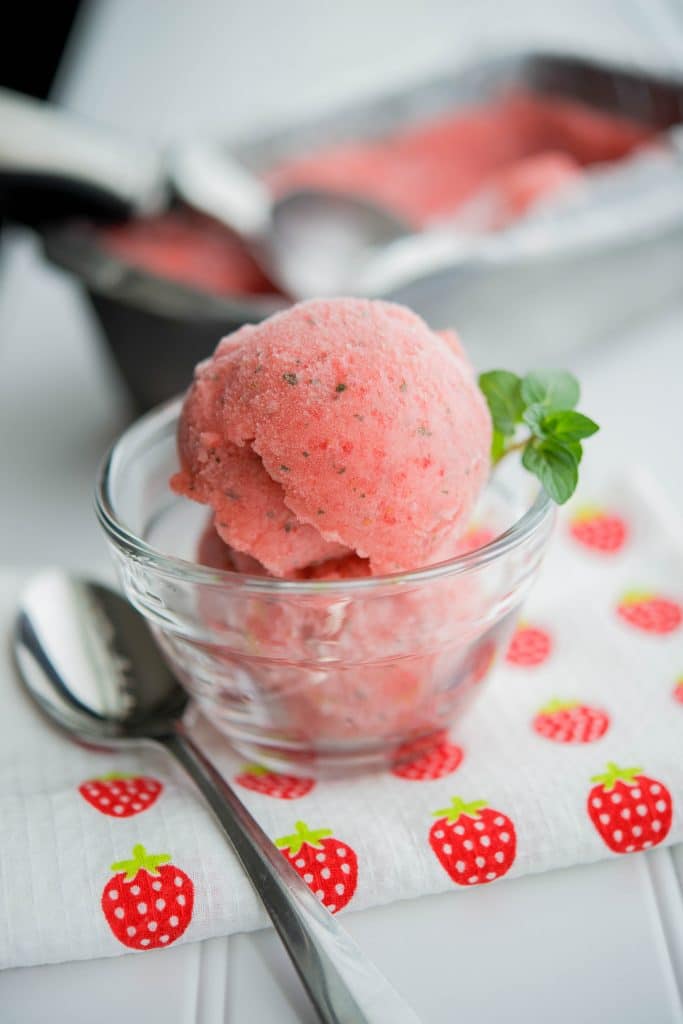 Strawberry Chocolate Mint Sorbet
Strawberry Chocolate Mint Sorbet made with fresh strawberries, simple syrup and chocolate mint leaves is a deliciously refreshing treat on a warm day.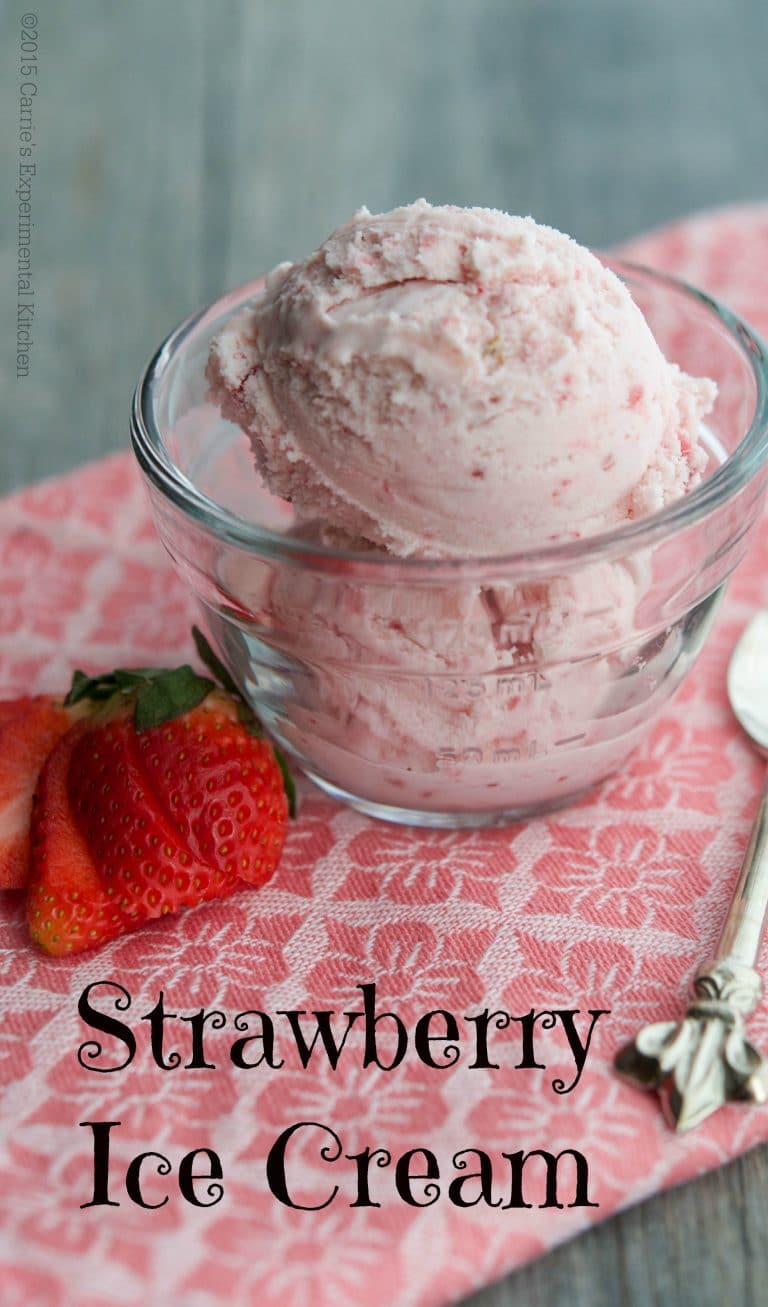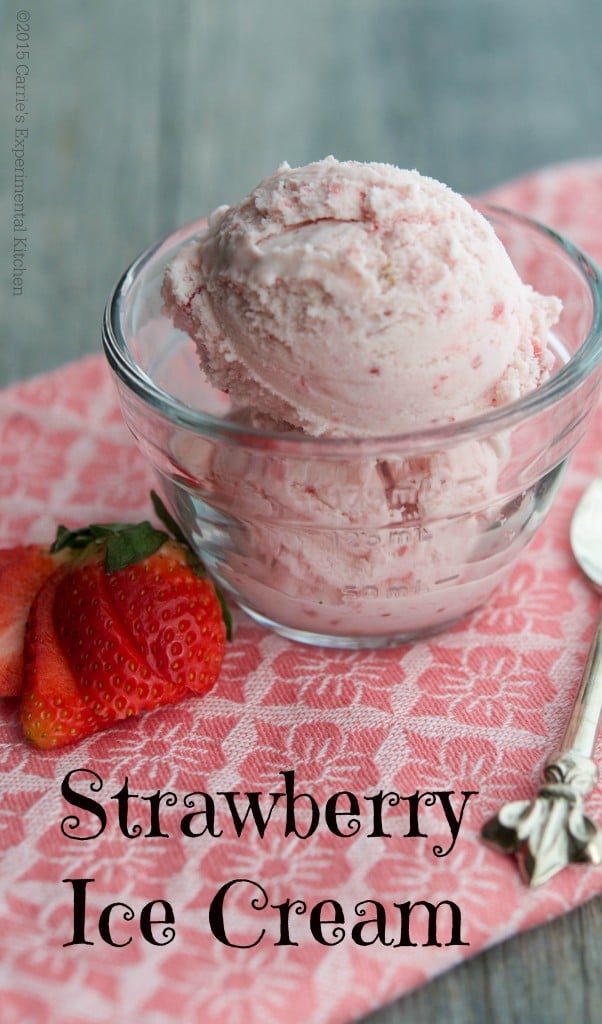 Enjoy homemade Strawberry Ice Cream at home with a few simple ingredients like fresh strawberries, milk and cream. You'll never buy store bought again.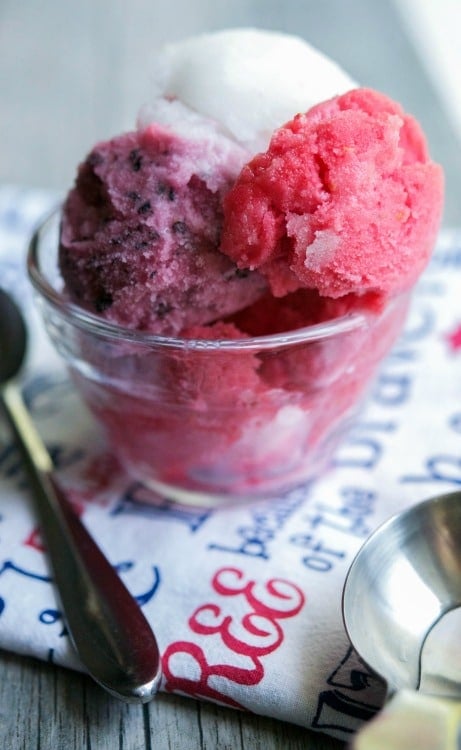 Celebrate the patriotic holidays with this refreshing Red, White and Blue Sorbet made with fresh fruit, water and sugar.
Shop Related Products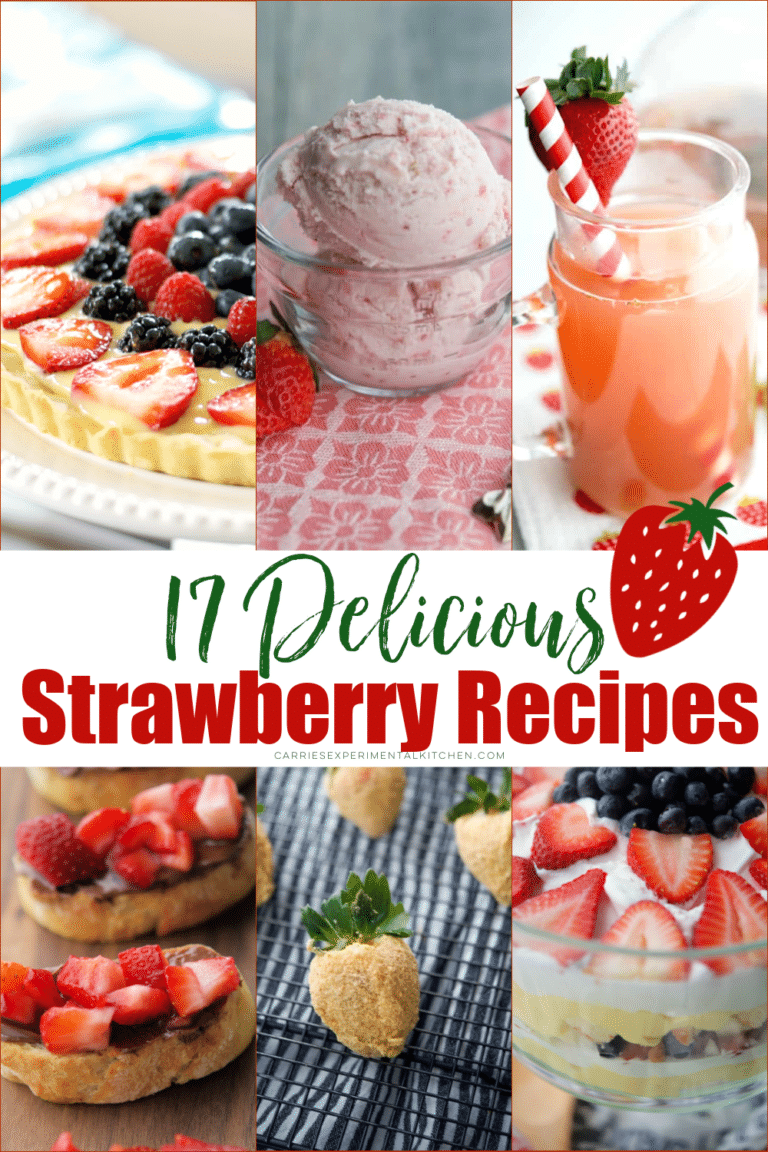 CONNECT WITH ME ON SOCIAL MEDIA