Getting dinner on the table just got that much easier with my Weekly Meal Plan geared towards creating family friendly meals that are easy to make at home using simple ingredients and directions. Check out my Weekly Meal Plan #5 including recipes for Mojito Grilled Chicken, Angel Hair Pasta with Bruschetta Vodka Sauce, Mediterranean Flank Steak, Chourico & Spinach White Bean Stew and Caprese Flatbread.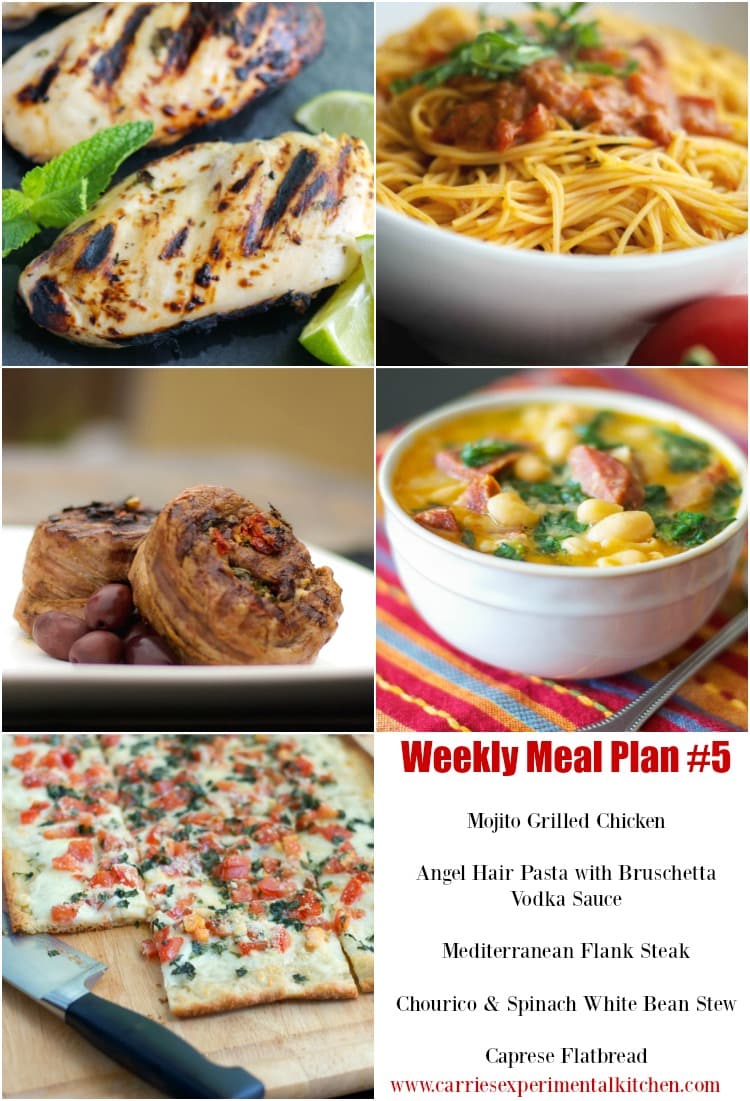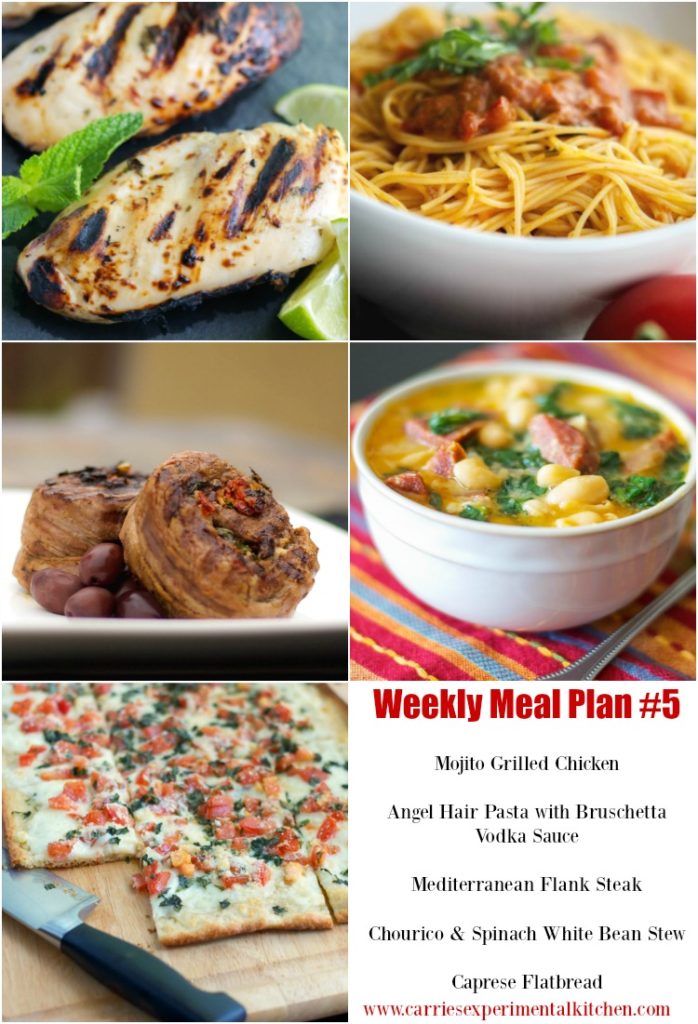 Save this Weekly Meal Plan #5 to your personal Pinterest boards as a reference and if you forget, you can always find all twelve weeks on my own Weekly Meal Plans board; where I also find meal plans from other bloggers as well. I hope you enjoy this new feature, let me know your thoughts below.
If you don't want to miss any new recipes that I post, sign up for my weekly newsletter; which is sent out every Friday morning with my latest recipes and meal plans. You're information is safe and will never be sold to a third party.
Weekly Meal Plan Week #5
Monday: Mojito Grilled Chicken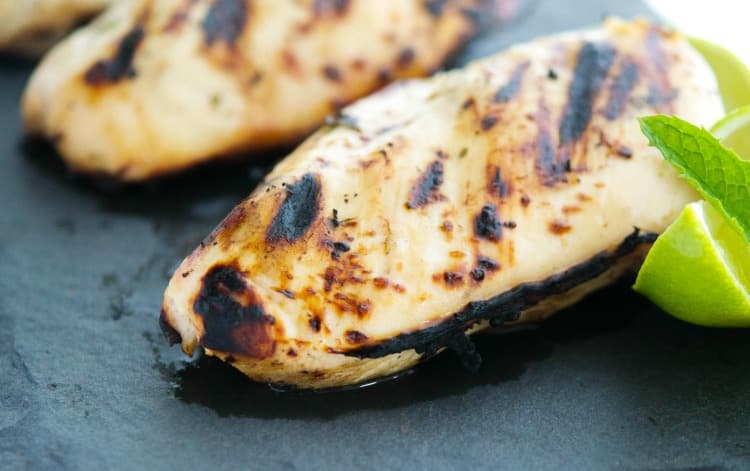 Marinate your chicken in one of your favorite summertime cocktail concoctions with this Mojito Grilled Chicken. I started off by creating a simple brine made with white rum, fresh squeezed lime juice, sugar, salt, tonic water and fresh mint; then allowed the chicken to marinate for at least 2 hours before grilling. Because you are discarding the brine before cooking; the only alcohol remaining burns off; however if you would like to try this recipe sans the alcohol, use all tonic water in place of the rum.
Suggested Sides: Quinoa & Black Bean Salad And for dessert, try making homemade Key Lime Pie Ice Cream!
Tuesday: Angel Hair Pasta with Bruschetta Vodka Sauce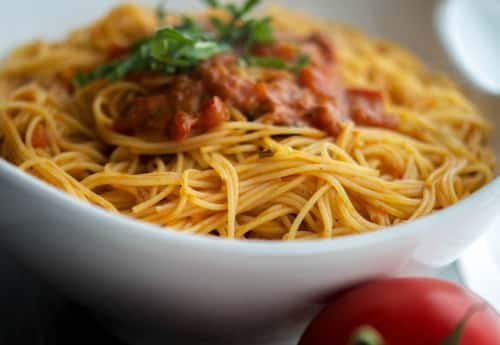 This recipe for Angel Hair Pasta with Bruschetta Vodka Sauce is so simple to make. Make it fresh, utilize leftovers or take some shortcuts and use already prepared products for a quick and delicious weeknight meal the entire family will love.
Suggested Sides: Tossed Salad
Wednesday: Mediterranean Stuffed Flank Steak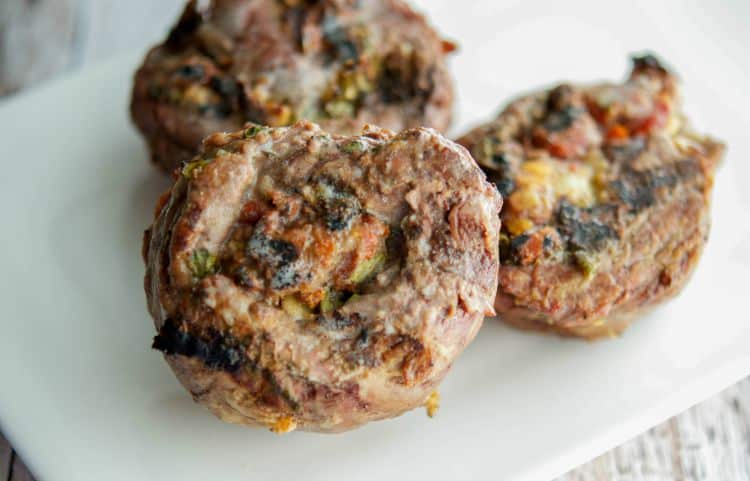 Mediterranean Stuffed Flank Steak made with tender beef stuffed with Kalamata olives, sun dried tomatoes, garlic, basil and feta cheese; then grilled to perfection. When rolling a flank steak, first make sure you pound it flat with a meat tenderizer until the meat is rectangular in shape and even thickness for even cooking times. Next, add your mixture on top of the meat leaving a border around the sides; then tie it up with kitchen string before cutting it into individual portions. I have to say this recipe is one of my all-time favorites.
Suggested Sides: Sauteed Fresh Spinach & Garlic and Balsamic Rosemary Roasted Potatoes
Thursday: Chourico & Spinach White Bean Stew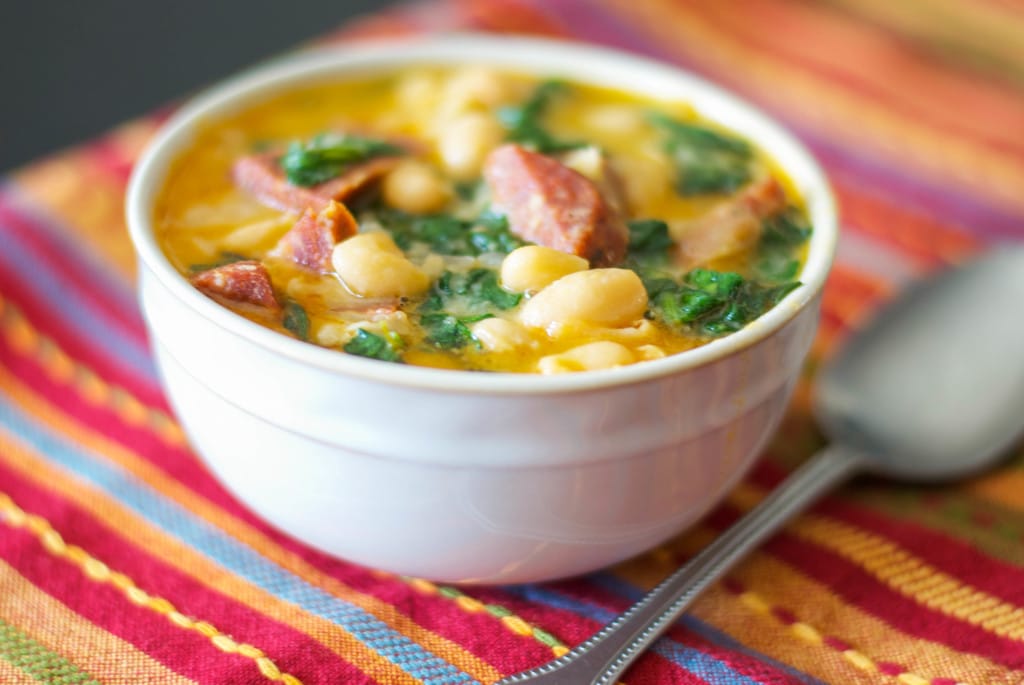 Smoky chourico combined with fresh spinach, garlic and Cannellini beans. This stew is delicious and so flavorful; not to mention it can be ready in 30 minutes! The only suggestion I would make would be to watch what type of chourico you purchase because they are different and depending on the brand or type you purchase, the meat could either be more smokey tasting and the consistency of the sausage might not be as firm as others. Our family prefers the Portuguese chourico, but when not available locally, I usually purchase the long, thin Spanish variety.
Friday: Caprese Flatbread (Olive Garden Copycat)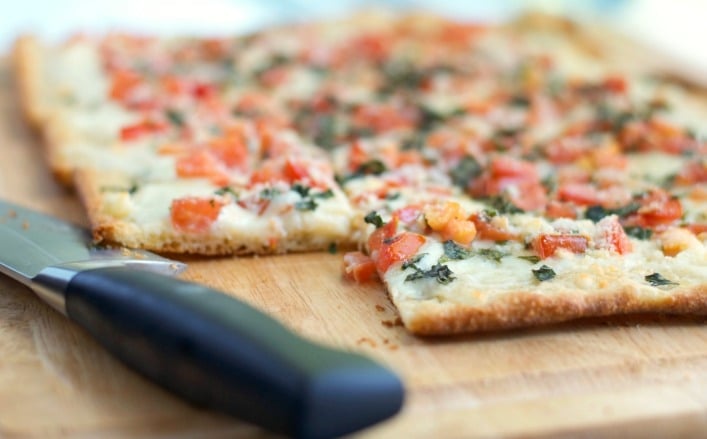 I first made this Caprese Flatbread, an Olive Garden restaurant copycat recipe, back in 2013; however, it is no longer on their menu which makes this recipe that much sweeter because now I can have it any time I want. My family loves it for Friday Pizza Night and I've also made it several times as an appetizer for get togethers. All I can say is MAKE EXTRA because it's gone in no time flat!
Suggested Sides: Tossed Salad and Italian Sangria
[bctt tweet="Looking for dinner inspiration? Check out Week #5 Weekly Meal Plan! " username="CarriesExpKtchn"]