Grilled chicken is a staple for any summer BBQ, but why settle for plain old boneless chicken when you can spice things up.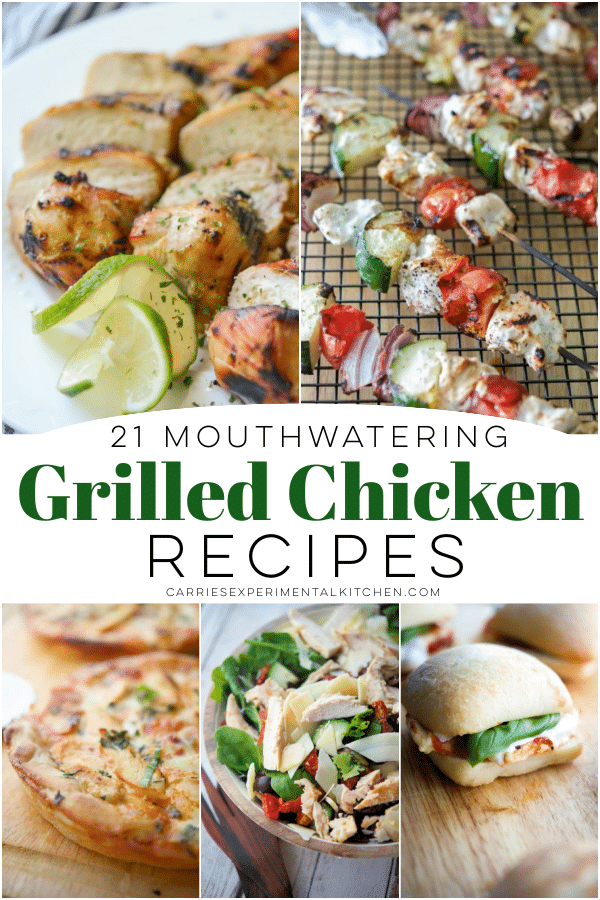 Boneless grilled chicken is super versatile and goes great with so many side dishes and salads like Italian Style Grilled Street Corn, Classic Potato Salad or Homemade Coleslaw.
From basic marinades and brines to uses for leftovers, these mouth watering grilled chicken recipes are sure to satisfy even the pickiest eaters. Leftovers are great too and help to make weeknight dinner prep even easier!
Grilled Chicken Breast Recipes
All of the following recipes are made with boneless chicken breasts, but pork chops can be used in many of these recipes as well.
Here are a few of our favorite boneless grilled chicken breast recipes.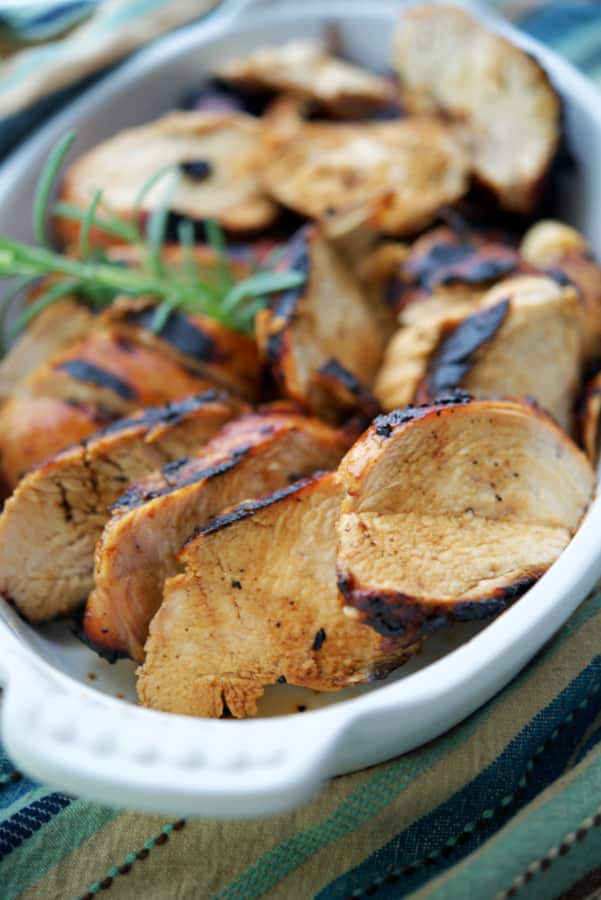 Honey Mustard Balsamic Grilled Chicken
Chicken breasts marinated in honey, Dijon mustard and balsamic vinegar; then grilled until golden brown. This recipe is one of our personal favorites and so easy to make!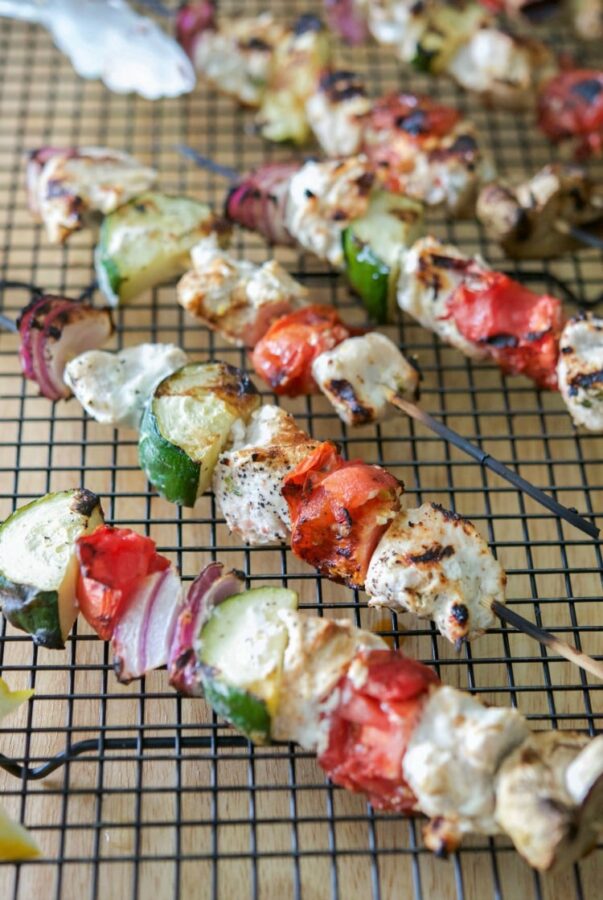 Lemon Yogurt and Basil Chicken Skewers
These chicken skewers are marinated in Greek yogurt, fresh basil and lemon juice, skewered with fresh garden vegetable. They're so tender and delicious!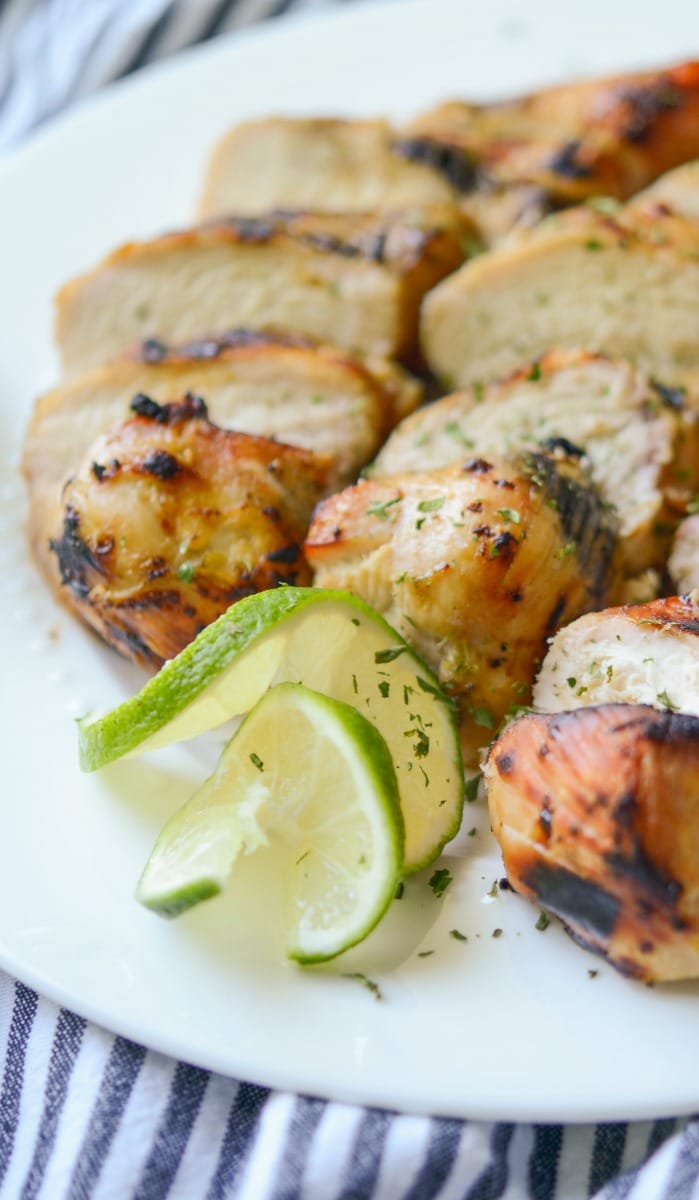 Grilled Chicken in a Lime Sea Salt Brine
Marinated in a fresh lime juice and sea salt brine, this chicken is super flavorful and melts in your mouth!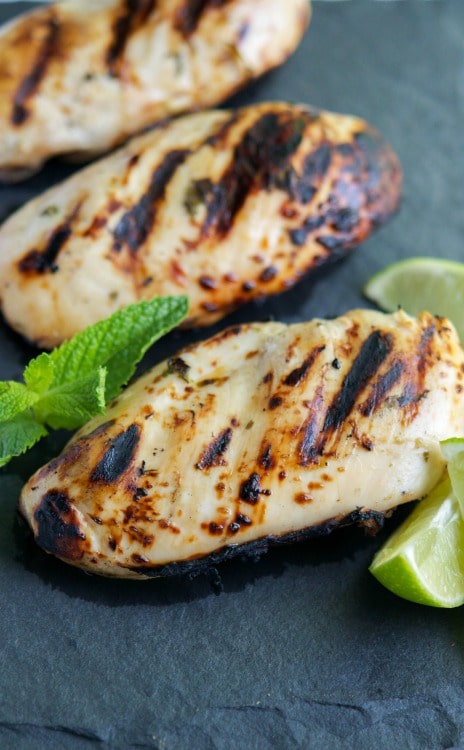 Do you like Mojitos? Now you can have all of the flavors you love in this Mojito Grilled Chicken. It's marinated in a brine of brine of fresh mint, lime juice, rum and tonic water.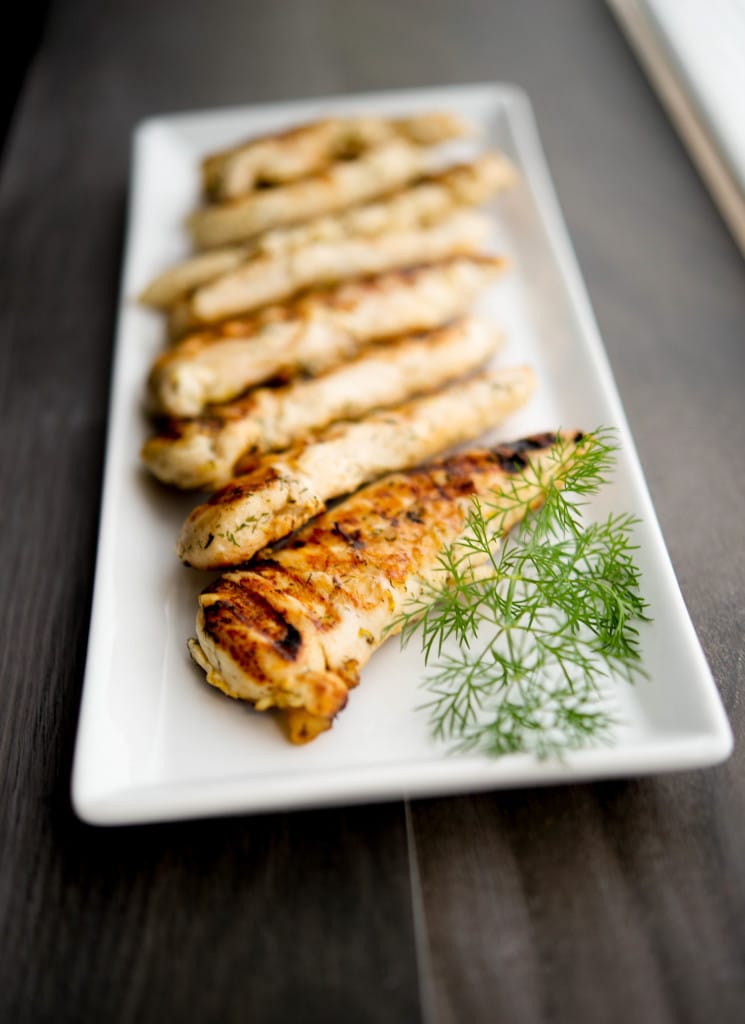 Brines are great to add flavor and help keep protein moist; especially while grilling. These chicken strips were marinated in a brine of fresh lemon juice and dill.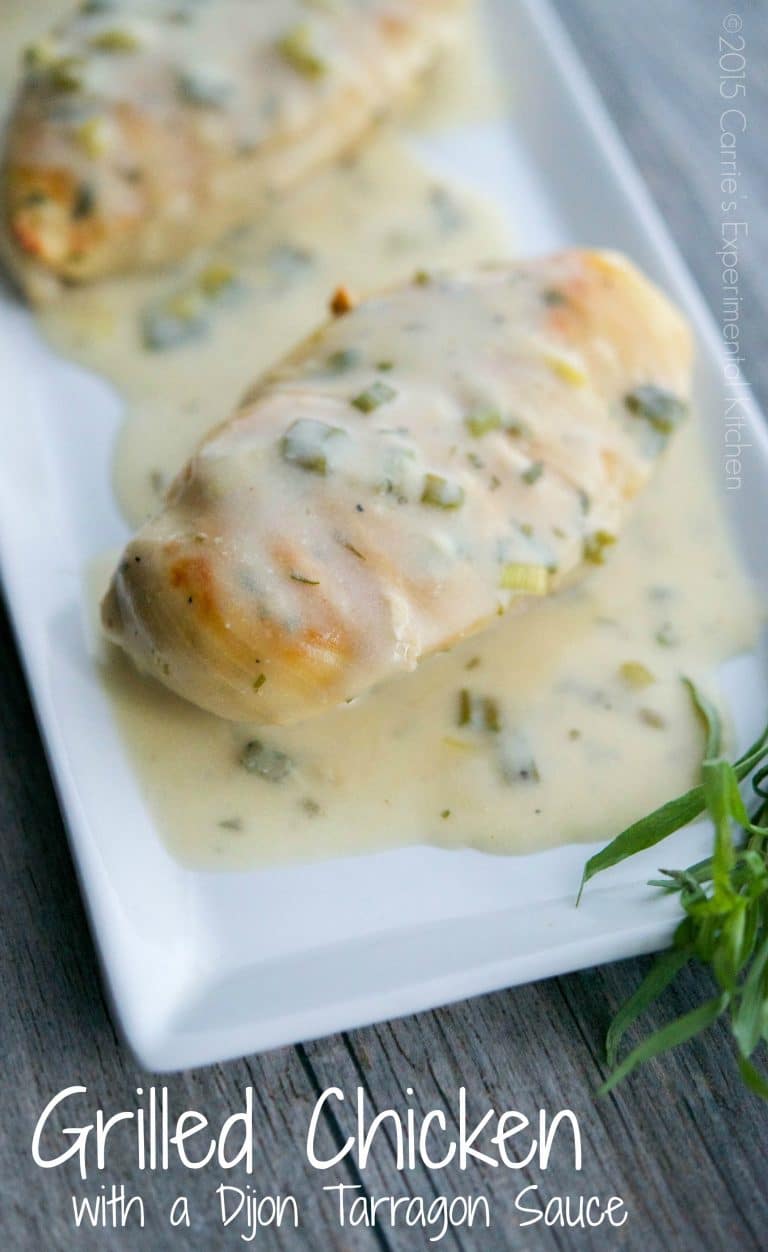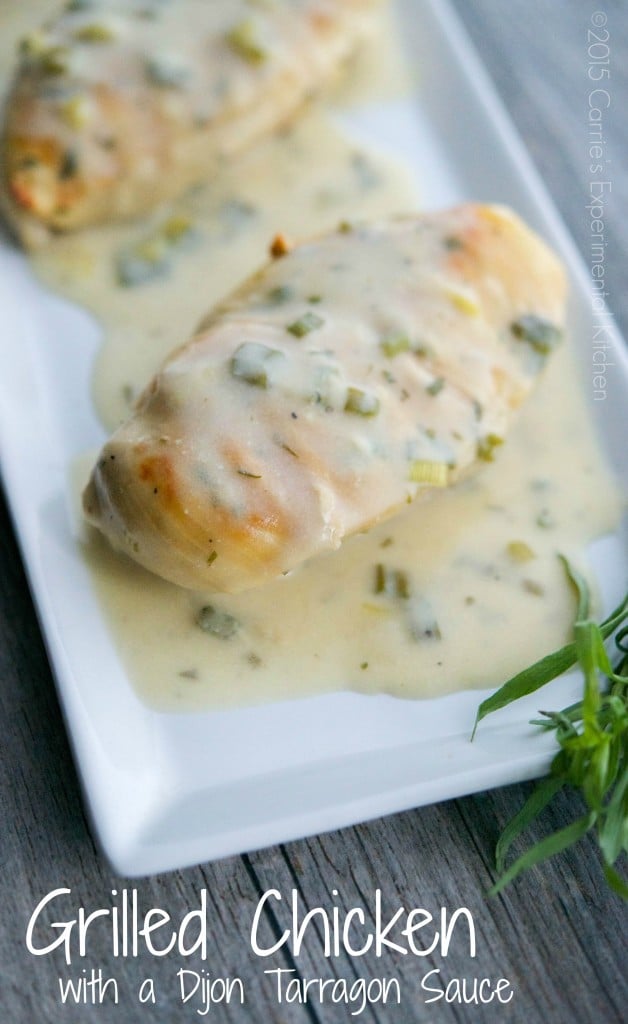 Grilled Chicken in a Dijon Tarragon Sauce
Topped with a low fat sauce made with nonfat Greek yogurt, Dijon mustard, chicken broth and fresh tarragon, these boneless grilled chicken breasts are sure to please.
VISIT THE

RECIPE INDEX

TO SEARCH FOR MORE RECIPES BY CATEGORY.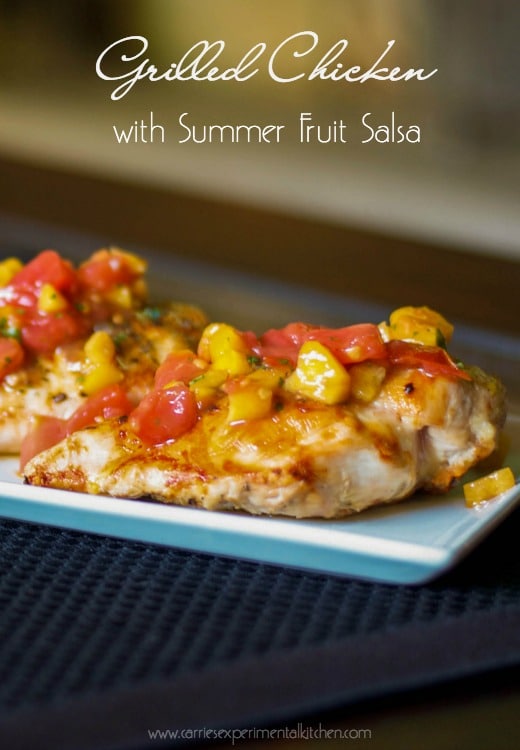 Grilled Chicken with Summer Fruit Salsa
Take advantage of the Summer fruit season by making a fruit salsa fresh peaches, mangoes and tomatoes.Not only does this salsa taste great on chicken, it also goes perfectly on grilled seafood or pork.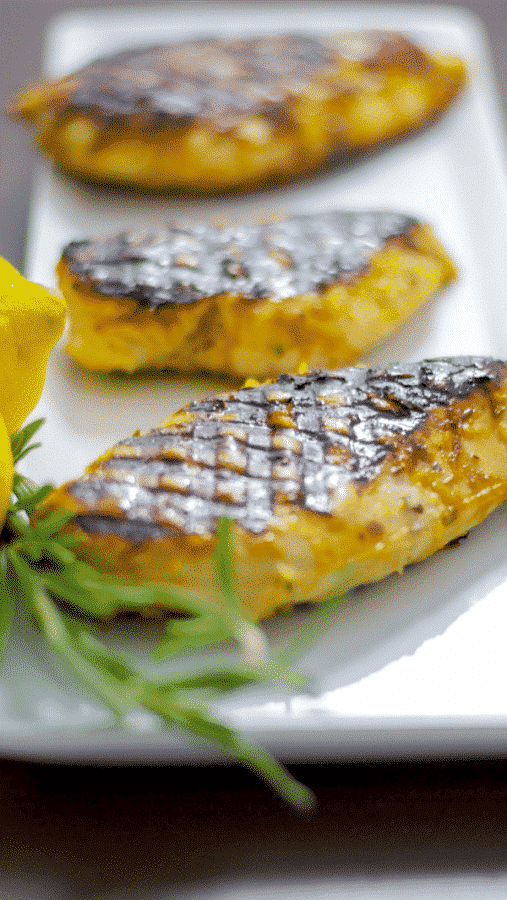 Honey Lemon Grilled Chicken Breasts
Honey, lemon juice and rosemary combined to marinate boneless chicken breasts; then grilled is a healthy, low fat delicious weeknight meal.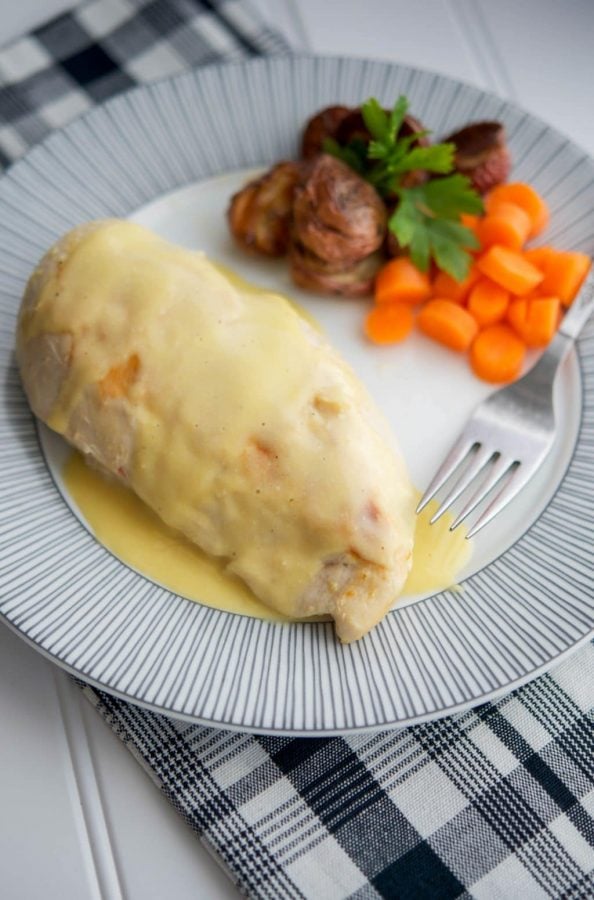 Grilled Chicken with Béarnaise Sauce
This Béarnaise sauce made with butter, fresh tarragon, shallots and lemon adds a delicious flavor to grilled chicken.
General Tso Grilled Chicken Strips
Make the sweet, popular North American Chinese General Tso Chicken dish a little healthier by grilling instead of deep frying.
Honey-Lime Grilled Chicken Skewers
These three ingredient Honey-Lime Grilled Chicken Skewers are perfect for a quick weeknight meal or tasty appetizer or game day snack!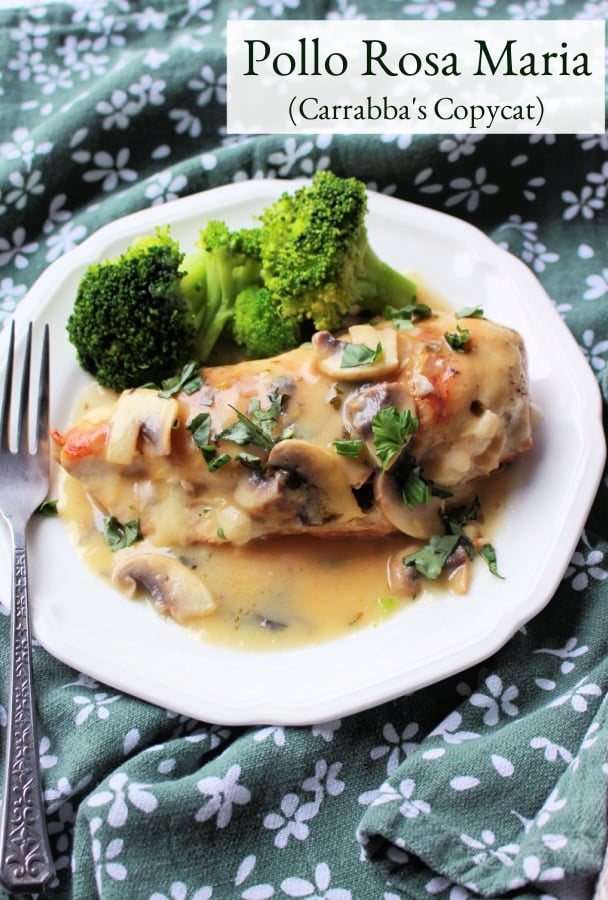 Pollo Rosa Maria(Carrabba's Copycat)
Pollo Rosa Maria made with boneless chicken breasts stuffed with Italian prosciutto and Fontina cheese; topped with mushrooms and a lemon basil sauce.
Uses for Leftover Grilled Chicken
From pizza and pasta to salad and soup, there are so many recipes you can make with leftover chicken. Here are a few of our favorite ways to use leftover grilled chicken.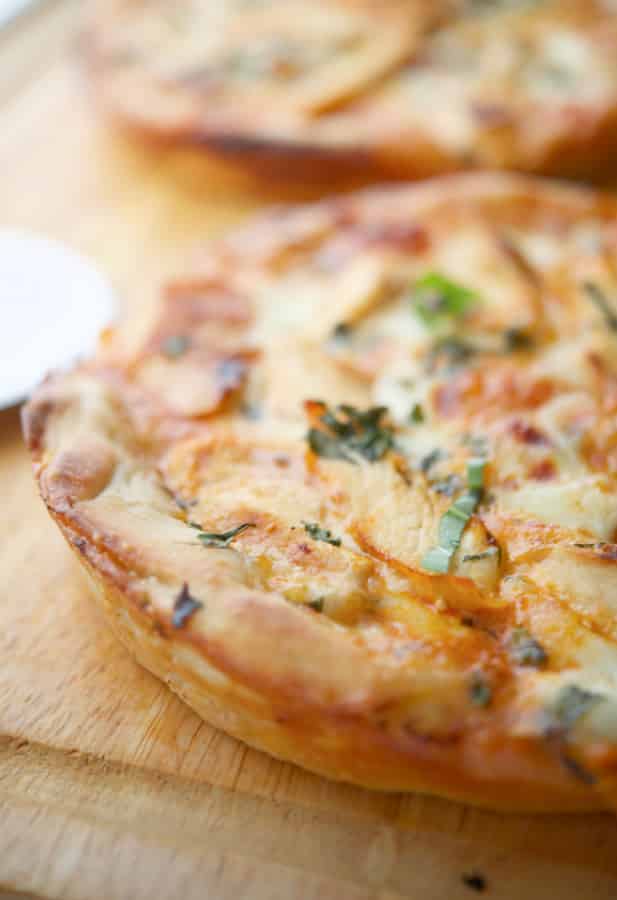 Drunken Deep Dish Pizza is a Chicago style pizza that's topped with a pink vodka sauce, fresh Mozzarella cheese, basil and grilled chicken.
Grilled Chicken Buffalo Pasta made with four ingredients, including Buffalo Wing Sauce, is delicious and simple to make.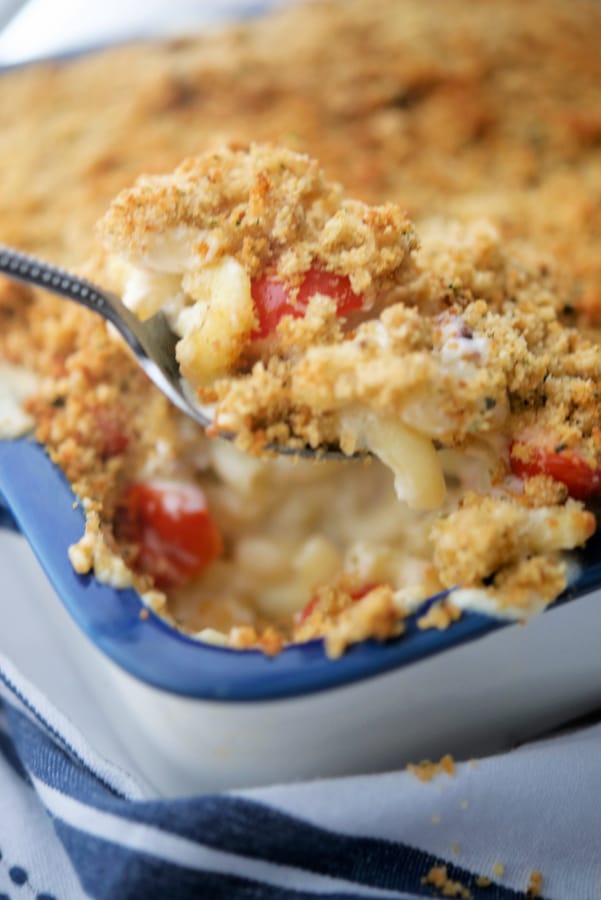 Herbed Grilled Chicken Mac and Cheese
Mac and cheese made with grilled chicken, garlic and herb spreadable cheese and grape tomatoes topped with buttery Italian breadcrumbs.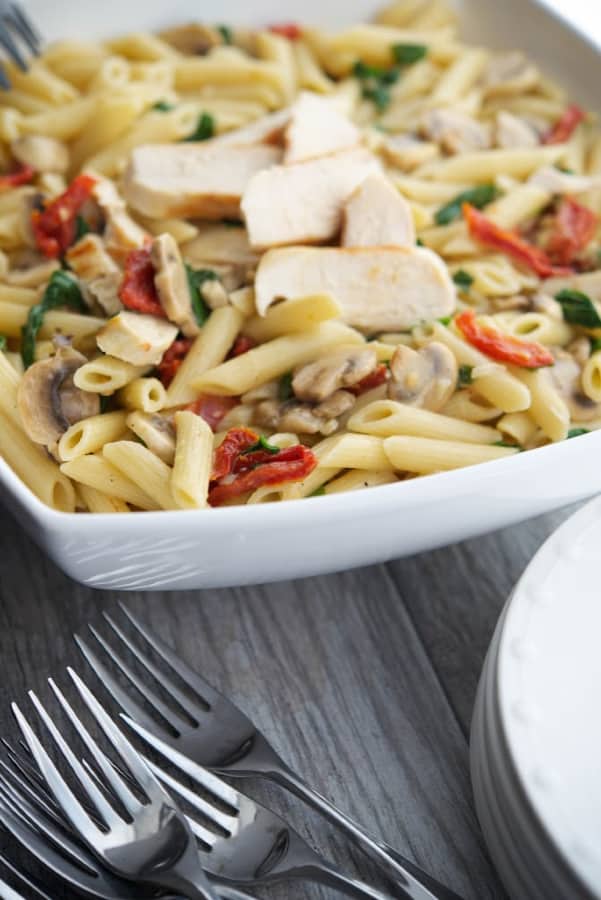 Penne with Grilled Chicken and Vegetables in a Lemon Butter White Wine Sauce
Penne pasta tossed with grilled chicken and seasonal vegetables in a light lemony butter white wine sauce.
SIGN UP FOR MY WEEKLY NEWSLETTER
AND RECEIVE
A FREE EBOOK!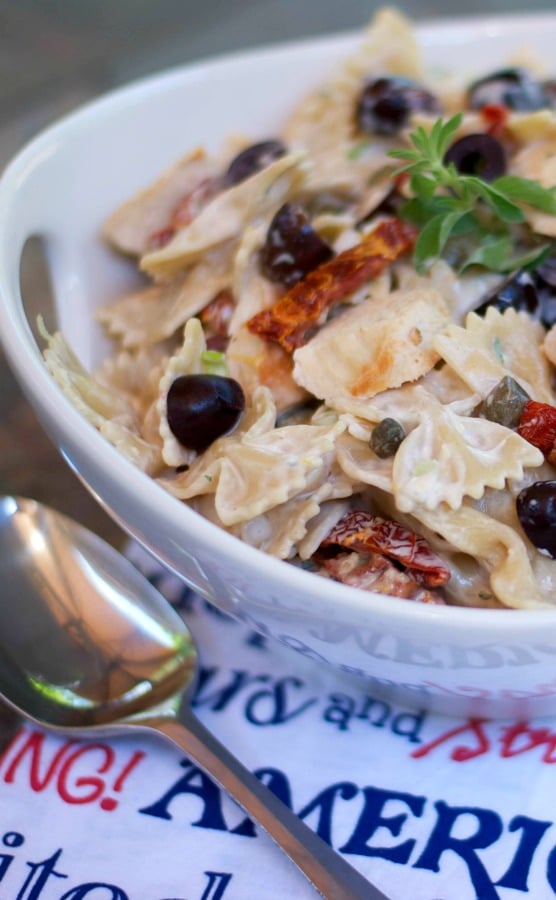 Grilled Chicken Pasta Salad with Kalamata Olives, Capers and Sun Dried Tomatoes
This delicious Grilled Chicken Pasta Salad with Kalamata Olives, Capers and Sun Dried Tomatoes is loaded with flavor.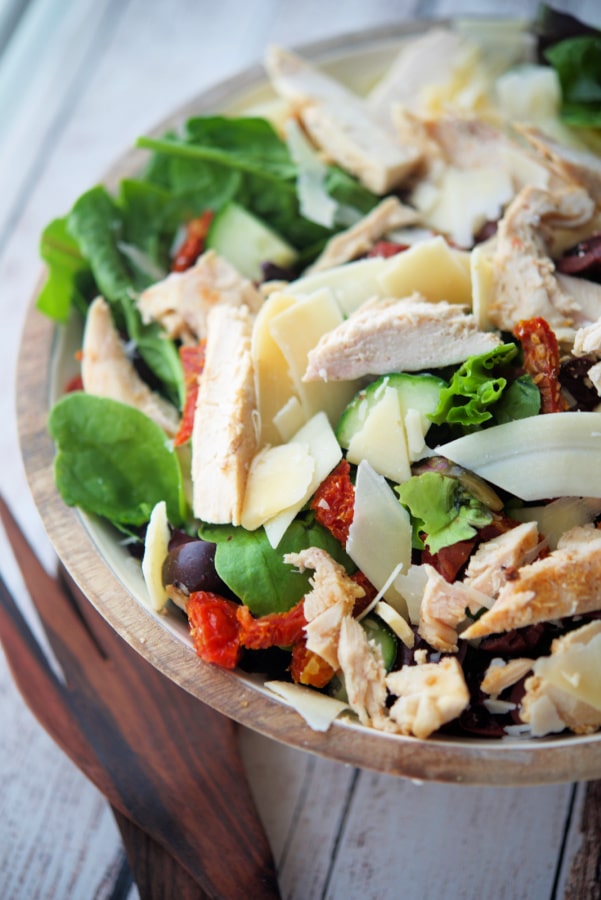 Grilled Chicken Tuscan Spring Mix Salad
Tuscan Spring Mix Salad with grilled chicken made with mixed greens, sun dried tomatoes and kalamata olives is healthy and delicious!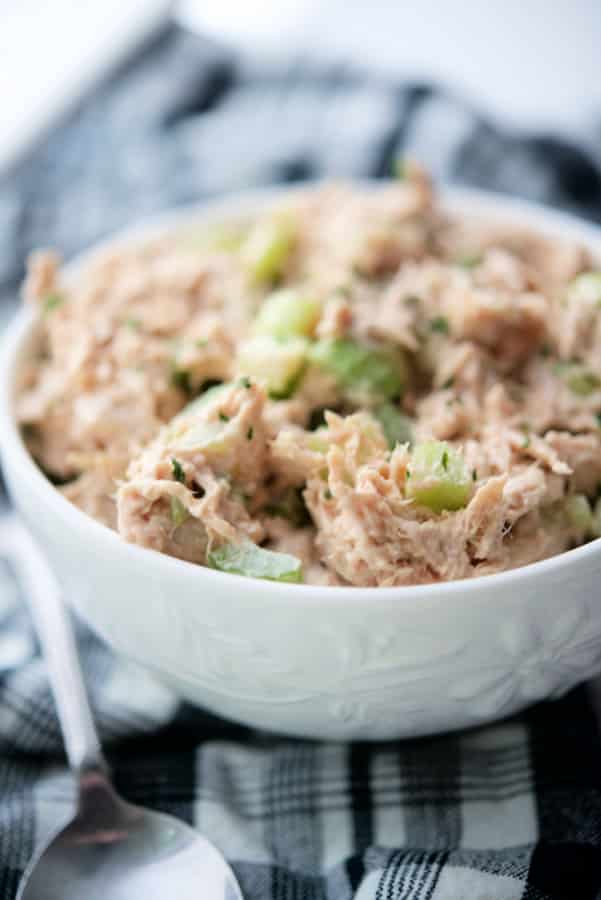 This tangy, smokey flavored chicken salad is made with rotisserie chicken, honey bbq sauce and Ranch salad dressing. Though I used a Rotisserie chicken in the original recipe, leftover grilled chicken would work for any chicken salad recipe!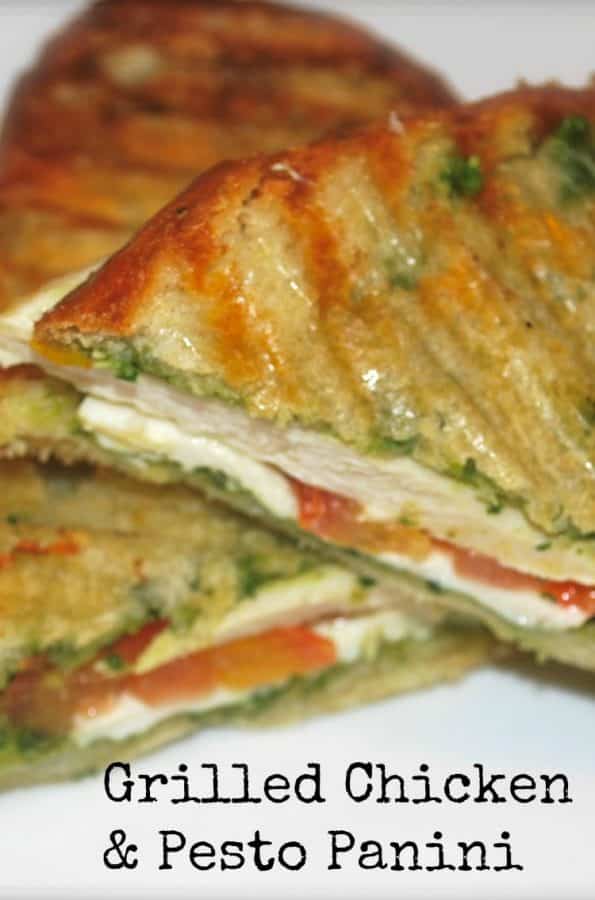 Grilled Chicken Panini with Classic Pesto
Panini with grilled chicken, pesto, Mozzarella cheese and fresh tomato on Italian Panella bread.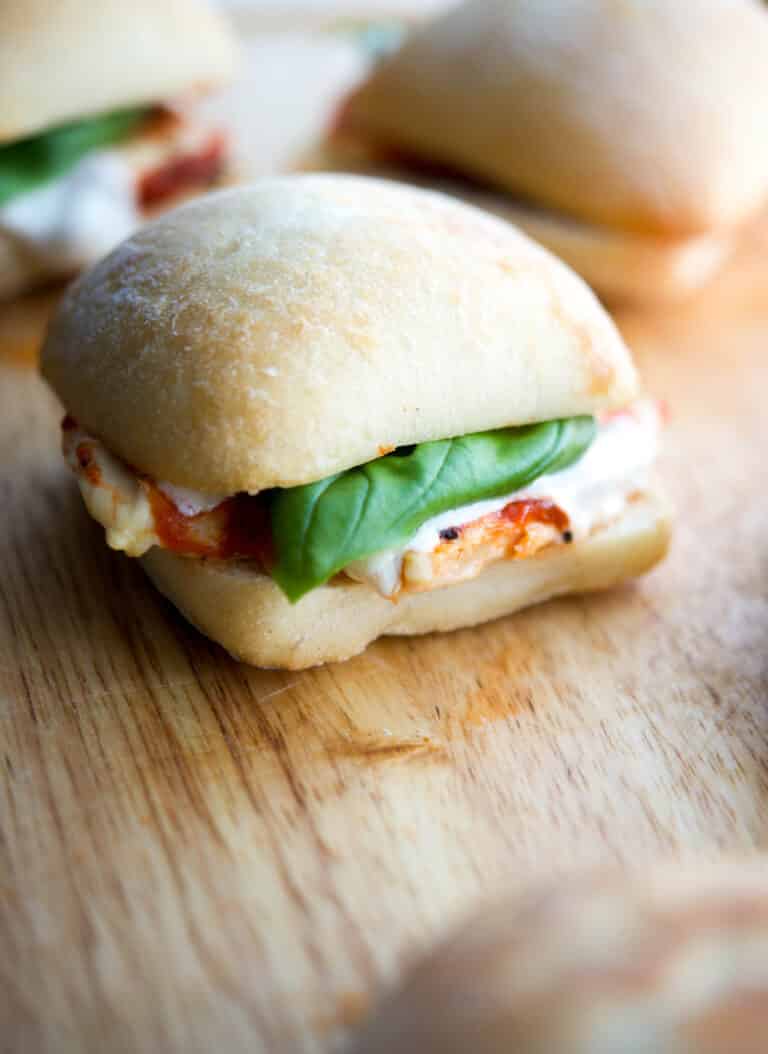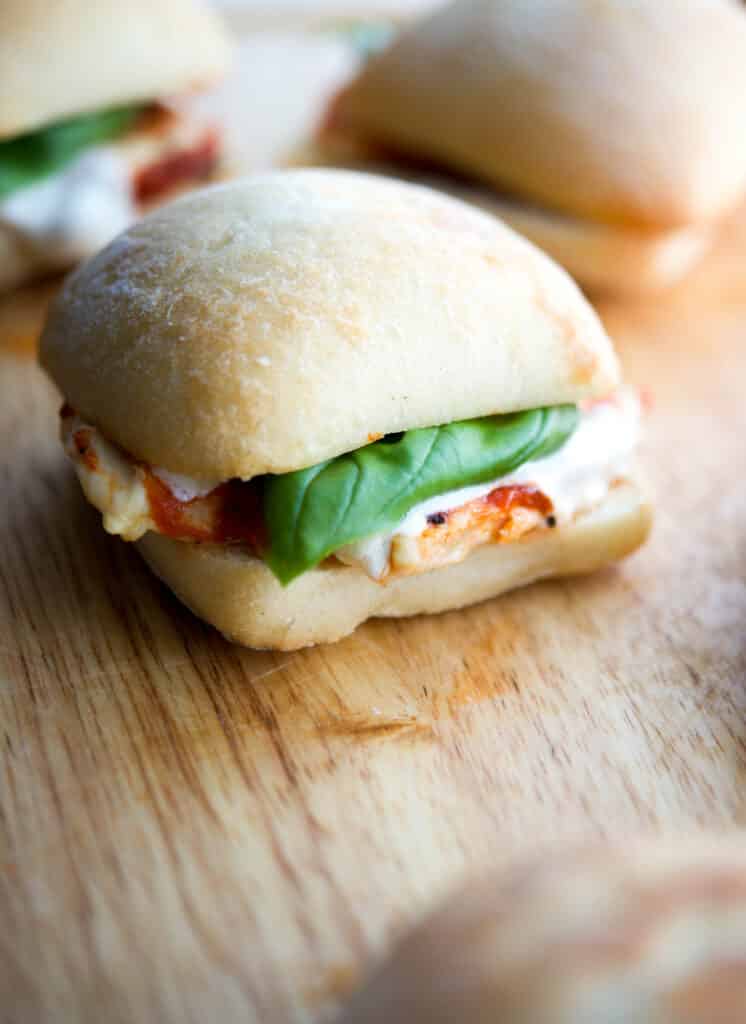 Grilled Chicken Parmesan Sliders
These Grilled Chicken Parmesan Sliders take only 20 minutes to make and are much healthier than the classic sandwich. Get the kids involved in making dinner with this quick and easy recipe.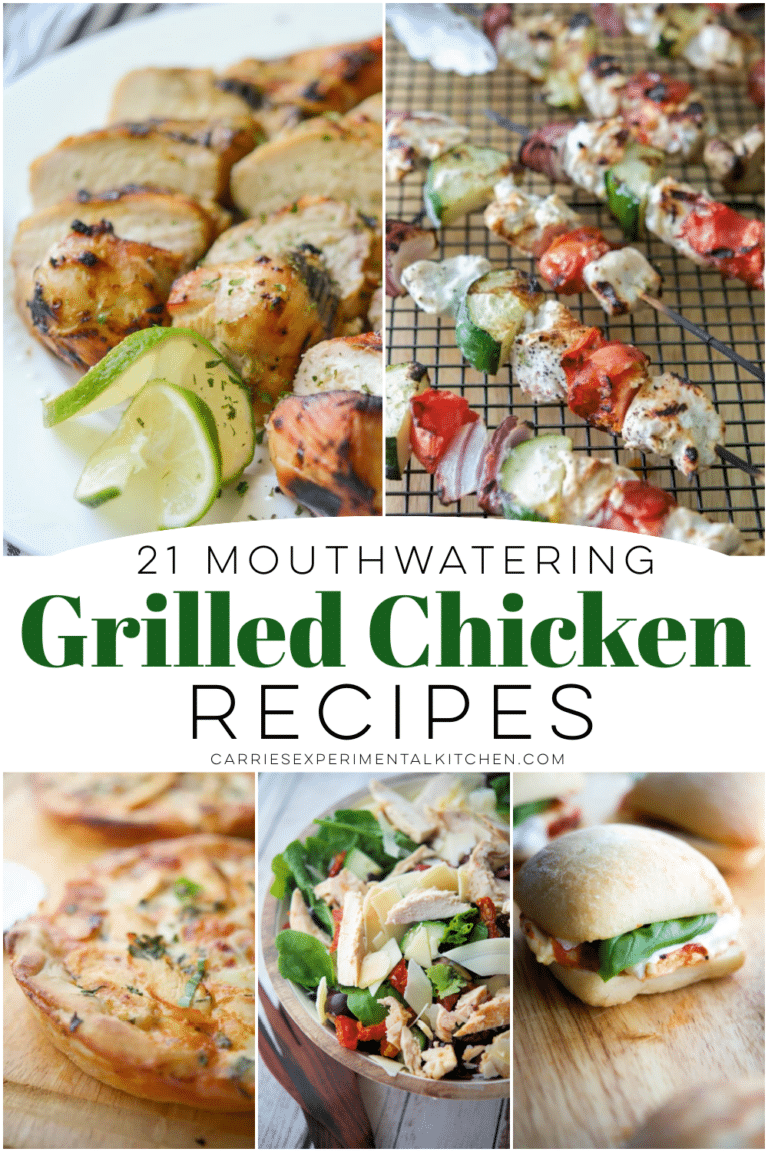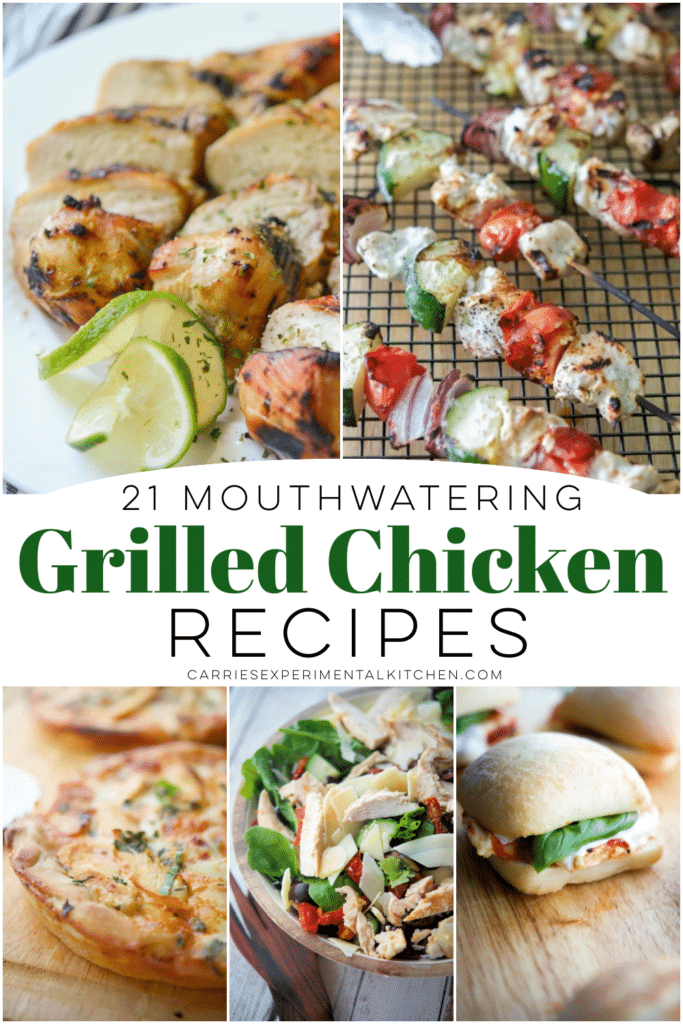 CONNECT WITH ME ON SOCIAL MEDIA